As much of the world, Costa Rica has joined the "pet-friendly" train of dog and cat lovers. More and more Costa Rican´s have added these special members to their families and tribes and what joy they bring to the lives of their humans.  While pet hotels and pet sitting continue to be an option for the human travelers of the family, more and more pets are on the travel itinerary.  Costa Rica loves tourism and has read the travel audience to offer more and more possibilities.  Let´s look at Costa Rican pet-friendly hotels and tourism!
According to a study done by Dog Vivant on "Tourism Habits with Dogs", the dog-friendly travelers have, among others, the following characteristics:
93% travel with their pet to enjoy their company. Most like to travel with them and look for pet-friendly accommodation adapted to their needs.
For 5%, traveling with their dog is a must.
The owners of these animals go on trips an average of 3.95 times a year.
Most travelers with pets are happy to pay extra for dog-friendly accommodations.
Pet owners value that the accommodation is defined as dog-friendly and offer information about its policy of access to guests with pets.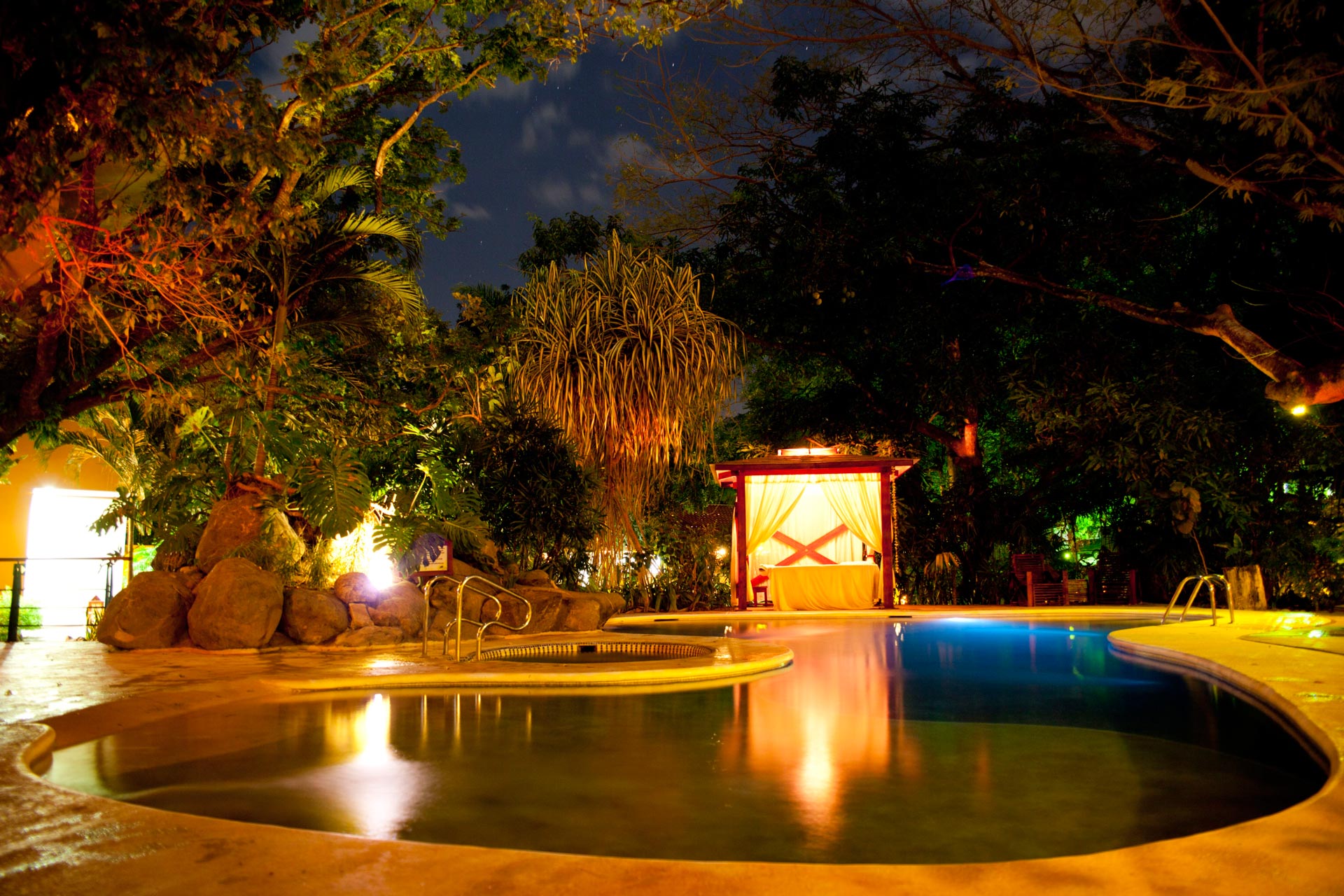 So, welcome to Costa Rica with its pet-friendly hotels and places to visit with your furry family and friends.
Enchanting Hotels Collection is a selection of eco-luxury boutique hotels located in the most desirable locations in Costa Rica.  With a focus on creating unique experiences for their guests and sustainable practices, these 12 hotels are in the most beautiful corners of the country.  Discover the best hotels in Costa Rica to stay at.
The collection of award-winning hotels can be found all over Costa Rica in the best places to truly discover and enjoy this little corner of the world.  Four of these fantastic hotels are pet-friendly so let´s explore where you can stay with your pet.
Pet-friendly hotels in Guanacaste
Bosque del Mar Hotel is located on one of Costa Rica´s most beautiful beaches. It is not by chance that its name is actually Beautiful Beach or Playa Hermosa.  One of Guanacaste best beachfront hotels, Bosque del Mar boasts spacious, well-appointed suites to relax in, a fantastic gourmet international-fusion restaurant to inspire, and just steps from Playa Hermosa that invites you to walk, swim and inhale the spectacular views of the Gulf of Papayago, Costa Rica´s premier beach destination.
Bosque del Mar also has the added advantage of being only about 30 minutes from the International airport in Liberia (LIR). This means that upon arrival, you, and your travel companions, furry or not, will be at the hotel in no time. After a plane ride that can be a challenge for animals, the relief that the hotel is just a short drive away, makes a difference.  Bosque del Mar Hotel has you covered!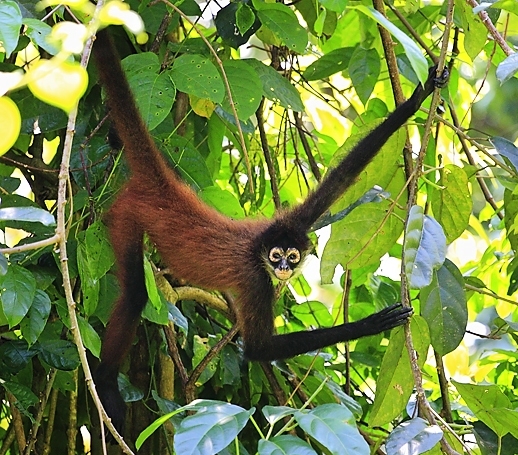 Pet friendly hotels in Puerto Viejo
Over on the Caribbean coast on the far southern corner, you will find one of the most incredible places, Puerto Viejo.  The convergence of Caribbean gastronomy, music, rainforest-laden beaches, coral reefs, and wildlife is what awaits you in this little beachside town that has its unique vibe.
Just south of Puerto Viejo, in Playa Cocles, is where you will find the best hotel in Puerto Viejo,  Le Cameléon Boutique Hotel that has taken the art of blending beauty and leisure to a new level.  What makes this fantastic hotel even better is that it welcomes guests with pets.
With its beach club and a great restaurant that open up onto the pristine Cocles beach, Le Cameléon offers the perfect flow between the hotel and the beauty of the coast. This means your pet will be having a swim or a walk on the beach in no time during the day.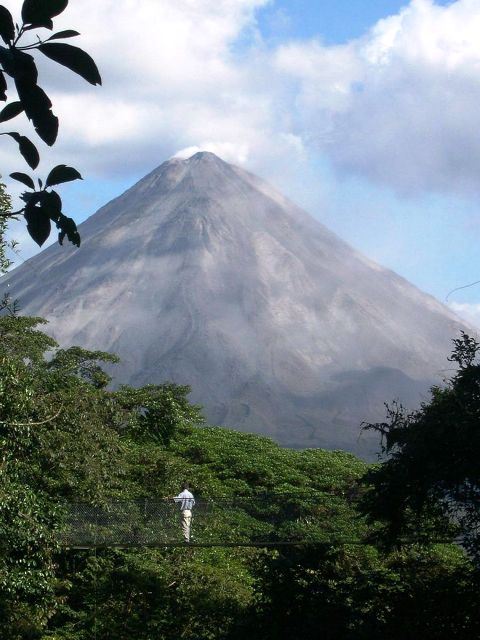 Pet-friendly hotels in Arenal
The adventure capital of the world is also pet-friendly now when staying at Tilajari Hotel Resort and Conference Center.   Arenal was voted the favorite adventure experience destination in 2019 by Trip Advisor and we agree!
Tilajari Resort and Conference Center is ideally located in the Arenal region to enjoy the very best of the Arenal Volcano, the nature-inspired adventure activities, and the beauty of the Costa Rican northern lowlands. Your adventurous pet will love it too!
Not only is Tilajarí located in one of Costa Rica´s most beautiful settings, but the property is also filled with endless possibilities for guests and their pets.  Surrounded by tropical gardens, bordering a river, and open areas to enjoy the views and the varied landscapes, all add up for a fantastic stay for pets and their humans.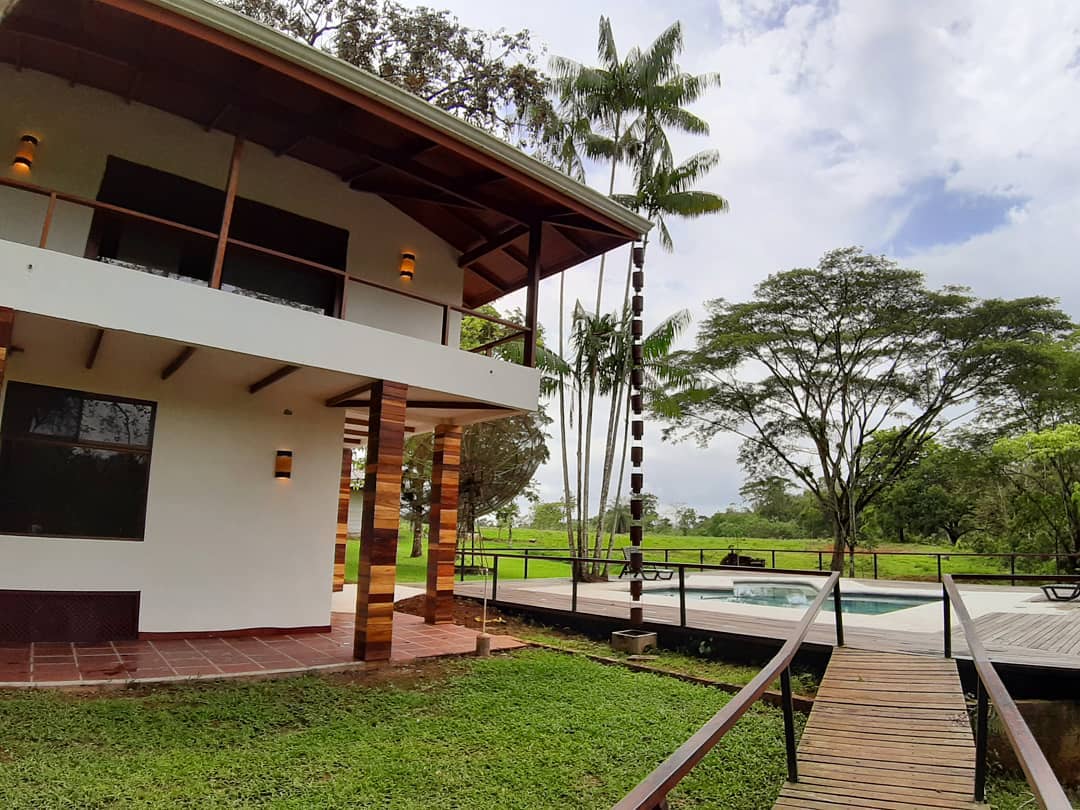 Pet friendly hotels in Caño Negro
After traveling from the Pacific Ocean to the Caribbean Sea and then onto the northern lowlands, let´s go a bit further north to the magical wetlands of Caño Negro where Hacienda Caño Negro welcomes pets with open arms too.  The pace is slower in this part of the world but perfect to relax in quiet contemplation and be in awe of the beauty of this off-the-beaten-track destination that is perfect for bird and wildlife lovers.
Hacienda Caño Negro Wildlife Sanctuary is located on a working low-impact cattle farm that also protects 15 hectares of preserved wetlands.  This part of the world is rich in cultural and natural wonders that will inspire you in the company of your treasured family.
Costa Rica is a pet-friendly tourism destination that is full of beauty, adventure, and leisure, whether you are at the beach or by a volcano.  Come with your family pet to enjoy everything it has to offer and staying in the best hotels in Costa Rica. We can´t wait to see you.