Costa Rica not only is beautiful and full of possibilities to push your adrenaline to new levels, but it is also on the right path to becoming a fantastic destination to enjoy accessible tourism.  More and more beaches, national parks, museums, and adventure parks are creating spaces and opportunities for eager travelers who require additional support to enjoy the wonders of the country.  Let's read more about Accessible Tourism in Costa Rica with 5 places to visit.
Costa Rica is most famous for its great beaches, its biodiversity, and its protected areas that cover 25% of the territory.  Visitors to this eco-friendly destination can peer down into a live volcano in the morning and then have a swim in the ocean on the same day, regardless of their physical, cognitive, or sensorial levels.   This makes Costa Rica even more interesting for travelers as it caters to everyone.
Let´s see 5 places in Costa Rica that have adapted and adopted Accessible Tourism with technology, facilities, and support with open arms:
1. Playa Hermosa, Guanacaste
The latest member of this select group of beaches that now welcomes visitors with special physical needs is Playa Hermosa, in the Gulf of Papagayo in Guanacaste.  With what could be the most sophisticated and complete services, this beach is considered the "first beach with 100% accessible installations in Costa Rica".
This initiative is part of the "Accessible Beach" project supported by the Costa Rican Tourism Institute, Carrillo Municipality, the Costa Rican Accessible Tourism Association, and private enterprises including the Enchanting Hotel Collection member, Bosque del Mar Hotel, where the operation is set up.   This beautiful hotel not only is the base for the accessible facilities, but it is also a wonderful place to stay or spend the day during your visit.
Among the services that people requiring additional assistance need to enjoy a day at the beach are:
Reserved parking for people with disabilities
The accessible path from the entrance to the inclusive restrooms
Inclusive restroom with external showers, internal shower, toilet with hand bars, sink, changing table
Transfer crane.
Retractable walkway
Rental of amphibious chairs
Bosque del Mar Hotel is offering packages to people wishing or to use the trailer´s facilities and their families with day passes which include the enjoyment of the hotel´s pool, beach chairs, and a delicious lunch too.
This is in a portable adapted trailer which not only offers the convenience of accessibility but can also be moved around.   This means that other beaches will benefit from this inclusive service to ensure that accessible tourism will continue to expand around the country.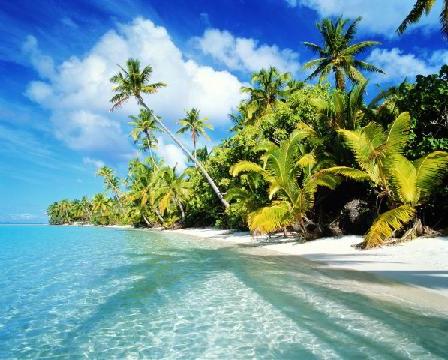 2. Cahuita National Park
On the southern Caribbean Sea coast of Costa Rica, sits the epitome of the tropics; Cahuita Beach and its national park.  It was also the first beach in Costa Rica to offer a 180m long pathway to the water's edge for people with disabilities.
The walkway can be rolled up and it is made from recycled plastic bottle tops that were collected and donated by the local communities and organized by a private-public alliance. They collected 16 tons of plastic bottle tops!
Just south of Cahuita National Park, you will find Le Cameleon Boutique Hotel in Puerto Viejo.  This beautiful, beachfront hotel not only is close to Cahuita Beach and its accessible tourism pathway, but it also has the Noa Beach Club and the Jungle Spa to unwind and refresh after a day in the water.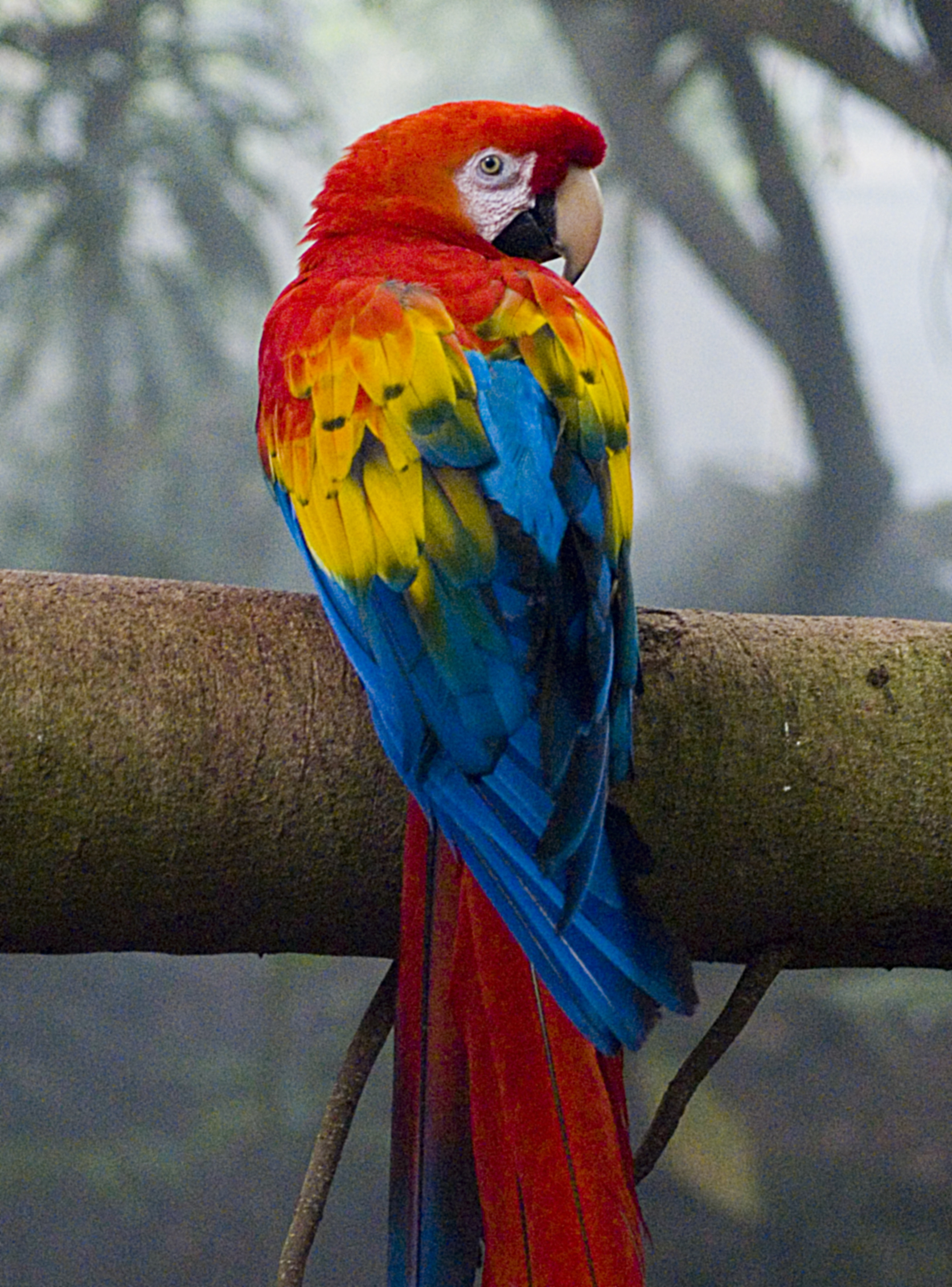 3. Carara National Park
For the birdwatchers and hikers, Carara National Park is the perfect place to immerse in nature and enjoy a day in the rainforest.  This bio-rich protected area is on the Costa Rican Central Pacific Coast and close to Jaco and Manuel Antonio, two of the countries most popular tourist destinations.
This convergence of dry and humid forests guarantees lots of wildlife spotting and it also the first national park to offer a universal access trail to be enjoyed by everyone.  The trail is .74 miles (1.2km) with resting bays along the path.  All signage is in Spanish, English, and Braille, visually impaired mapping system, auditive system, and sculptures.
The Enchanting Experiences Tucan Tours has daily tours to Carara National Park so, during your stay in the area, you can take this tour in the company of an expert, naturalist guide, who will show you the very best of the park.   This park has registered:
480 species of plants
124 species of reptiles
112 species of mammals
62 species of amphibians
420 species of birds
4. Playa Samara, Guanacaste
Playa Samara is one of Guanacaste's favorite beaches as it is protected by a coral reef which means that it is very calm and has very small waves and it is relatively shallow making swimming a dream.   It is next to Playa Carrillo which has similar conditions and while less visited, is really beautiful.
During the summer months, the local municipality organizes retractable walkways in the sand allowing wheelchairs to reach the water.   There is also a 30m deck that extends onto the beach with access to the sand and the water for wheelchairs and people with special mobility needs.
Nammbu Bungalows in Playa Carrillo, just 5 minutes from Playa Samara is a member of the Enchanting Hotels Collection.  This amazing hotel not only has just opened its new bar area but it also the perfect place to enjoy the incredibly beautiful sunsets that thanks to its position on the headland, are picture-perfect.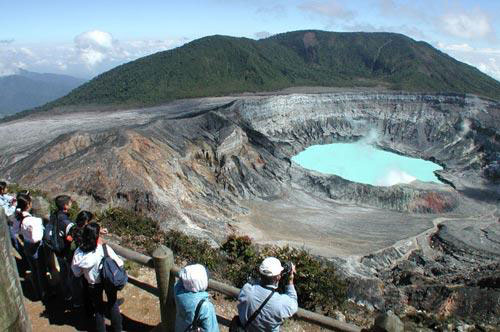 5. Poas Volcano
Overlooking the buzz of the Central Valley where the four major cities of Costa Rica converge, the Poas Volcano is an ever-present force.  This live volcano is one of Costa Rica´s treasured landmarks for many reasons. Not only is it impressive and boasts one of the biggest craters of a live volcano in the world, but it is also not far away.
This popular national park is also accessible for everyone.  This means that everyone who visits this incredible place, can reach the crater and peer down into it…. clouds permitting.   The pathway up to the crater from the main building is completely paved and there is reserved parking for people with disabilities and an accessible path from the entrance to the inclusive restrooms.
To get an early start when viewing the crater is better, why not stay at Poas Volcano Lodge, which is just minutes from the national park´s entrance. This cozy, luxury mountain lodge is the perfect introduction to the treasures of the highlands of the Central Valley and is surrounded by cloud rainforest, coffee plantations, and lush volcanic-rich farmland.
While the road to true universal tourism is still a long way, positive steps forward are being made daily to ensure that Costa Rica and its beauty can be enjoyed fully by everyone, regardless of their physical, cognitive, or sensorial condition.  Today, anyone can swim in the ocean, enjoy a rainforest, see a live volcano crater, and even go ziplining in Costa Rica.  So, here are more opportunities for everyone.  Costa Rica looks forward to your visit!