One of the amazing things about Costa Rica is that despite the fact that is a small little country, the diversity of landscapes that house a range of different types of forests and vegetation is awesome. In every corner of this tropical paradise, you will find wildlife galore that inhabit these verdant wonderlands which make Costa Rica such a fantastic place to visit and explore.
One of the many types of forests that thrive in Costa Rica thanks to the visionary leaders and eco-conscious Costa Ricans that have turned 25% of the country into National Parks and Reserves, is the wetlands.   Maybe lesser-known and not as attractive to the eye as the loved and intriguing rainforest, the wetlands are vital to our earth and home to many animals.
To the far north of Costa Rica in a place called Los Chiles, you will discover the Caño Negro National Wildlife Refuge.   Off the beaten track but well worth the trip, these wetlands are considered one of the three most important in the world and that is home to a number of a rare and endangered plant, animal and bird species.  This is a wildlife lover's dream come true!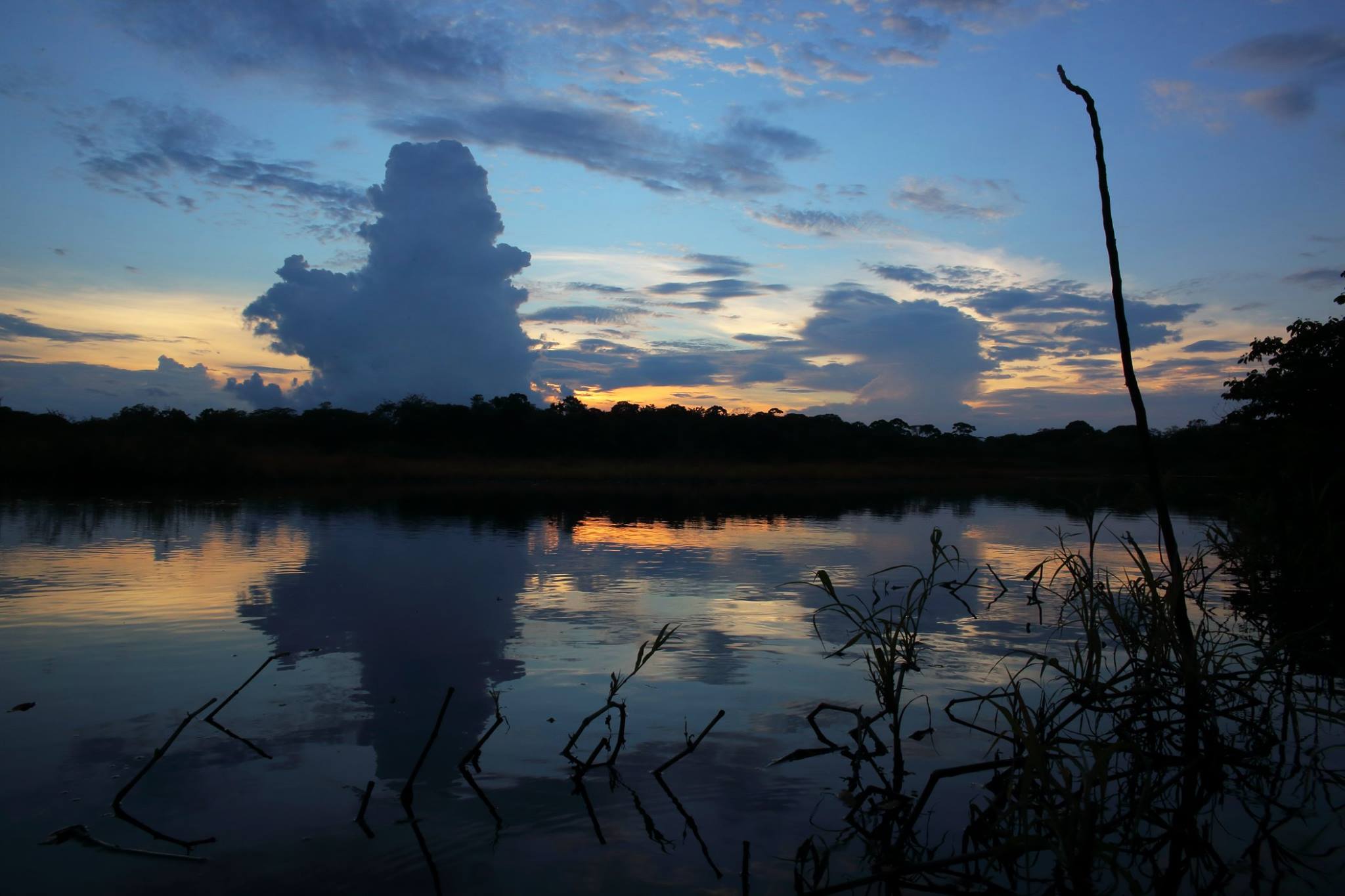 Off the beaten track but well worth the ride!
Not only can you be witness to the amazing diversity of animals and plants that have made this refuge their home, but you can also visit the Hacienda Caño Negro, a restaurant and property with two suites to extend your stay in this unique and special part of the world.
Hacienda Caño Negro is part of the exclusive collection of Enchanting Hotels and Experiences and it is definitely an unforgettable place for nature enthusiasts to explore, feel and delight in sighting over 200 bird species, monkeys, pumas, caimans and maybe even a jaguar.
Caño Negro covers nearly 10.000 hectares of lagoons and tropical wetlands.  In 2007, UNESCO declared it as a part of the Water and Peace Biosphere Reserve that shows it`s importance in the world and the richness of its biodiversity that through Costa Rica`s sustainable tourism efforts, visitors can immerse themselves into.
Hacienda Caño Negro sits on a 175-hectare property that is also a low-impact cattle farm and is home to 15 hectares of wetlands.  This great eatery not only is located in a gorgeous place, but it also blends in beautifully to its surrounds with terraces and open spaces that invite the outside in.   The hardwood finishes offset the verdant green outside and stylish interior.
A world of adventure possibilities
After a boat tour around the wetlands spotting rare birds like the Jabiru Storks, Anhingas and Northern Jacanas or a sly crocodile gliding through the water or resting in the sun, a delicious lunch is awaiting at the Hacienda Caño Negro.  A fusion of international and local flavors is a friendly welcome during your close to nature experiences in this precious ecosystem.  And what fun to compare notes with your fellow explorers on all the animals and plants you were able to spot!
For the avid, sport fisherman and fisherwomen, Caño Negro opens up a world of possibilities to do some freshwater fishing while enjoying the amazing views and landscapes that surround you.  This little fishing paradise is home to Tarpons, Snook, Rainbow Bass and the Garfish considered a living fossil!
Hacienda Caño Negro has a two-story eco-luxury residence with three bedrooms and a master suite with a terrace overlooking the river for guests to delight in too. Add a kitchen, living room, three bathrooms, and a pool and you are in a natural wonderland that you can enjoy for more than just a day.
This incredible place and its importance for the conservation of the native and migratory species that inhabit it, staying for a few days is worth it and will allow you to see and feel its essence as a wildlife sanctuary.  It will be a time to slow down and connect with the epitome of what Costa Rica is all about; connection with nature.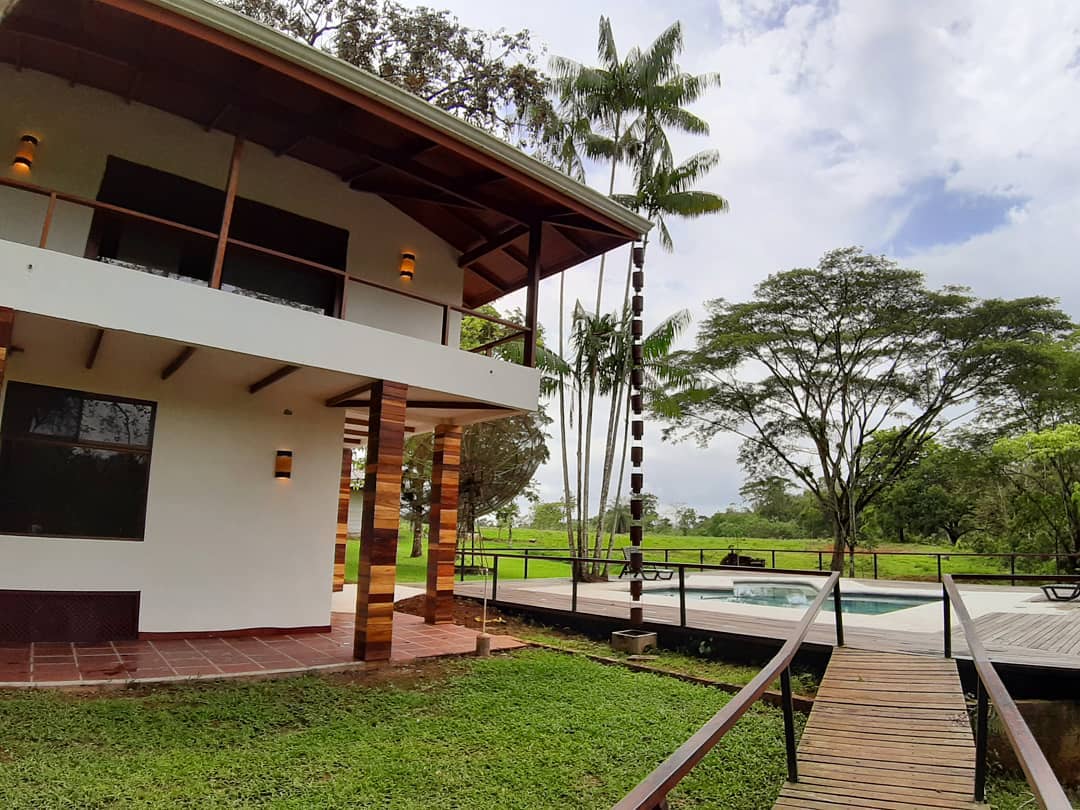 La Hacienda Caño Negro will expand!
With a desire to share the beauty, Hacienda Caño Negro has decided to expand and is planning to have new spaces for lodging next year.  The bungalows will face the river to bring the outside in and will have special features that will ensure a truly eco-luxury experience in the wetlands.
True to the Hacienda Caño Negro philosophy of profound respect for nature, the architectural design blends into its surroundings and guests will enjoy the fusion of nature with character-filled interiors.  Imagine having a partially roofless shower after a day of adventure or relaxation where you can connect with the outdoors in the privacy of your stylish bungalow.
Stay tuned for updates on the progress of this new opportunity to live the Caño Negro experience!
Hacienda Caño Negro has awaiting your visit, whether it is to some fantastic freshwater fishing or some heart-stopping birdwatching or just the opportunity to embrace nature in one of the richest forests in the world.  Get off the beaten track and visit Caño Negro for a true Costa Rican nature experience!