Nestled along the pristine shores of Carrillo Beach in Guanacaste, Costa Rica, Nammbu Beachfront Bungalows invites travelers to experience a true slice of paradise. As a member of Enchanting Hotels Costa Rica, Nammbu offers an enchanting blend of luxury, natural beauty, and warm hospitality. Discover paradise at Playa Carrillo in Guanacaste, Costa Rica at Nammbu! Join us as we embark on a virtual journey to this idyllic destination, where azure waters, golden sands, and lush surroundings create an unforgettable escape.
A Secluded Beachfront Haven:
Nammbu Beachfront Bungalows is perfectly situated on the captivating Carrillo Beach, known for its untouched beauty and tranquil ambiance. With direct access to the beach, guests can indulge in leisurely strolls along the shore, bask in the sun, or take a refreshing dip in the crystal-clear waters. The unspoiled nature of Carrillo Beach creates an idyllic setting for relaxation and rejuvenation.
Playa Carrillo or Carrillo Beach is located on the Nicoya Peninsula and the sun-soaked province of Guanacaste on Costa Rica´s northern Pacific Coast. Just south of the better-known Samara Beach, Carrillo Beach offers a laid-back vibe contrasting the busier and more developed Playa Samara. Giving you the best of both worlds, this convenient location means you can enjoy the quieter Playa Carrillo and still be just minutes away from the bustle of Samara.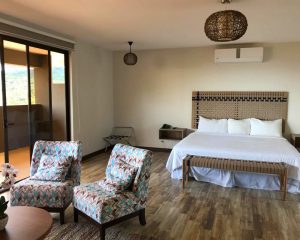 Luxurious and Sustainable Accommodations:
Nammbu Beachfront Bungalows offers a collection of luxurious and sustainable accommodations that blend harmoniously with the natural surroundings. Its spacious suites and rooms are designed with comfort and style in mind. Guests can unwind on private terraces or balconies, enjoying breathtaking views of the ocean or the lush tropical gardens. The use of eco-friendly practices ensures that every stay at Nammbu contributes to the preservation of Costa Rica's natural wonders.
Enchanting Activities and Excursions:
Nammbu Beachfront Bungalows provides a variety of activities and excursions to satisfy every adventurer's desires. Explore the underwater wonders of Carrillo Beach through snorkeling or scuba diving, discovering vibrant coral reefs teeming with marine life. Engage in thrilling water activities, such as kayaking, fishing, and surfing, or embark on a boating excursion to witness majestic dolphins dancing in the waves. For nature lovers, guided hikes through the nearby tropical forests unveil the region's astounding biodiversity. For the more adventurous of spirit, explore nature from above as you fly through the forest canopy on a ziplining tour or on a horseback ride. Ask at the Tour Desk and reserve your nature-filled experiences.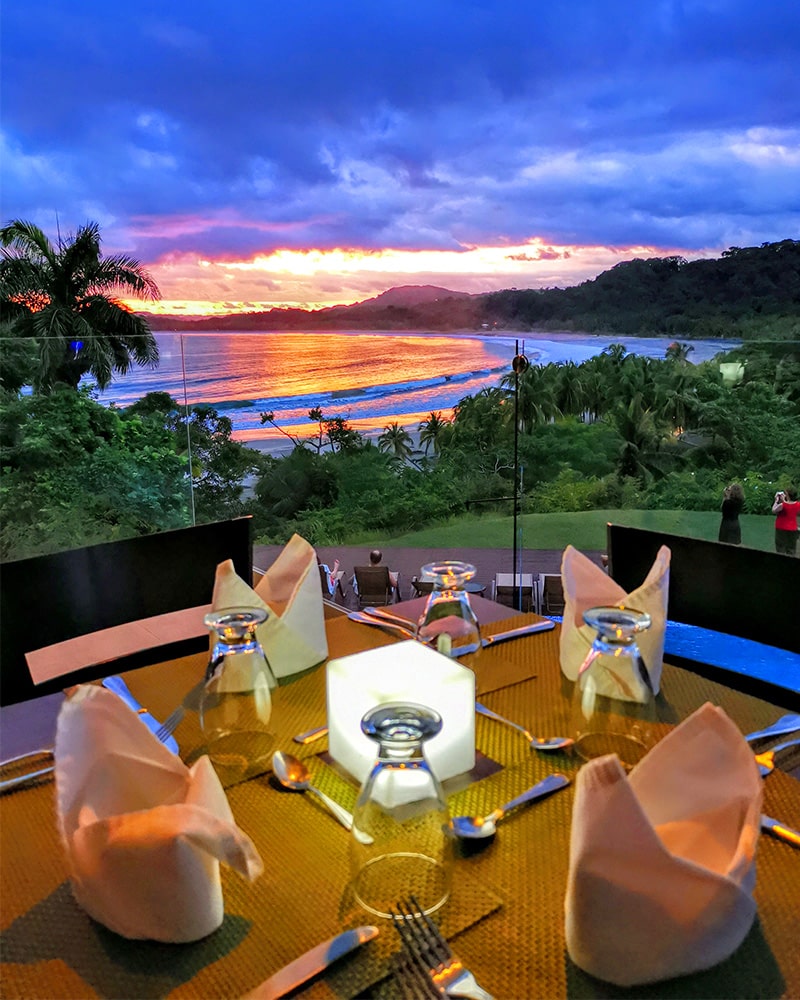 Gastronomic Delights:
Nammbu Beachfront Bungalows boasts a remarkable culinary experience, showcasing the flavors of Costa Rica's rich gastronomy. Indulge in fresh seafood delicacies, succulent tropical fruits, and locally sourced ingredients that reflect the vibrant colors and exquisite tastes of the region. The hotel's skilled chefs create delectable dishes that fuse international influences with local traditions, ensuring a gastronomic journey that delights the senses. It is also a perfect spot to witness the symphony of colors of Guanacaste sunsets.
Relaxation and Wellness:
Pamper yourself at Nammbu's rejuvenating spa, where skilled therapists provide a range of treatments inspired by Costa Rica's natural resources. Surrender to the healing powers of therapeutic massages, revitalizing facials, and soothing body treatments. Take a dip in the infinity pool, overlooking the azure waters of the Pacific Ocean, and let the gentle ocean breeze wash away any traces of stress. Nammbu offers the perfect environment for relaxation, allowing guests to rejuvenate both body and soul.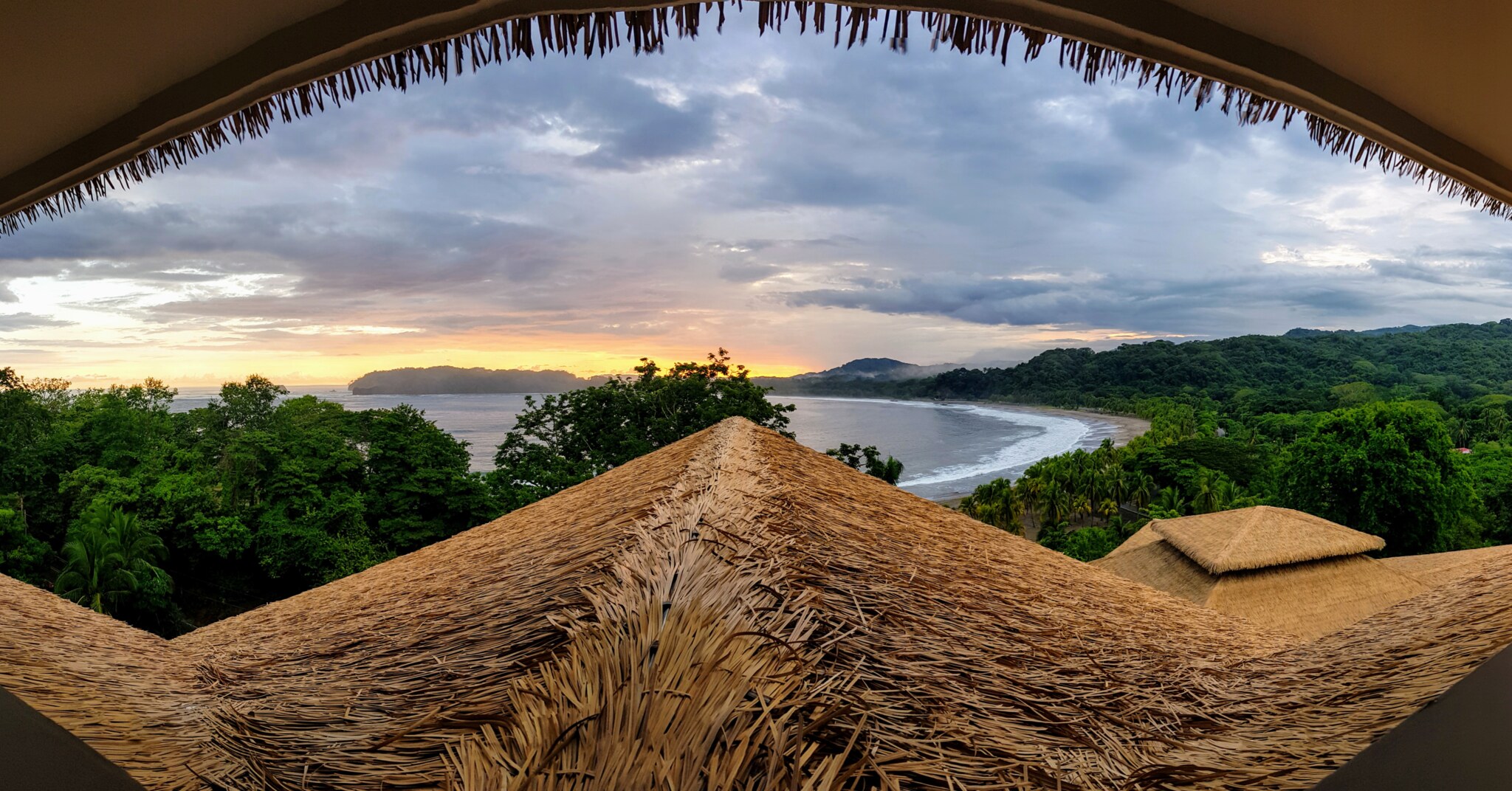 Enchanting Hotels Costa Rica:
Nammbu Beachfront Bungalows is a proud member of Enchanting Hotels Costa Rica, a collection of boutique hotels dedicated to providing exceptional experiences and promoting sustainable tourism practices. As part of this esteemed group, Nammbu upholds the highest standards of hospitality and environmental responsibility, ensuring that each guest enjoys an unforgettable stay while minimizing their ecological footprint.
Nammbu Beachfront Bungalows, nestled on the captivating Carrillo Beach in Guanacaste, Costa Rica, offer a blissful escape where luxury, natural beauty, and warm hospitality converge. Whether you seek relaxation, adventure, or a harmonious blend of both, Nammbu provides an enchanting experience that satisfies all desires. Immerse yourself in the pristine beauty of Carrillo Beach, indulge in gourmet delights, partake in exhilarating activities, and rejuvenate your body and soul in this tropical paradise.
As a member of Enchanting Hotels Costa Rica, Nammbu embodies the essence of sustainable luxury, ensuring that your stay not only delights your senses but also contributes to the preservation of Costa Rica's remarkable natural wonders. Book your stay at Nammbu Beachfront Bungalows and let the magic of Carrillo Beach captivate your heart and soul.