Guanacaste is on the Costa Rican Nicoya Peninsula, which is full of blues! Sunny blue skies, pristine blue waters of the Pacific Ocean, and one of the only 5 Blue Zones in the world.  On this famous Peninsula, you will find the northwestern province of Guanacaste.  Its coastline is filled with white-sand beaches, bays, islands, and inlets that become the playgrounds of the sun and surf lovers, including the opportunity to enjoy the water on a relaxing catamaran like Lazy Lizard Sailing. While the beach may be a big attraction, Guanacaste has fantastic fun-filled inland activities and vibrant beachside towns with a lively restaurant and bar scene! Lazy Lizard has some recommendations on what to do while you are in Guanacaste.  Where to go and what to do in Guanacaste!
Guanacaste has a stunning coast, winding rivers, vast savannas, and abundant agricultural farmland. While it is best known for its beaches, it also has many cultural riches, including its cowboy heritage, music, gastronomy, and traditions that have been adopted as Costa Rican.  It is a land of contrasts and sunny skies and has fast become Costa Rica´s most popular tourist destination.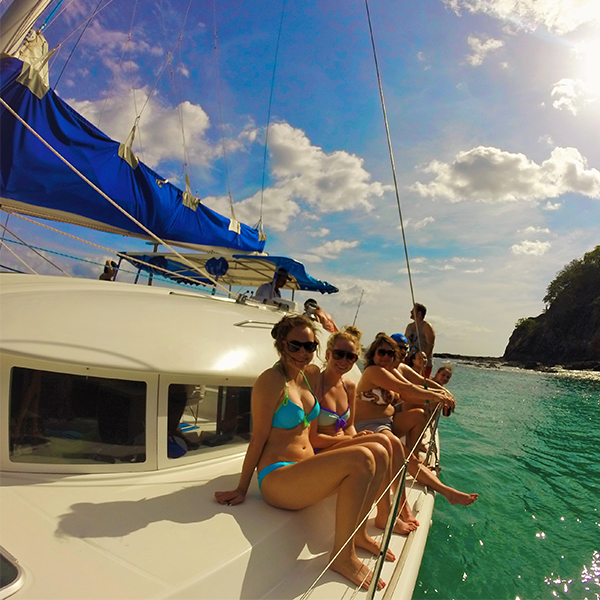 1. Catamaran
This is sightseeing at its best! The Lazy Lizard Sailing experience will take you around the beautiful Guanacaste coast on a spacious and exciting catamaran. Enjoy the sunny, blue skies as your seasoned Captain and crew take you to deserted beaches and around headlands and will stop for you to enjoy a refreshing swim and some fun snorkeling.
Lazy Lizard Sailing has morning and sunset tours, so you decide which time of the day best suits you. Each tour lasts about 4 hours and includes many opportunities to sit back and relax while enjoying the views, water, snacks, and drinks aboard.
2. Beach-Hopping
Guanacaste coast is lined with popular beaches for surfing, swimming, snorkeling, and sunbaking. With over 400 miles of coastline, Guanacaste´s beaches vary in length, sand color, accessibility, development, and wildlife visitors. Many are only reachable by boat, too, so it is the perfect place to do beach-hopping and visit many of the beautiful beaches that line the Guanacaste coast.
Many of the Guanacaste beaches have great surf waves whether you are an amateur or a professional board rider. Try out Tamarindo, Guiones, Avellanas, or Grande Beaches for some great surfing opportunities. For avid open-water swimmers, Lazy Lizard Sailing recommends Flamingo, Hermosa, Langosta, and Carrillo Beaches for a relaxing swim in the sea.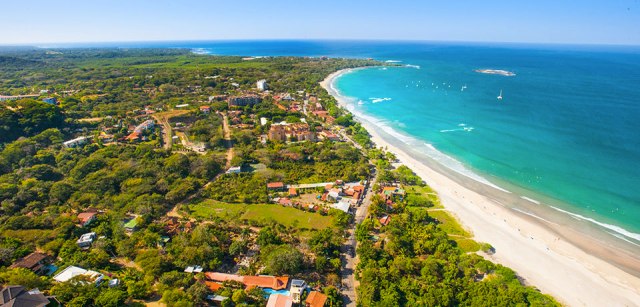 3. Visit Tamarindo
The surfing town of Tamarindo could well be Guanacaste´s most famous beachside town. Sitting on the beautiful Tamarindo Beach, the town is popular for surfers, beachgoers, foodies, and night-lifers.  This is a fun town and is full of opportunities for a vacation filled with water activities, lively bars and restaurants, and a trendy beach vibe with surfers, sun worshippers, and adventure-seekers.
Tamarindo Beach is a long beach with such great waves that it hosts several international surf competitions. It is also a fantastic swimming beach with some fun tidal pools and beautiful sunsets. Thanks to its central location, it is a wonderful base camp to explore other really great beaches nearby, including Langosta, Flamingo, Avellanas, and Grande, where the Leatherback Sea Turtles come to lay their eggs from November through to April.
Tamarindo is also just south of the Flamingo Marina, where the Lazy Lizard Sailing Tour begins and ends its morning and sunset catamaran tours!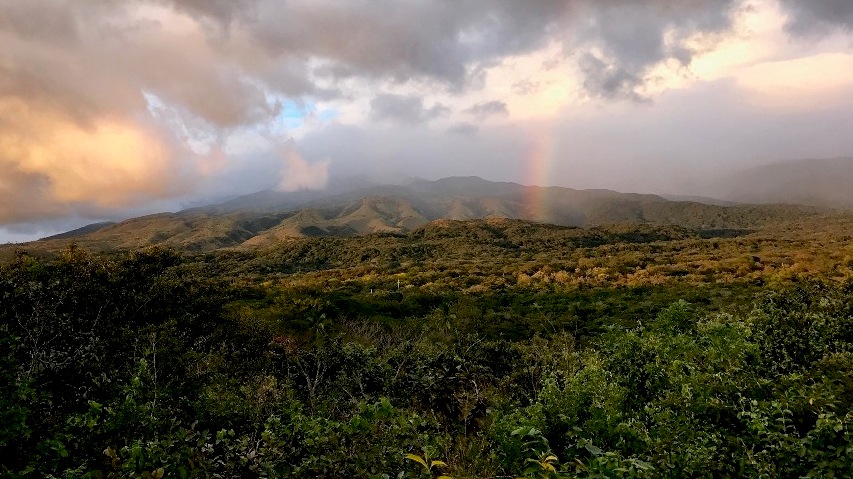 4. Go to see a volcano
The northern border of Guanacaste is home to the Guanacaste Volcanic Mountain Range, which is conformed of extinct, dormant, and live volcanoes that have become a top activity to visit during your stay in Guanacaste.  The Rincon de la Vieja, Miravalles and Tenorio Volcanos are 3 of Costa Rica´s 7 active volcanos.  Their slopes are full of adventure in nature activities that invite thrill seekers to enjoy during their visit to the higher altitudes.
Rincon de la Vieja Volcano is the most visited of the three Guanacaste volcanoes. Its crater and upper slopes are protected within the national park of the same name with several trails. While walking through the forest, observing boiling mud pools, fumaroles, and mini geysers. There are lots of wildlife-watching opportunities too.
Rincon de la Vieja Volcano is also where many adventure and wellness centers are located. Ziplining, rappelling, river tubing, hot springs, mud baths, horseback riding, and hiking trails are just some of the thrill-filled experiences you can have on the volcano!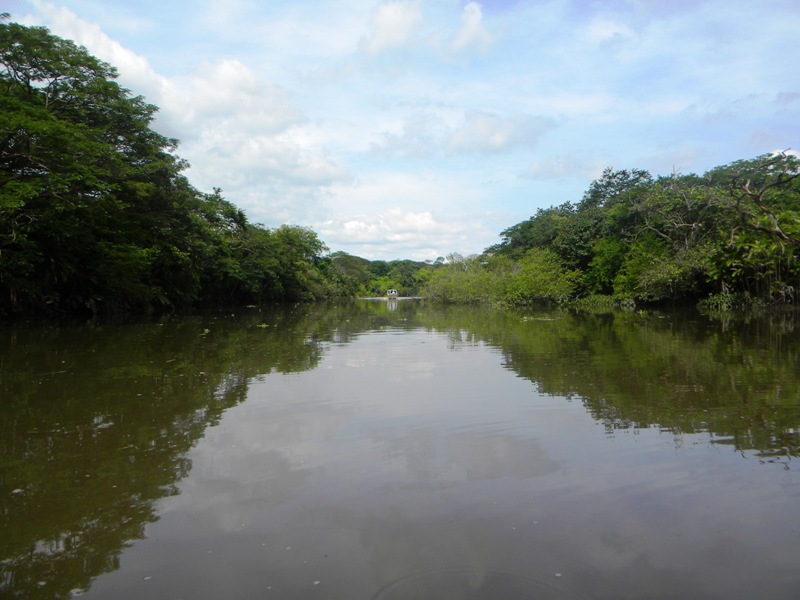 5. Wildlife Watching at Palo Verde
While you might not want to take yourself away from the beautiful Guanacaste beaches, wildlife watching at Palo Verde is worth it. This 2-hour boat trip along the Tempisque River is a jungle safari, Costa Rican style, where animal viewing is plentiful and exciting.
Boat through mangrove forests and marshy lagoons are the nesting grounds for Central America's largest concentration of waterfowl and shorebirds. They are also permanent and temporary resting areas for over 300 bird species, including the jabirus stork, scarlet macaws, spoonbills, and the keel-billed toucan.
The Palo Verde Boat tour is also a fantastic opportunity to observe crocodiles, howler monkeys, white-faced monkeys, bats, and many more animals. The tour is also a fabulous opportunity to see the Guanacaste countryside, the farmland, rural towns, and smiling locals.
Guanacaste is full of great one-day activities to enjoy. Whether you enjoy the mountains, the ocean, or the rivers, there is a tour or two you can do and experience the wonders of this amazing destination. Lazy Lizard Sailing, an Enchanting Experiences collection member, looks forward to being part of your Guanacaste one-day tour adventure too!