The Enchanting Costa Rica Group is a collection of companies that lead the market in their different specialties. From Enchanting Hotels to Enchanting Experiences to Profimercadeo, the group is a one-stop shop for hotels, tours, and marketing services led by one of Costa Rica's most knowledgeable and savvy tourism specialists, Daniel Chavarria Camacho. Just recently, a new member joined the Enchanting Experiences brand. Welcome to adventure, Costa Rican style!
Enchanting Experiences represents the adventure possibilities that Costa Rica offers all over the country. The creation of this brand was a natural progression with the success of the Enchanting Hotels Collection of boutique luxury hotels that presently has 14 hotels in the best and most beautiful corners of Costa Rica. The Enchanting Experiences companies and their range of activities and tours complement the premium hotel stay.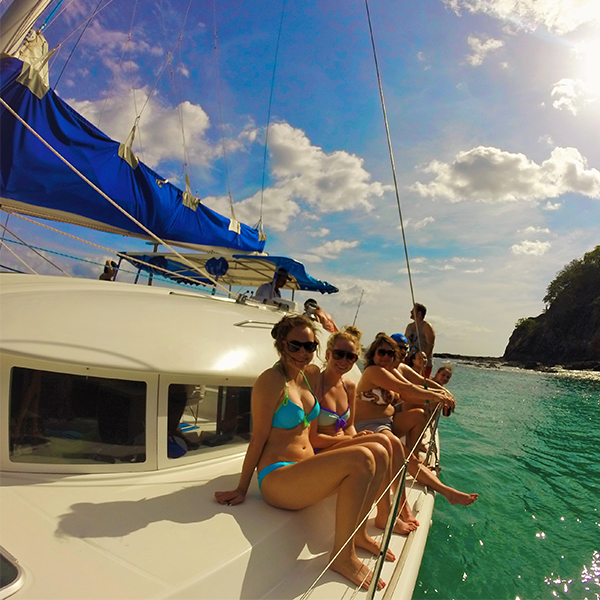 1. Lazy Lizard Sailing
The latest company to join the Enchanting Experiences brand is Lazy Lizard Sailing, based on the picture-perfect beach of Flamingo, just north of Tamarindo. Lazy Lizard Sailing brings a wealth of experience to the turquoise waters of Guanacaste, offering catamaran tours around the inlets and bays of the Nicoya Peninsula.
With two decades of exploring the Guanacaste coast, Lazy Lizard Sailing has a world of experience on the waters, offering morning, tropical sunset, and private tours to its guests of merry water lovers. Services include drinks, snacks, and the opportunity to kayak, swim and snorkel in the best spots.
Enchanting Experiences welcomes Lazy Lizard Sailing and looks forward to many sailing trips up and down the spectacular Guanacaste coastline. So lay back and enjoy the views, the service, and the water activities during your morning or afternoon tour—what a perfect way to begin or end your day in beautiful Costa Rica.
While staying in Guanacaste, treat yourself a stay at any of our fantastic Enchanting Hotels. They are Nammbu Bungalows at Playa Carrillo, Bosque del Mar at Playa Hermosa, Papagayo Golden Palms at Playa Panama, and Hacienda Guachipelin on the slopes of the Rincon de la Vieja Volcano. Each hotel offers a unique Guanacaste experience.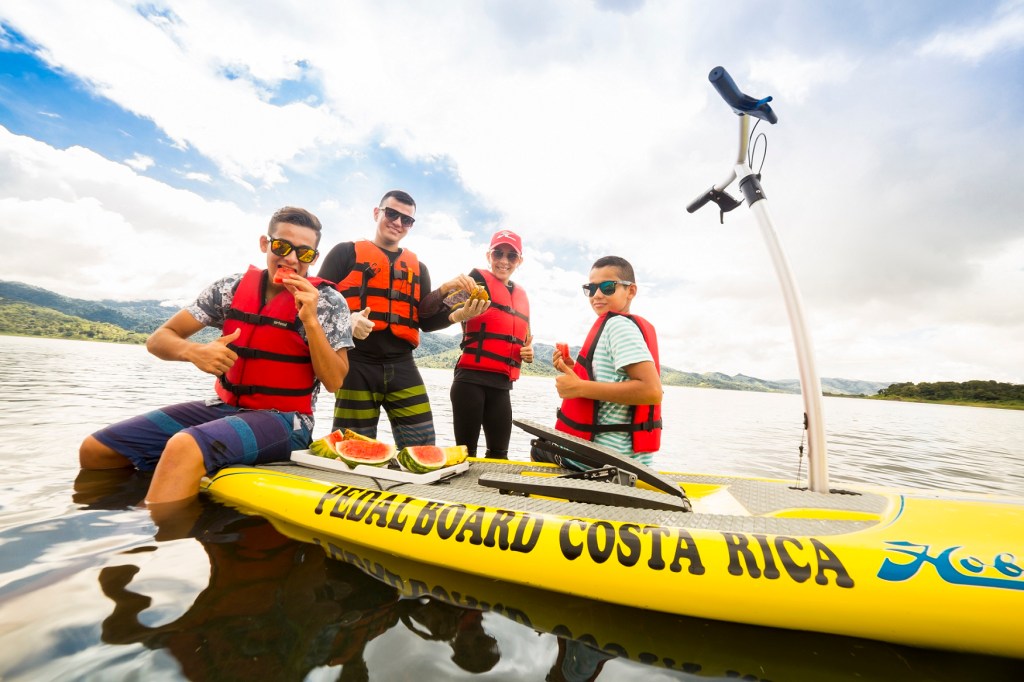 2. Volcano Travel
Volcano Travel is in charge of the Enchanting Experiences around the Arenal Volcano, the world's adventure capital. With its portfolio of adventure, nature, cultural, and leisure tours, this experienced tour operator offers transportation services too.
While based in La Fortuna and Arenal Volcano, Volcano Travel also offers experiences in the Central Valley, Guanacaste, and Manuel Antonio, so they have you covered all over the country. The company was founded 15 years ago and remains a family-run business to this day.
Some of Volcano Travel's signature tours in the Arenal Volcano area include Pedal Boarding on the Arenal Lake, the Coffee, Sugarcane & Cacao Tour, and the Safari Float, where you will glide down the Penas Blancas River on a raft. The Pedal Boarding Tour is notable as, unlike Stand Up Paddling, this tour will require you to pedal! Talk about a variation on a theme.
While exploring the Arenal Volcano region, why not stay at the Enchanting Hotel of Tilajari Hotel Resort and Conference Center, which is a 15-minute drive from La Fortuna.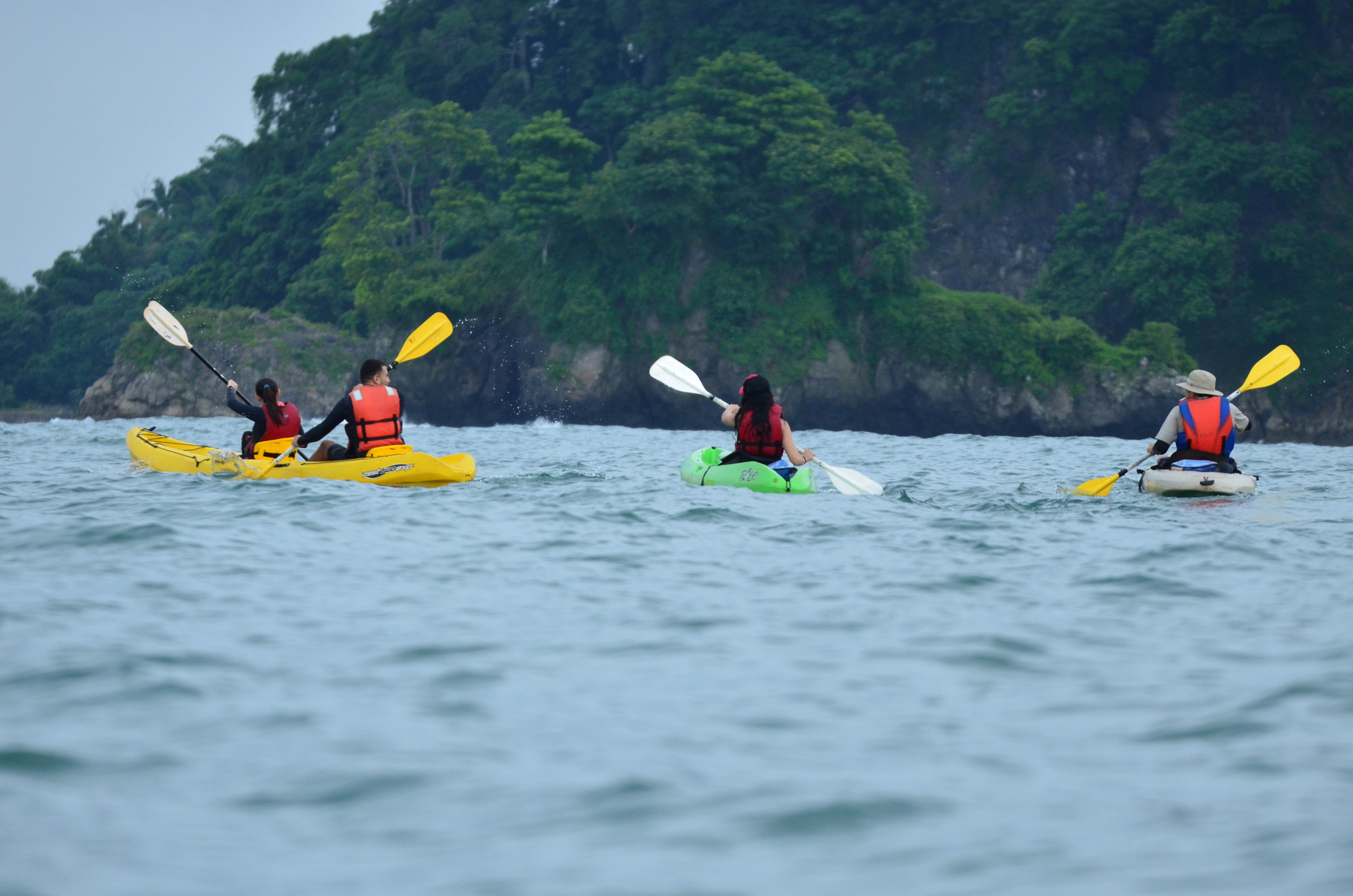 3. Tucanes Tour
Tucanes Tours is the leading tour operator on the Central Pacific coast and a proud member of Enchanting Experiences. This family-owned and run business offers a range of exciting adventure tours out of Jaco, Manuel Antonio, and San Jose, so come prepared for lots of thrills and nature immersion.
The Central Pacific coast of Costa Rica is filled with close-to-nature experiences, and who better than Tucanes Tours to show you the very best of the region? This has been their backyard for years, so enjoy white water rafting, ziplining, kayak and boat tours through the mangrove forest, birdwatching, and hiking tours, just to name a few!
While nature experiences are traditionally the best-known tours, Tucanes Tours also has several cultural tours that are gaining popularity. So, while visiting the Central Pacific coast, try the Local Flavor Cultural Cooking Experience, visit an Organic Spice Farm or take the Boruca Indigenous Tribe Cultural Experience to learn more about Costa Rica's rich gastronomical and First Peoples heritage.
If you are staying in the Central Valley, Enchanting Hotels has three places to stay. Xandari Hotel and Spa, The Studio Hotel Boutique and Hotel Don Ernesto by La Chimba. All three are on the city's west side and are just over an hour from Jaco. In addition, Cristal Ballena Hotel is south of Manuel Antonio, which makes touring with Tucanes Tours just a drive away.
Enchanting Experiences brings a world of adventure, culture, and nature while visiting Costa Rica. Whether you are in Guanacaste, Arenal, San Jose, or the Central Pacific, Lazy Lizard Sailing, Volcano Travel, and Tucanes Tours have you covered. Enjoy various nature and cultural-based tours on the land and the water and create unforgettable memories of your travels through Costa Rica. Stay at an Enchanting Hotel while you are here too! The Enchanting Costa Rica Group looks forward to your stay!