Enchanting Hotel Collection, Hacienda Guachipelin is located on the forest-laden slopes of the Rincon de la Vieja Volcano. This beautiful, Hacienda-style hotel with all the comforts of a modern getaway is world famous for its Adventure Center that takes adrenaline to a new level, but it also is a sanctuary for wellness. Surrounded by lush forests, flowing rivers, and volcanoes, create a wellness suite for close-to-nature wellness in Guachipelin that will be memorable. 
The Global Wellness Institute defines Wellness Tourism as a travel associated with the pursuit of maintaining or enhancing one's personal wellbeing. Hacienda Guachipelin brings several activities that enrich its guests' well-being, turning the visit into an opportunity to maintain and improve their holistic health immersed in nature. In addition, Guachipelin offers an equally exclusive wellness vacation thanks to its unique location.
Nestled into the tropical forest with sweeping views of the Nicoya Peninsula and Guanacaste, Hacienda Guachipelin brings comfort, adventure, tradition, and gourmet dining and wellness in nature to its guests and visitors. Its exclusive location immersed in nature combined with its Simbiosis Spa, Volcanic Mud Baths and Thermal Springs, nature trails, and organic, farm-to-table dining create a wellness getaway that ticks all the boxes for travelers wishing to continue their healthy lifestyles and wellness routines when they are away from home.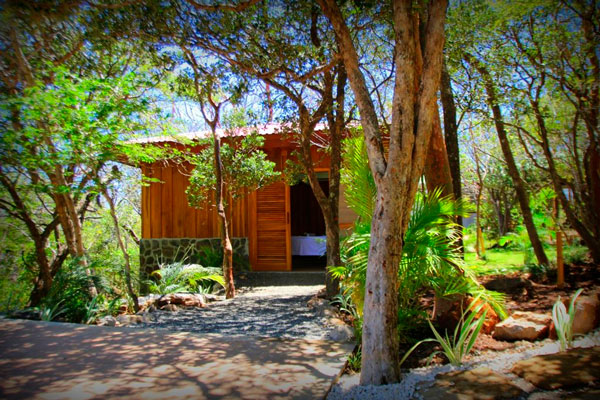 Retreat, Relax, Recharge: Spa
Hacienda Guachipelin´s Simbiosis Spa offers its visitors a dual experience with indoor and outdoor treatments to retreat, relax and recharge. Immersed in the forest, Simbiosis Spa brings a range of nature-inspired massages, facials, mud baths, a sauna, hot springs, and exfoliations where the sights, sounds, and aromas of the forest are an integral part of the wellness practice.
How does a relaxing massage by the river where the sounds of nature embrace you while enjoying a Tone & Frequency or a Refreshing massage? Retreat and recharge while listening to the calming bubbling brook, the soothing music of cascading water, inhaling the scent of the wildflowers and verdant leaves, and the smell of the rich forest floor just steps from the wellness deck.  This is wellness in the true sense of the word!
Whether you decide on an individual or our "Dedicated to Couples" treatment, nature's gifts are front and center. The Simbiosis Spa organic elements come from the earth, water, and the forest in the form of minerals, rocks, herbs, aromatic oils, volcanic mud, chocolate, coffee, and botanicas to soothe, renew and rejuvenate.  They are an essential part of the Spa and complement the expert Spa professionals who apply the signature treatments.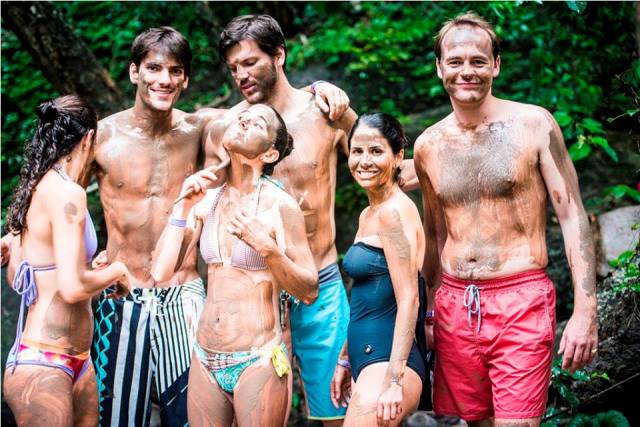 Celebrate the power of nature: Volcanic Mud Baths
Hacienda Guachipelin is located on the slopes of the live volcano of Rincon de la Vieja. This privileged position in the world means direct access to nature´s gifts in the form of volcanic mud. This therapeutic and medicinal mud provides a series of health benefits, including:
       

conditioning of the hair,

       

exfoliation and softening of the skin,

       

an improvement in circulation,

       

alleviation of some skin conditions
This mineral-rich gift from nature and our volcano are used in various wellness treatments. A favorite is painting your body with mud and then waiting for it to dry while absorbing the forest´s energy. It is also a favorite photo-op and creates lots of smiles and laughter, and what better way to feel good than happiness, a true sense of wellness.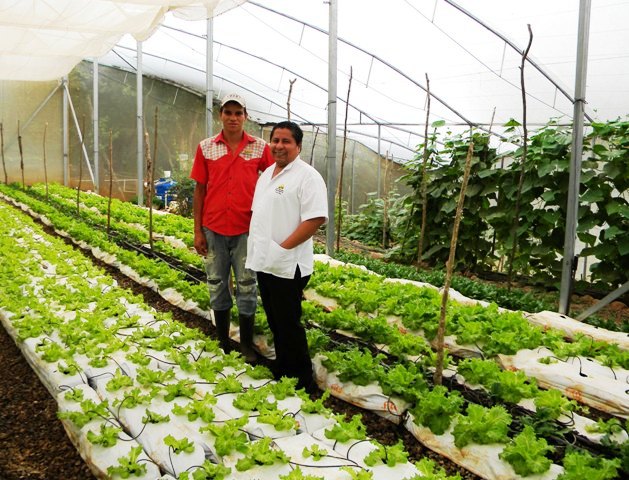 Embrace delicious nutrition: Dining
While spa treatments and forest bathing are beautiful ways to celebrate wellness, the quality and origin of the food we eat are equally important. Hacienda Guachipelin offers innovative and creative dining that nourishes and replenishes. Dedicated chefs craft a wide selection of vitamin-rich dishes using organic, seasonal produce to accompany the close-to-nature activities that Hacienda Guachipelin does so well.
Farm-to-table dining experiences in the three restaurants provide a unique gastronomical experience and signature dishes. The common thread in all three is the fresh, locally harvested, and sourced ingredients, many from the on-site organic garden and the creative chefs that have designed delicious dishes taking inspiration from Costa Rican tradition and flavors.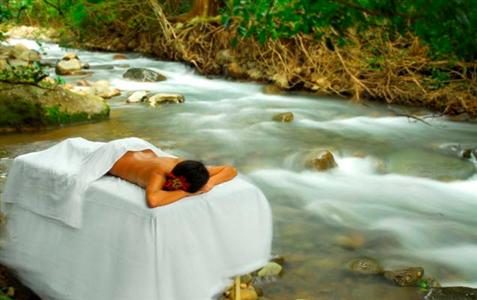 Inspired by nature, Forest Bathing
Hacienda Guachipelin sits on a 3460-hectare reserve that preserves some of the last remaining tropical dry forests on earth and is home to a diversity of flora and fauna. Surrounded by forest, much of it evergreen, the opportunity to enjoy some forest bathing is next to a must.
The Japanese introduced forest Bathing or shinrin yoku back in the '80s. The "bath" is taking in the forest through our senses or "bathing in the forest atmosphere."  In other words, forest bathing is how we connect with nature through activating our senses. So, while exploring the Hacienda Guachipelin and connecting with nature, we invite you to immerse yourself in the forest's sights, sounds, textures, and aromas.
Wellness is about connecting with your senses and nature; take a stroll through the forest, enjoy the song of birds, the perfume of the earth and plants, and the rustling of the leaves as the breeze dances through the trees. Hacienda Guachipelin is the perfect place to experience it.
 

In harmony with nature: Hot Springs
Our favorite volcano manifests itself in many ways. One of our favorites is the hot springs, which are relaxing and mineral-rich and have been proven to be medicinal. Water below the earth comes into contact with very hot rocks from within the volcano, and upon reaching the surface, we get to enjoy them in the form of hot springs.
Hacienda Guachipelin has hot springs on the property, and they are delicious! After a day of adventure in the forest, ziplining through its canopy or rappelling down a canyon wall, retreat to the hot springs and bathe in these therapeutic waters.
The benefits of these hot springs are numerous and are ideal for treating several health and wellness conditions, including:
       

Reduces stress, anxiety, and mental tiredness

       

Improves circulation

       

Alleviates arthritis and rheumatism

       

Relieves skin irritations
Remember that wellness is maintaining or enhancing one's personal well-being, and Hacienda Guachipelin does just that! Whether it is a spa treatment in nature, the energy of the hot springs, a delicious meal, immersing yourself in nature, or smiling in the mud bath, this is a unique way of being mindful and aspiring to a life of well-being in nature. Enchanting Hotel, Hacienda Guachipelin invites you to a wellness getaway unlike no other!