Blue is a favorite color for most people especially as it conjures up images of the wide-open skies and the sun-kissed oceans.  It has other significances like peace, serenity, stability, inspiration, and the like to do things its own way too. It also means independent and more of a leader than a follower.  For all these reasons and a few more, it is only fitting that Costa Rica is not only "blue-tiful", but it also has many shades of blue! Let´s check out 5 beautiful blues of Costa Rica
We can see blue in so many places and ways in Costa Rica so during these exceptional times where our lives have been constrained at varying degrees and going outside for many is limited or off-limits, let´s look at some of the blues of Costa Rica to entice you to dream, plan or simply learn something new.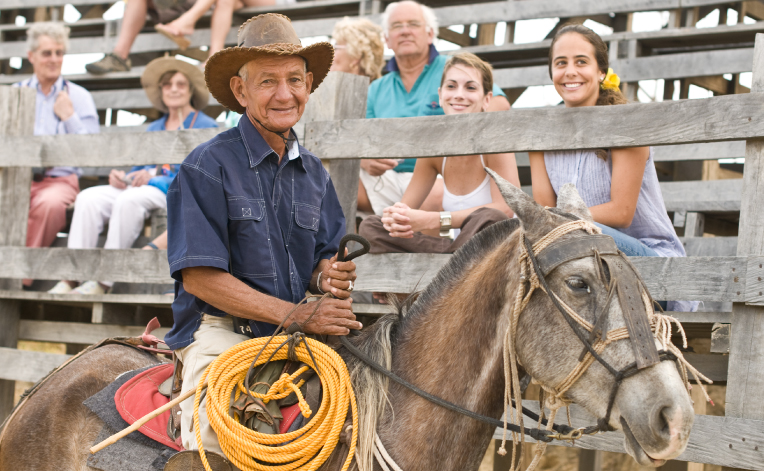 1. Blue Zone
There are 5 places in the world that stand out because an interesting percentage of their populations live extraordinarily long lives.  One of those places is on the Nicoya Peninsula of Costa Rica.
These special 5 places are called Blue Zones and have been the subject of many investigations to understand the secrets to the population's tendency to live longer than in other parts of the world.
Among other reasons, Costa Rica´s Blue Zone centenarians have a reason to live which generates a positive outlook and keeps them active.  Another important reason and very characteristic of all Costa Rica is the sense of community and closeness to family creating a support network and a feeling of belonging.
Living a healthy life also contributes to their longevity.  Drinking lots of water, receiving a sensible quota of the sun that converts into Vitamin D for strong bones, keeping active and not over-eating are all contributing factors to their success.
Now, isn´t that a great Costa Rica blue?
Check out Nammbu Bungalows that are in this Blue Zone and inhale the healthy!
2. Blue Skies
Now, without going into much geography, blue skies are the norm in Costa Rica thanks to its very privileged position in the world!
Just 10 degrees north of the Equator, Costa Rica is a tropical paradise so, warm, and sunny is pretty much a daily occurrence.  It also has two coasts; the Pacific and the Caribbean so the fantastic blue skies make beaching practically a must when visiting this beautiful little country.
In the Central Valley where the major cities are located including San Jose, the capital, you are at around 3000 feet above sea level.  This means, the sun shines and the sky is blue but it is just that much cooler thanks to the altitude.  It is like an eternal spring!
Studio Boutique Hotel and Poas Volcano Lodge are great Central Valley spring blue skies while Hacienda Guachipelin is the perfect place to enjoy the vast blues over the Guanacaste savannas.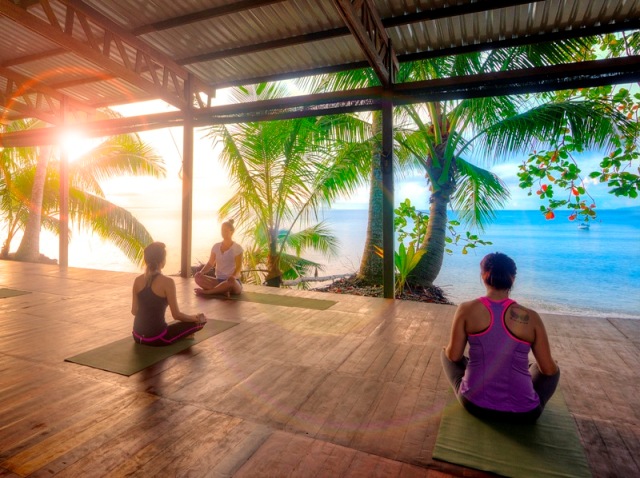 3. Take me to Blue Mind
Blue Mind is your state when you live close to the water, whether it be the beach, a lake, the ocean, or a river as it promotes mental health and wellness.
So, Costa Rica boasts two spectacular coastlines that are havens for not only tourism but also for many ex-pats who have decided to make Costa Rica their second home and have chosen to live on one of the many beaches.
Blue Mind is the meditative state we take on when we are close to the water and we achieve an "elevated state and sustained happiness". No wonder, so many people come to Costa Rica to live and enjoy the beautiful beaches!
After times of anxiety product of COVID-19, time at the beach has a calming effect reducing our stress levels.  Add on bouts of fresh ocean breezes and a refreshing dip in the blue waters, Blue Mind Costa Rica style sounds amazing!
Get some Blue state of Mind at Le Cameleón, Cristal Ballena,  are perfectly Enchanting Hotels.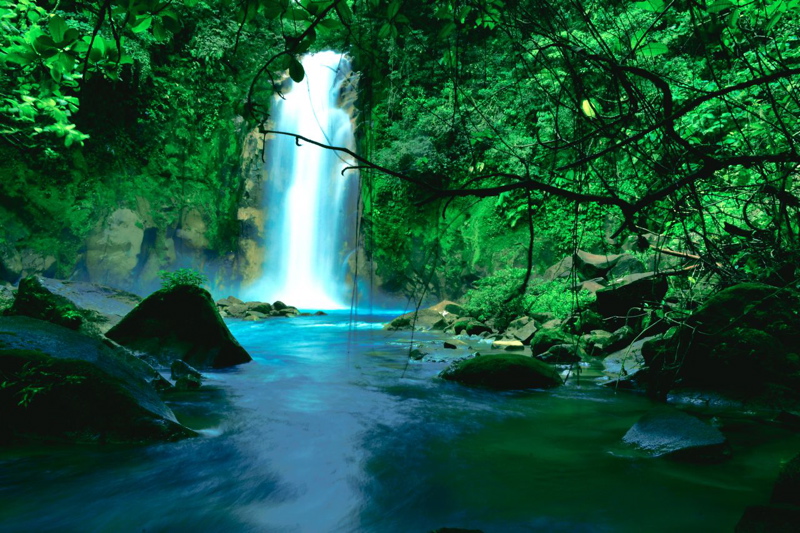 4. Blue River
When we talk about Costa Rica, we must showcase one of the countries' iconic natural landmarks that, guess what, it is blue! It is the magical Blue River or Rio Celeste as it´s called in Spanish and it is amazing.
Blue River is in the northern part of Costa Rica just beyond the equally famous, Arenal Volcano and adventure epicenter.  It is within the Tenorio Volcano National Park and will require a walk through the rainforest to see it in real life and it is so worth the walk.
After lots of investigations and hypotheses, the scientists came back with the answer that it is all actually an optical illusion that is produced by the sun reflecting off small minerals made up of aluminum, silicon, and oxygen that are in the water.  And what an amazing chemical reaction it is.
Blue River is a beautiful experience and the blues vary considerably depending on the blue skies so every day will be different. There is also a blue waterfall you will find along the way which is a perfect photo opportunity.  This blue beauty is a must when in Costa Rica.
Stay at Tilajari or Hacienda Caño Negro and you will be close to the Blue River.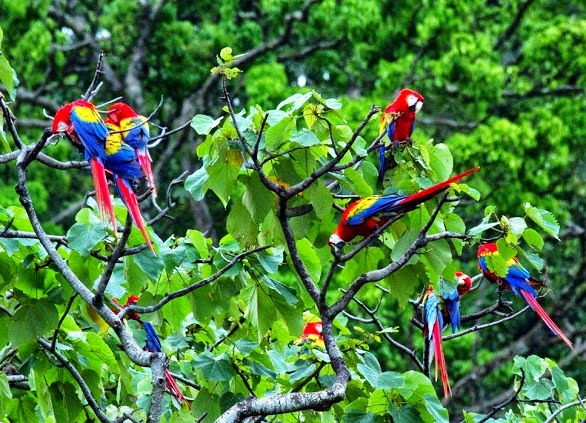 5. Blues of the Biodiversity
Did you know that blue is actually rarely found in nature? But the blues of the Costa Rica diversity are so magnificent that it is worth noting a few of the most outstanding.
The Morpho Butterfly is a frequent companion as you explore the Costa Rican rainforests and landscapes.  The iridescent blue color of the superior part of their wings while again, an optical illusion will catch your attention immediately and it will be love at first sight.
While our flittering blue butterfly beautifies the flowers and the sky, closer to the rainforest floor is the exotic Blue-Jeans Poison Dart Frog that gets its name from its blue legs and lower body mirroring a pair of jeans.  Its upper body is a contrasting red and they are another iconic Costa Rican image.  While small, they make a distinctive chirping sound that is a forest favorite.
And we must mention the variety of beautiful bluebirds that avid bird-watchers love to spot while traveling around Costa Rica.  Tangaras, Momots, Quetzals, Scarlet Macaws, and Hummingbirds are just a few of the many bird species that are blue to different extents and to the sunlight playing with our vision.
Costa Rica is a very popular bird-watching destination and boasts about 900 endemic species plus hundreds of migratory birds that make strategic resting stopovers at different places all around Costa Rica to escape the colder autumn and winter months in North America.
We recommend Nicuesa Rainforest Lodge, El Establo at Monteverde, and Manatus Tortuguero for some great blues of biodiversity.
So, when will you come to enjoy the beautiful blues of Costa Rica? It is what you deserve after faring these exceptional times.  Bring on the blues we say!