Wanderlust has been unofficially adopted by the English language to replace "desire to travel" and we think that is the German word is well worth embracing!  The thought of Wanderlust during these extraordinary times becomes even more desirable and we have some fantastic news to share with you!  The global, UK based Travel Magazine, Wanderlust has just ranked the best Eco-Lodges in Costa Rica and Nicuesa Rainforest Lodge, an Enchanting Hotel member, is on this winners list.  So let's combine the desire to travel with a Costa Rican Wanderlust winner and this is freedom travel at it´s best!
As Wanderlust said, "The UN's newly crowned environmental Champion of the Earth offers sumptuous, sustainable wilderness stays in a string of extraordinary eco-lodges. We reveal the best of the best…" about their list of the best eco-lodges in Costa Rica. Nicuesa Rainforest Lodge is on that list so let's have a look at how this amazing place is getting ready to open its doors again for eager guests wanting to live the Nicuesa Lifestyle experience.
Trained and Ready!
During these exceptional times, the Nicuesa Team has been trained in all health and safety aspects of the operation and maintenance.  This translates into a pretty isolated property in any way that has been sanitized thoroughly. Remember that Nicuesa Rainforest Lodge is nestled into the forest and it has 11 rooms which are a great introduction back into travel.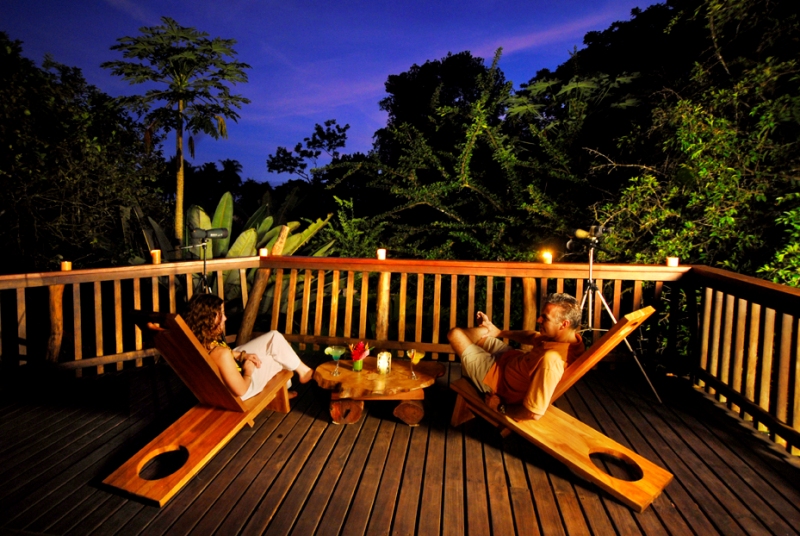 What to expect upon arrival!
Nicuesa has implemented a series of protocols that will be applied from the moment guests arrive until they sadly depart.  Let's have a look at them:
        Hand sanitizing station on boats
        Disinfection of luggage handles
        Gifted pens for check-in/checkout/feedback forms
        Personal coffee/tea stations in each room
        Umbrellas labeled for each room
        Tour books, trail maps and guest books for each room
        Cleaning supplies stocked for each room
        The option of daily/limited/no maid service. The guests decide
What does dining look like?
This has required us to adapt to the new normal as we have prided our dining experience with the use of communal tables to create storytelling and community.  The amazing, fresh dining experience will remain but what changes is that our in-house carpenter has designed and created small wooden dining tables to accommodate our guests.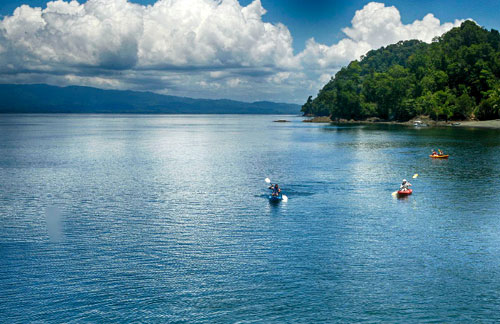 Out and About
The Nicuesa Lifestyle includes the opportunity to explore the rainforest, the Golfo Dulce and beyond.   These experiences will continue to be available to our guests with some twerks to adapt to the new safety guidelines. Guided tours will have a maximum of 4 participants or 2 sets of guests whichever is smaller and there are some new rules regarding the use of equipment.  The hand sanitizing stations on the boats mean you can still have a great time on the river and the water exploring the coastline and spotting dolphins.  The sunset and fishing tours can definitely be on your vacation agenda!
Going solo
You can do that too!  All the activity equipment will be sanitized and disinfected after each use.   This means you can snorkel to your delight with a gifted snorkel upon your arrival to paradise.
Our yoga sessions will continue of course so come prepared for some great sessions. As before, mats and blocks are cleaned prior to and after your class.
Other Nicuesa lifestyle equipment that ensures a truly immersive experience also receives the same treatment including:
        Protective helmets are worn on the waterfall hike
        Fishing rods
        Kayaks
        Paddle Boards
        Life jacket
        Walking stick
        Rubber Boots
        Paddles
        Snorkel fins and masks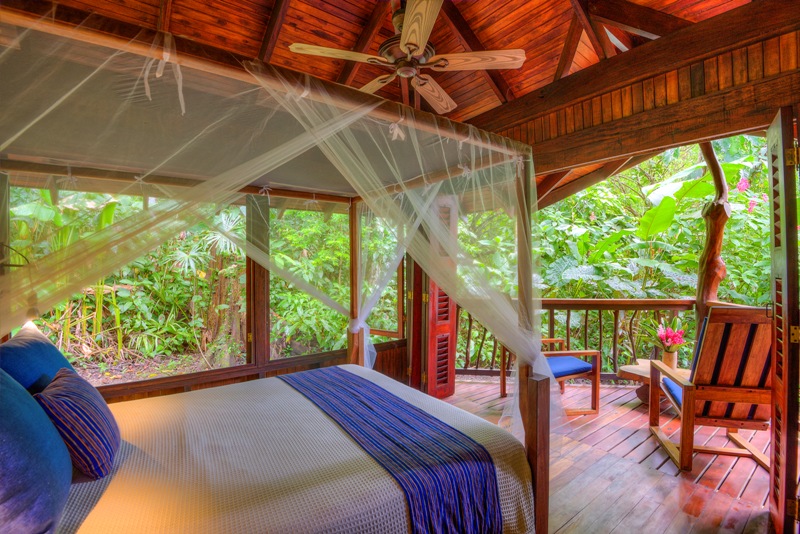 Flexibility is peace of mind
Nicuesa understands that a key characteristic of traveling once it is safe to do so will be a time of adaptations and new possibilities.  For this reason, it is also necessary to be flexible to relieve any additional pressures if plans need to be re-scheduled.
COVID Worry-Free Booking Policy is the name Nicuesa has given to the flexibility guidelines for your reservations to come and enjoy the Nicuesa Lifestyle.  The time our guests stay at the property should be worry-free from the moment the reservation is made to saying farewell as you leave from the dock.  See more about this policy on the Nicuesa web-site.   This will give you peace of mind to make your plans to come to visit!
So not only is Nicuesa one of the best eco-lodges in Costa Rica, the fantastic team has been working hard to prepare the property for its reopening in the near future. Not only are they all fit and well, but they are also eager to welcome you to come and enjoy a hugely different type of natural and healthy nature-filled isolation experience! Check out the special offers at the moment as they are as amazing as the rainforest!  See you soon!