Welcome to the captivating Arenal Volcano region, a destination that blends adventure, natural wonders, and relaxation in perfect harmony. Nestled amidst this picturesque landscape is Tilajari Hotel Resort and Conference Center, a hidden gem that offers a truly immersive experience for travelers seeking both thrilling escapades and peaceful retreats. Discover Adventure and Tranquility at Tilajari Hotel Resort in the Enchanting Arenal Volcano Region.
Tilajari Hotel is a member of the Enchanting Hotels collection of boutique, luxury hotels located in the best places in Costa Rica. It provides the perfect blend of adventure and relaxation, offering a serene retreat after a day filled with excitement.  Located on the banks of the majestic San Carlos River, Tilajari Hotel Resort boasts stunning views of lush greenery, flowing water, and the magnificent Arenal Volcano in the distance. The tranquil surroundings create both a scenic and soothing ambiance, allowing guests to unwind and connect with nature.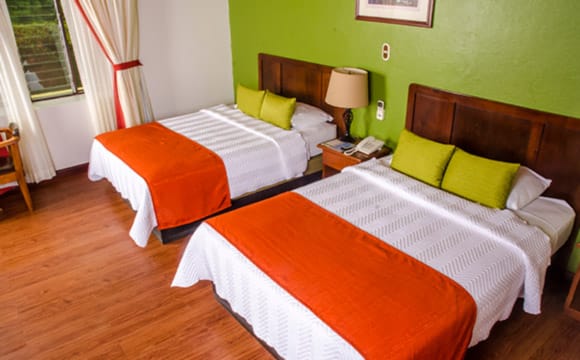 Let´s explore the adventure activities and the compelling reasons to choose Tilajari Hotel as your base in the Arenal Volcano region for an unforgettable journey.
The Majestic Arenal Volcano:
The Arenal Volcano, standing tall at 1,657 meters, is the crown jewel of this region. Visitors to Tilajari Hotel are treated to breathtaking views of this sleepy volcano from their rooms and various vantage points around the property. The iconic conical shape and lush greenery surrounding the volcano create a mesmerizing backdrop, providing an awe-inspiring experience throughout the day.
The Arenal Volcano region is a treasure trove of adventure, natural beauty, and cultural experiences. Whether you're seeking adrenaline-pumping activities, serene moments in nature, or encounters with diverse wildlife, this captivating destination has something to offer every traveler. And with Tilajari Hotel as your base, you can enjoy all that the region has to offer while indulging in comfort and tranquility. Prepare to be captivated by the Arenal Volcano region and create memories that will last a lifetime.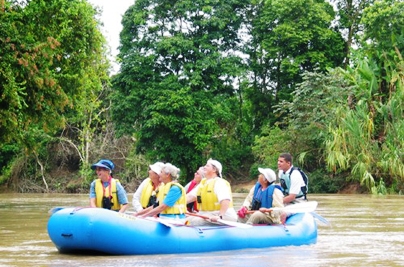 Arenal is filled with Adventure Activities for Thrill Seekers:
The Arenal Volcano region is a haven for adventure enthusiasts, and Tilajari Hotel is ideally located for easy access to countless thrilling activities. Thanks to its unique location and just minutes from the town of La Fortuna at the base of the Arenal Volcano, Tilajari has created some wonderful, signature tours for its guests to enjoy. This means that they get the best of both worlds when it comes to exploring the beauty and thrills of the region.
While the tour desk can organize the traditional Arenal Volcano tours, Tilajari has some truly unforgettable tours that are musts during your stay including:
Walk around the base of the Arenal Volcano observing wildlife and solidified lava flows at Tilajari´s sister company, Arenal 1968 Lookout. With views of both the volcano and the lake, this walk through nature is the workout prior to the relaxing hot springs courtesy of the volcano. This two-activity tour is a fantastic way to enjoy the ever-present Arenal Volcano.
Costa Rica´s Northern Lowlands is home to many meandering rivers that eventually reach the Atlantic Ocean. The Peñas Blancas River is one of them and this tour will take you down a section of it on a raft boat at a leisurely pace. This means you have time to enjoy the scenery and the wildlife that inhabits the river and its forest-laden shores. Stop off at a local farm for a traditional snack and coffee. This unique experience will be like going back in time and is a highlight of the safari tour.
Tilajari sits within a working cattle farm, so hop on your sturdy, working horse for a ride through the fields that embraces a private nature reserve that is 400 hectares of rainforest. Leave your horses at the entrance to the reserve and enjoy a walk through the rainforest spotting flora and fauna in the company of your expert, naturalist guide. Your horse will be waiting for you to take you back to the stables.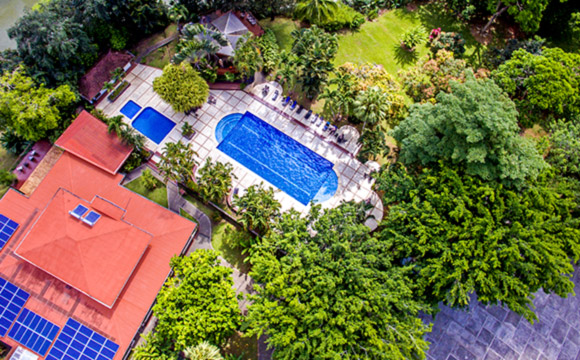 Do you want to stay on the property?
For those guests, wishing to remain on the property, Tilajari is a hotel and a sports center with tennis courts, a football field, a semi-Olympic swimming pool, and a gym. So, mix and match your day between the fun-filled sports facilities with the adventure in nature activities.
After a day of adventure, rest in one of the comfortable accommodations that the hotel offers. Choose from a range of spacious and well-appointed rooms, each designed with comfort and relaxation in mind. Enjoy modern amenities, cozy beds, and private balconies that provide sweeping views of the natural beauty that surrounds you.
The Superior Junior Suites, the newest rooms to be added to the Tilajari collection in a recently added building have views of the Arenal Volcano on one side and tropical gardens on the other side. They are modern, spacious, and beautifully designed and invite natural light in and with luxury amenities.  This is Tilajari in style.
Delicious Dining Experience
Tilajari´s Dining Experience is also a highlight of your stay at Tilajari. Sitting overlooking the San Carlos River, Katira Restaurant offers an open-air, casual atmosphere with a delightful menu of Costa Rican and International inspired dishes to enjoy. A delicious, morning buffet to start your day is a Tilajari signature dining experience and lunch and dinner complement the tasty, generous experience.
Escape to the captivating Arenal Volcano region and discover a world of adventure and tranquility at Tilajari Hotel. Immerse yourself in the breathtaking beauty of the area, explore thrilling activities, and unwind in the comfort of this remarkable hotel. Whether you seek adrenaline-pumping adventures or a serene retreat amidst nature, Tilajari Hotel is the perfect choice for an unforgettable vacation. So, pack your bags, embrace the allure of the Arenal Volcano, and let Tilajari Hotel be your gateway to an extraordinary experience.