Monteverde is a popular destination in Costa Rica, known for its stunning cloud forest and diverse array of flora and fauna. Located in the central part of the country, Monteverde is situated at an altitude of approximately 1,440 meters above sea level, creating a unique ecosystem that is home to many plant and animal species found nowhere else in the world.  It is also home to Enchanting Hotel´s  El Establo Mountain Hotel. This Enchanting luxurious eco-hotel nestled in the beautiful mountains of Monteverde is a tribute to the beauty that surrounds it.
When visiting Monteverde, you will be overcome, in a good way, with the lush, green forests and abundant vistas that extend down onto the Gulf of Nicoya on Costa Rica´s Pacific Ocean coastline. From the tiny frogs that hide in the cloud forests undergrowth to the resplendent quetzal concealed in the forest canopy and the vast landscapes create a spectacular for your vision and your senses. Your stay at El Establo Mountain Hotel, is part of the landscape, sitting on the high side of the mountain.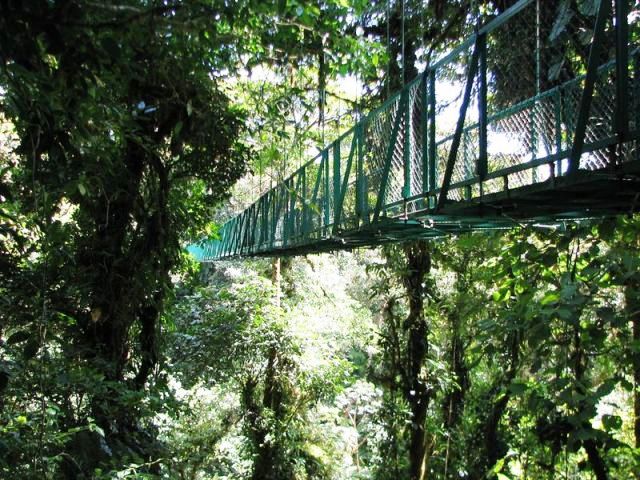 What can you do in Monteverde:
Here are some of the reasons why you should visit Monteverde:
Big on Biodiversity:
Monteverde is home to an incredible diversity of plant and animal life. The cloud forests are home to over 2,000 species of plants, 100 species of mammals, and 400 species of birds. Visitors can take guided tours through the Monteverde Cloud Forest Reserve, which covers over 26,000 acres and is home to some of the rarest and most endangered species in the world.
Hotel El Establo has a "Night Walk" in the cloud forest on the Hotel El Establo´s property which is a favorite for all those that experience it. As the majority of the cloud forest´s inhabitants are nocturnal, this walk after dark, is the best time to spot many of them as they emerge from their daytime hiding spots to hunt, mate, eat, wander, and socialize.
High-Flying Adventures
Monteverde is a great place for outdoor adventures. There are many hiking trails to explore, as well as zip-lining, horseback riding, and canopy tours. These adrenaline-fueled experiences allow visitors to explore the cloud forest from a different perspective and get their hearts pumping.
Hotel El Establo has its own ziplining tour on the property, so your suite is just steps away from some adventure. Not only is it close by, because it belongs to and is run by the hotel, there is additional flexibility with timing too. So, start or finish your day of fun and exploration in Monteverde with a zipline tour at the time that best suits you!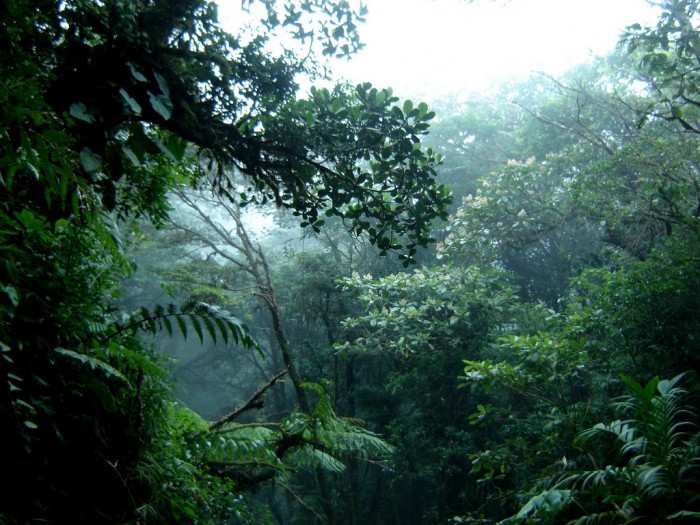 Right for Relaxation
Monteverde is also a great place to relax and escape the hustle and bustle of everyday life. There are many beautiful waterfalls, and coffee farms to visit. Costa Rica is known for its high-quality coffee, and Monteverde offers several coffee tours that allow visitors to learn about the coffee-making process and sample some of the region's finest brews.
Treat yourself to a spa treatment at the Green Leaf Spa, Hotel El Establo´s signature relaxation corner. Offering a menu of incredible wellness treatments ranging from hot stone massages to chocolate body wraps with a facial in between, it is time to relax on the mountaintop.
Community of Culture
Monteverde has a rich cultural heritage, with many of its residents being Quakers who settled in the area in the 1950s. Visitors can learn about the history and culture of the region by visiting local museums and interacting with the community. Monteverde is a small, close-knit community with a strong sense of environmental stewardship. The town is home to many conservation organizations, and visitors can learn about the local ecosystem and how to protect it.
Enjoy some Costa Rica culture at the hotel´s two restaurants which offer delicious menus inspired by Costa Rican and international cuisine. With the traditional Costa Rican breakfast with "Gallo Pinto", the hearty rice and beans dish that is the perfect way to begin your day in Monteverde at the Las Riendas Restaurant to the creative dishes using local ingredients at the Laggus Restaurant. Gastronomy is culture and Hotel El Establo will take you on a journey of flavors.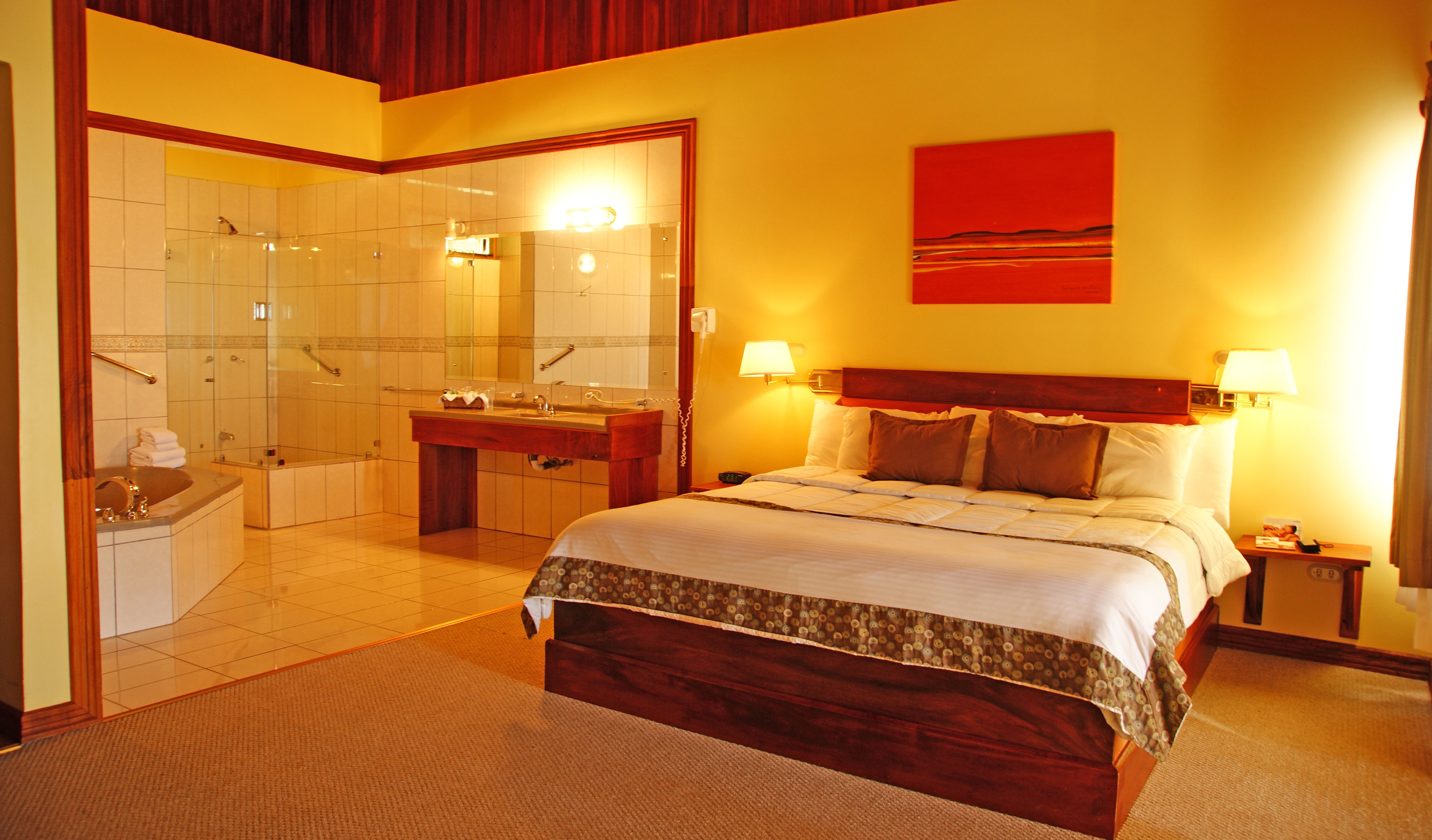 What type of rooms can you stay in at El Establo?
With over 150 rooms, Hotel El Establo is one of the largest hotels in the area, making it an ideal destination for families, groups, or couples.  All of which are tastefully decorated and equipped with modern amenities. The rooms are spacious and comfortable and boast private balconies with stunning views of the surrounding forests and valleys. Guests can choose from a variety of room types, each with its own unique features, including:
Deluxe Double Room:
Is a great room with two queen-sized beds and a private balcony to enjoy the sunsets over the Nicoya Gulf
Junior Suite
A perfect room for couples with a king-sized bed and private balcony. Sit back and enjoy the views with a delicious coffee.
Family Suite
A 2-story family-friendly suite for up to 5 people with a private balcony for additional space.
Honeymoon Suite
Look no further for the most romantic getaway suite in Monteverde that includes a jacuzzi and private balcony. Create new memories here.
Hotel El Establo is an ideal destination for travelers seeking luxury, comfort, and sustainability. Its beautiful setting, modern amenities, and commitment to environmental responsibility make it stand out among the many hotels in Monteverde.
Monteverde is a must-visit destination for anyone interested in nature, adventure, and culture. With its stunning cloud forest reserves, diverse wildlife, and range of activities, it is the perfect place to experience the beauty and wonder of Costa Rica. Whether you're traveling with friends, family, or solo, this stunning destination is sure to leave a lasting impression. Enchanting Hotels invites you to stay at Hotel El Establo Monteverde during your visit to this mountaintop where you can walk in the clouds. So why not start planning your trip today?