So, why does Costa Rica appear on so many of the "best places to visit" or the "must-visit destinations" lists? The reasons abound, but Enchanting Hotels and Enchanting Experiences has decided to give you their 5 reasons why Costa Rica tops the best place to visit lists time and time again.
It is just a plane ride away!
With a wide range of daily flights from around the globe, Costa Rica is just hours away from many North American hubs, including Miami, Atlanta, Houston, Dallas, New York, Toronto, and Los Angeles.   It also has direct flights to and from Europe and Latin America, so you are flying away from many possibilities coming to or going from beautiful Costa Rica.
Did you know it is faster to fly from New York to Costa Rica than to Los Angeles? With more than 1000 flights entering and leaving the country from its two modern international airports, Costa Rica is perfectly positioned in the middle of the American continent.
You choose whether you fly into or out of the Liberia International Airport in Guanacaste or to the Juan Santamaria International Airport in San Jose. Both are about 2-3 hours from the Arenal Volcano region, and our Enchanting Experience,  Volcano Travel can pick you up and bring you to this amazing part of the world.
Costa Rica is a small country also, so you are never far away from where you need to go.   The road systems are extensive and reach nearly all corners of the country, although it`s fun to get off the beaten track, too, sometimes!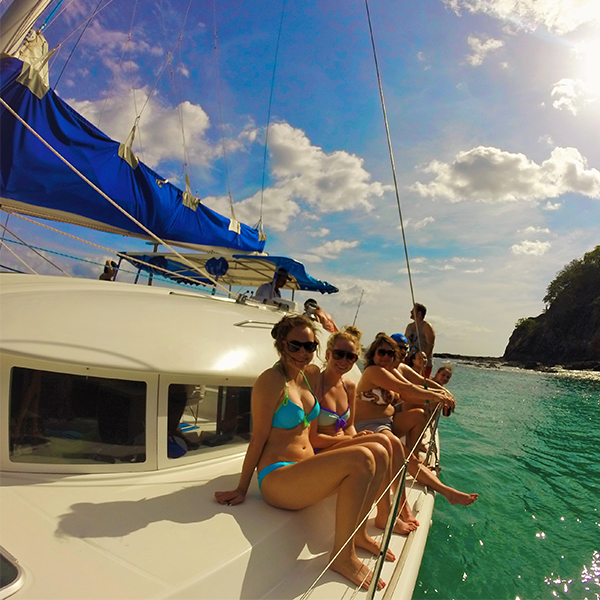 The place of endless summers!
One of the other reasons Costa Rica`s location is so wonderful is that it has great weather.   Not far north of the equator, Costa Rica has ideal warm weather, and the coastal areas have the perfect beach weather the whole year.
Cooler weather happens during the afternoon tropical bursts of rainfall that refresh and revive, making the rainforest greener and the blue ocean water shimmer.  That afternoon coffee is richer, too, while basking in the sunset from your terrace.
The wonderful year-round climate and a number of micro-climates are the results of the impressive forest-laden volcanic mountain ranges, the rich coastal lowlands, and the oceanic winds from the Pacific and the Atlantic.  Arenal Volcano sits on the Northern Lowlands that reach to the Caribbean Sea, so it is warm and green all year round!
These near-perfect conditions guarantee lots of wildlife and adventures that Costa Rica is famous for. It also means fresh produce in the form of fruits, vegetables, and meat sources is available anywhere and everywhere.   Don´t miss Volcano Travel´s Nocturnal Rainforest Experience for great rainforest wildlife watching!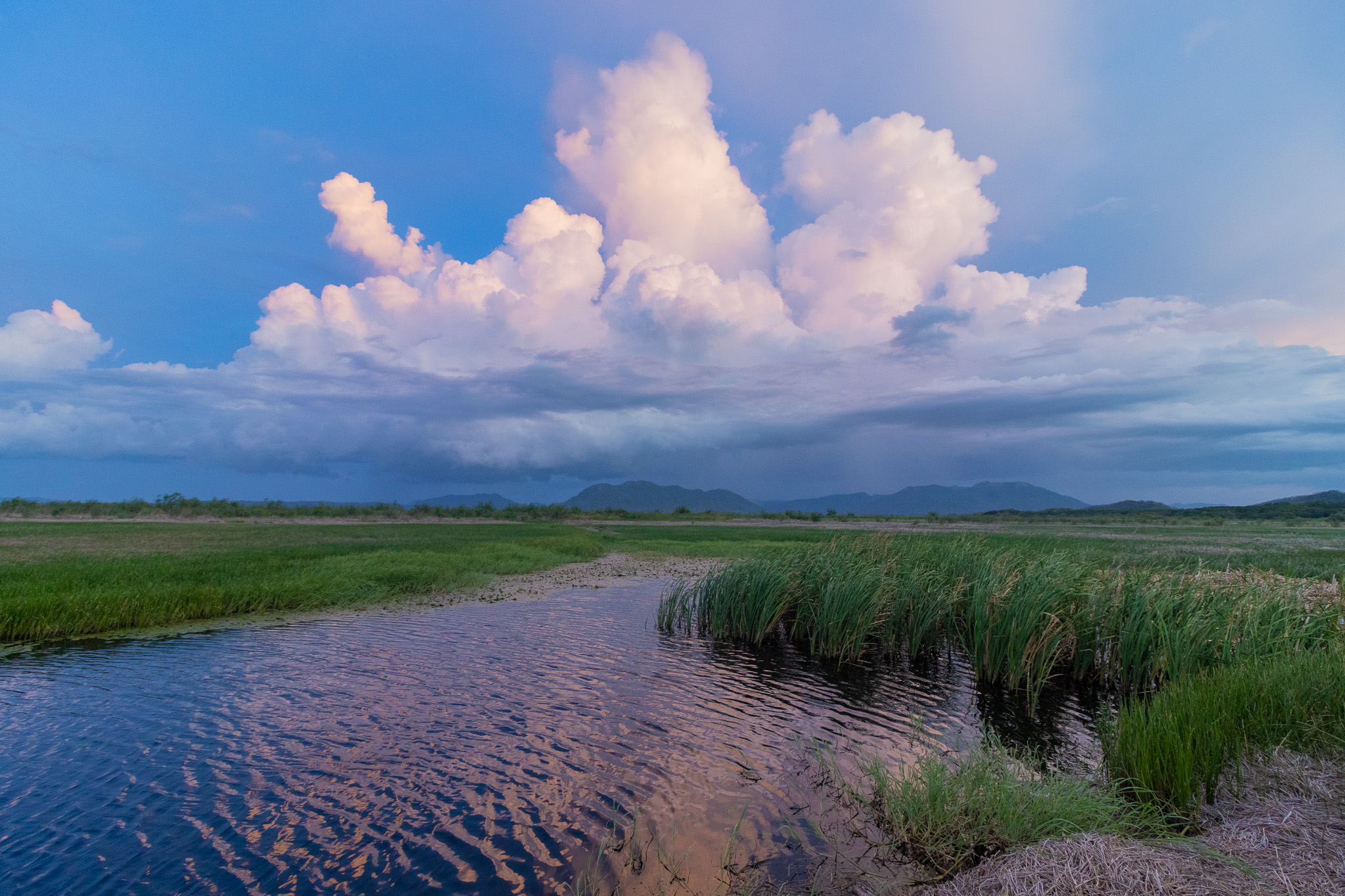 Nature´s back garden
Costa Rica has decided to lead the world when it comes to positive action in the safeguarding of wildlife.  An impressive 25% of the country is protected through the country`s national park system, which helps to protect the equally impressive biodiversity that calls Costa Rica home.
It may be small in size, but Costa Rica boasts nearly 4% of the world's biodiversity, and wherever you are, you will see and feel its presence.   Embrace activities that can be close to nature experiences, so you are prepared to admire the sleepy sloths, the cheeky monkeys, the dancing dolphins, and the beautifully loud scarlet macaws announcing their arrival.
What makes the fact that Costa Rica is full of wildlife even better is that you will have national parks and verdant rainforests, pristine rivers, and long stretches of beach just minutes away from wherever you may be.   All this nature means you will always be just steps away from great adventures and beautiful scenery.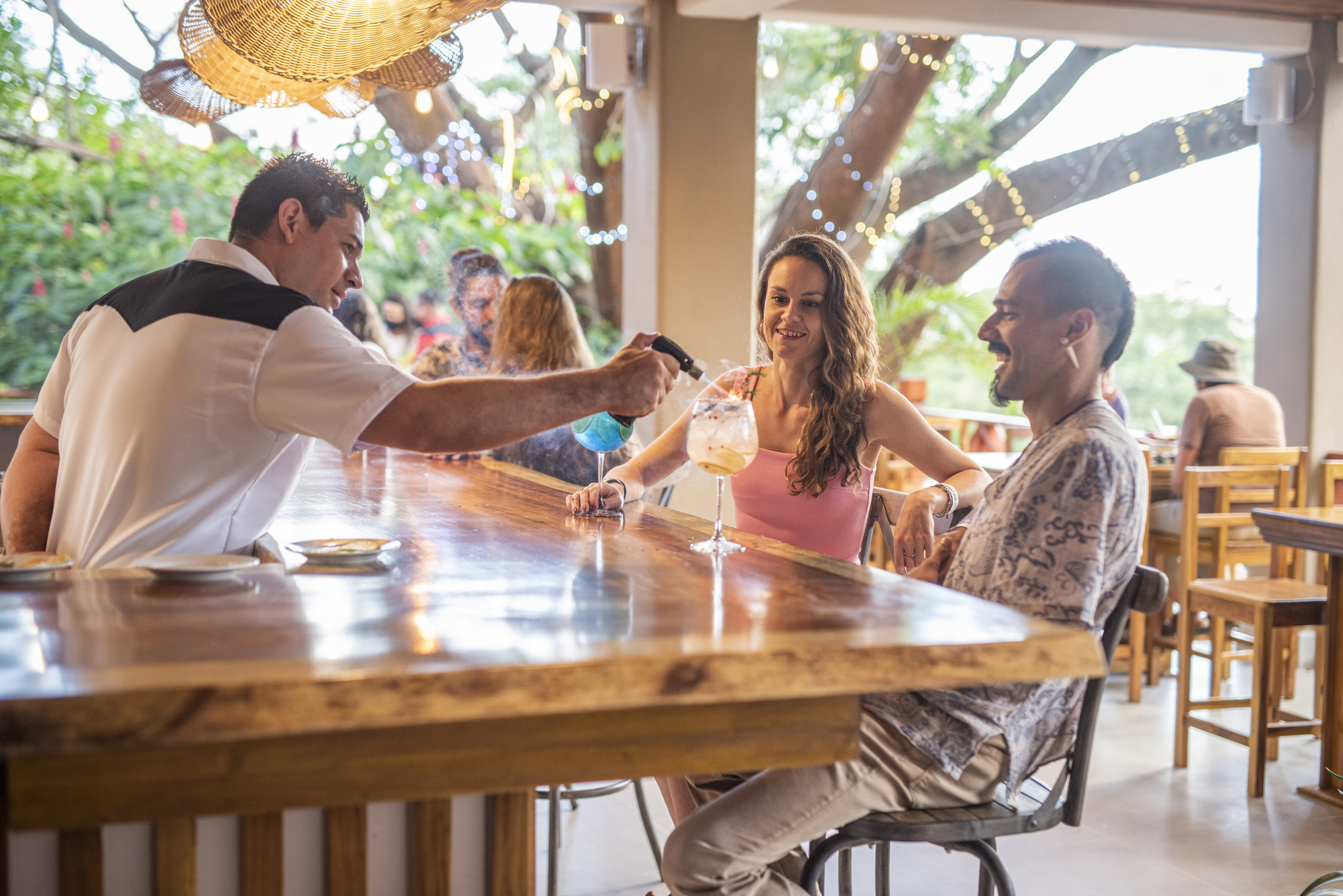 The Food is Fresh and Fabulous!
Come to Costa Rica for some fantastic food.  The culinary revolution has begun all around Costa Rica, whether you are at Jaco Beach, Santa Teresa Beach, Arenal, San Jose, or Corcovado.
Cooking has always been special and the pride of many a Costa Rican, and with fresh fruits and vegetables all day, every day, thanks to the fantastic weather, food is hearty and feels very homemade.
Thanks to a new generation of innovative and creative chefs, you will now find twists and variations on a theme using those fresh ingredients and local produce and converting them into amazing new culinary experiences.   The fusion of local and international flavors with the originality and curiosity of these great innovators is putting Costa Rica on the foodie's map.
This period of experimentation in the kitchen is part of an artistic and cultural evolution that the country is undergoing, so come prepared for some great new spaces for expression, whether it is in the great little eateries, bars, cafes, and restaurants in all corners of the country, festivals, urban art, or galleries.
Over the years, some great tour companies have popped up to show visitors and locals the ins and outs of this cultural and artistic revolution.  Volcano Travel has a great tour in the Arenal area that will take you to explore the world of three of Costa Rica´s most important ingredients, coffee, sugar cane, and cacao! See how these delicious flavors play such an essential role in dishes.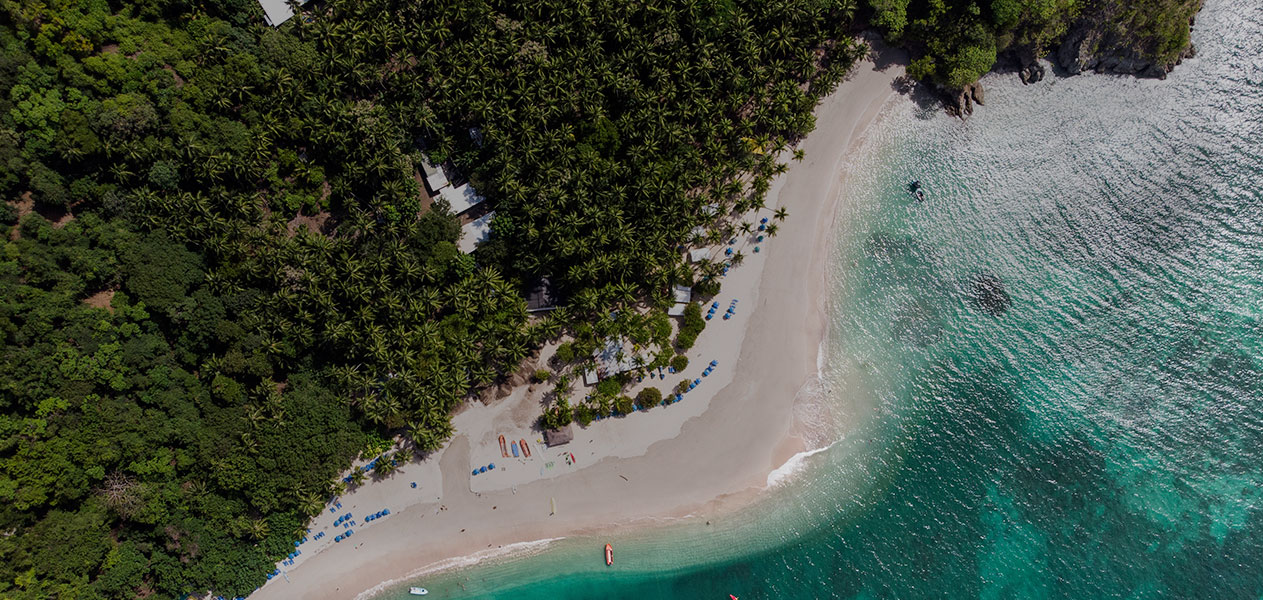 The best beaches!
According to our sources, let`s say that Costa Rica has over 300 beaches to choose from, and many of them are literally deserted and can`t be accessed by car. This is an adventure, the Costa Rican way, and what a way!
The Pacific Ocean borders Costa Rica on one side and the Caribbean Sea on the other, which translates to hundreds of miles of sand, waves, and palm trees.   Each coast is very different from the other, but you can get from one on the same day, so there are no excuses to cross the mountains to get to the other side.
On the northern Pacific coast and along the Nicoya Peninsula, the beaches are white-sanded, and you will find lots of places to stay and things to do.  Some of the most popular beach towns that are worth checking out are Santa Teresa, Tamarindo, Conchal, and Nosara.   This is great for surfers, too, so bring your board!
Along the Pacific Coast that meets the Panama border, life is slower and greener than in the north but is just as beautiful.   This is where green is the color of choice and where wildlife thrives.   This is a surfing paradise with Dominical, Pavones, and Hermosa standing out as the big names.  It is also home to the famous Jaco Beach and Manuel Antonio, favorites to stay at with great hotels and nightlife!
On the Caribbean side of the country, this is where fantastic flavors and rhythms mix with the spectacular, rainforest-bordered beaches that will take your breath away.  Puerto Viejo and Cahuita are popular beach destinations.  Prepare yourself for some Afro-Caribbean-influenced gastronomy, music, language, and vibe while lounging on the beautiful beaches.
So, when are you coming to the best place on earth for the holidays!!?? Let us know, as Volcano Travel can take you there!