Costa Rica is a land of plenty! When we are mapping out how we will fill our days during our time in Costa Rica, the possibilities are sometimes overwhelming. The same dilemma occurs when we are visiting Guanacaste. What are the best tours to do in Guanacaste? What are the must-do experiences in Costa Rica? Lazy Lizard Sailing, a valued member of the Enchanted Experiences group of unique activities that bring you the best of Costa Rica, is on the best and must-do lists. So, when considering a fabulous catamaran tour along the stunning Guanacaste coast, here are some reviews about the Lazy Lizard Sailing Experience. This way, you will have no doubts about including it in your "must-do" list.
The best part of our trip!
This was one of the most memorable experiences of our trip. While there were a lot of people on our boat, the boat was huge, and we never felt crowded. The drinks and attention from the staff was incredible. And the good they provided was delicious! Highly recommend this tour. My family had the most amazing time.
Lazy Lizard Sailing Experiences begin and end at the world-renowned Flamingo Beach. This beautiful, white-sand beach is just north of Tamarindo and Playa Conchal and is now home to the Marina Flamingo, Costa Rica´s newest state-of-the-art marina and village. So where better than here to hop onto the Lazy Lizard Catamaran and explore the Guanacaste coastline with its blue waters, secluded inlets, and diverse wildlife?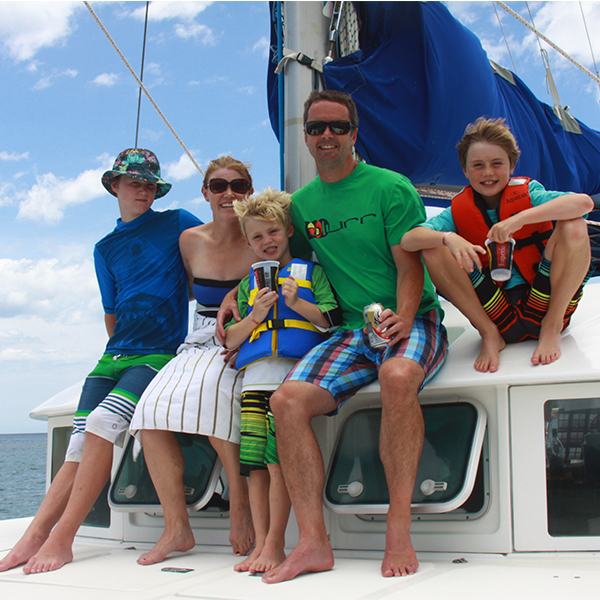 A tour for all ages!
When deciding what to fill your vacation days, a big question is whether they are age appropriate for those traveling with you. The excellent news with Lazy Lizard Sailing! It is for all ages, bringing children, teenagers, adults, and golden agers aboard.
Great catamaran tour. Drinks were always flowing for the adults. Tacos were delicious. And the kids had a great time as well. 
"…we had an incredible few hours on the water. Hosts were attentive and fun. Music was good. Food was good. Sunset had to be seen to be believed. So many great pictures. A must-do with a great company. Very professional. We were 3 couples in our 50s but really enjoyed being on the boat with two families with teenagers and a pair of newlyweds. Very fun evening!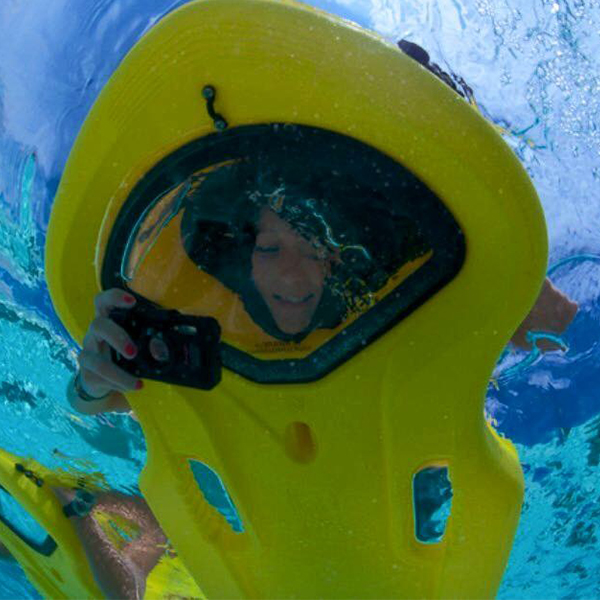 So, now I have my multi-aged group of fellow travelers onboard. The next thing is what they can do during the tour. The good news is that there is lots to do during the four-hour tour, whether in the morning or the afternoon.
Snorkeling, swimming, kayaking, lounging, wildlife, and marine life spotting, and just taking in the views are just some of the activities you can enjoy on and off the luxury catamaran. Add some delicious drinks and tasty dining to the mix, and the tour becomes perfect!
A fabulous experience on Christmas Day. The three staff members (Erick, Luis, and Josue) looked after us very well – drinks offered continuously. Took us to a calmer spot to snorkel/swim. Lots of safety talks and all equipment provided. Food was incredible (tacos, salad, very tasty dressings) and cocktails were flowing. All in all, a magical Christmas with added Costa Rican sunset.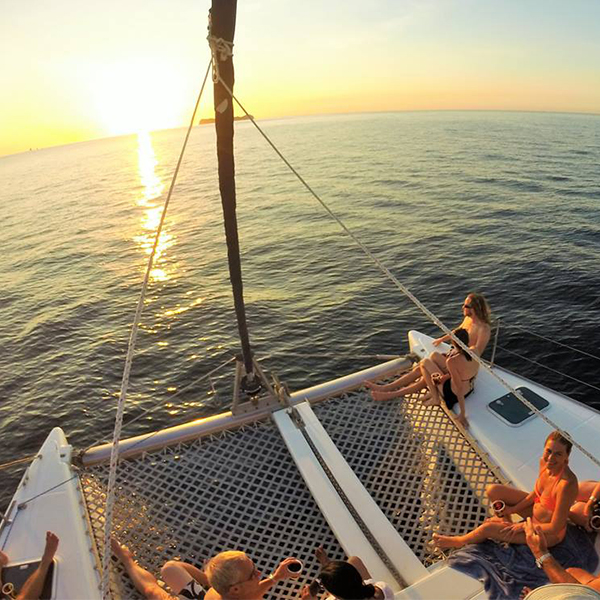 Different Cruises to Choose From
Lazy Lizard Sailing has three tours to choose from depending on your schedule, if you are a morning person or not, if you have a big group wanting to spend some quality time together or if you are a sunset lover. They are filled with fun activities, delicious dining, and drinks and are attended by the friendly, hospitable Lazy Lizard Onboard Crew. The "on land" crew does a great job organizing your private tour on the water.
This was our second time booking Lazy Lizard, and they didn't disappoint. Because of COVID, we decided to go with the private sunset cruise for our group (although we did have a good time the last time as well). Since there were 10 of us, we felt that the price was very reasonable. We had a beautiful day, and the staff was excellent – professional, fun, and attentive. Our cruise included drinks and snacks like tacos and taquitos. They were also very easy to communicate with to arrange our booking. We would absolutely book again the next time we're back.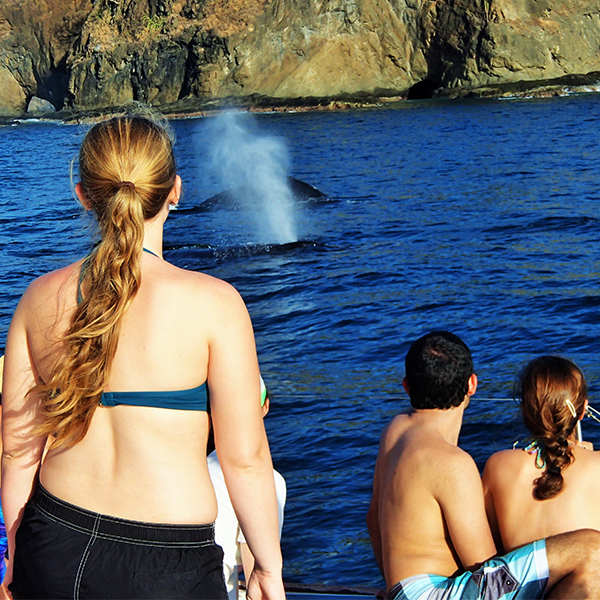 Marine life galore!
Costa Rica is home to nearly 5% of the world´s biodiversity, so while sailing along the Guanacaste coast, chances are very high that you will see lots of birds, fish, dolphins, and even humpback whales. They migrate to Costa Rican waters to breed, give birth, and nurture their calves. You may even spot a sea turtle.
Incredible, friendly service. We were picked up and dropped off at our hotel. For the sunset cruise, they take you on a little boat to the catamaran. They kept the drinks flowing and took their time getting out to the cove — even stopped so everyone could check out a sea turtle. During the guided snorkeling tour, we saw blue and yellow fish. On the sunset ride back, we saw dolphins, and they served tacos for dinner. It was an absolutely beautiful and worthwhile experience.
So, the Lazy Lizard catamaran sailors have spoken. This a best-to-do tour while visiting Guanacaste and Costa Rica. Enjoy a different perspective on what the Golden Coast of Costa Rica is all about with its white sand beaches, rocky headlands, secluded inlets, diverse marine life, and the fabulous Lazy Lizard hospitality. See you on the water!