Costa Rica is a destination for nature lovers, beach hoppers, and forest bathers who come to this little Central American country to enjoy its colors, flavors, and unique destinations. But, in the knowledgeable and professional hands of Volcano Travel and Enchanting Experiences Collection member, your travels around Costa Rica are even better. Based out of the Arenal Volcano area, Volcano Travel can visit many places, including national parks and protected areas. So, let´s begin our travels and visit 3 National Parks from Arenal Volcano in beautiful Costa Rica!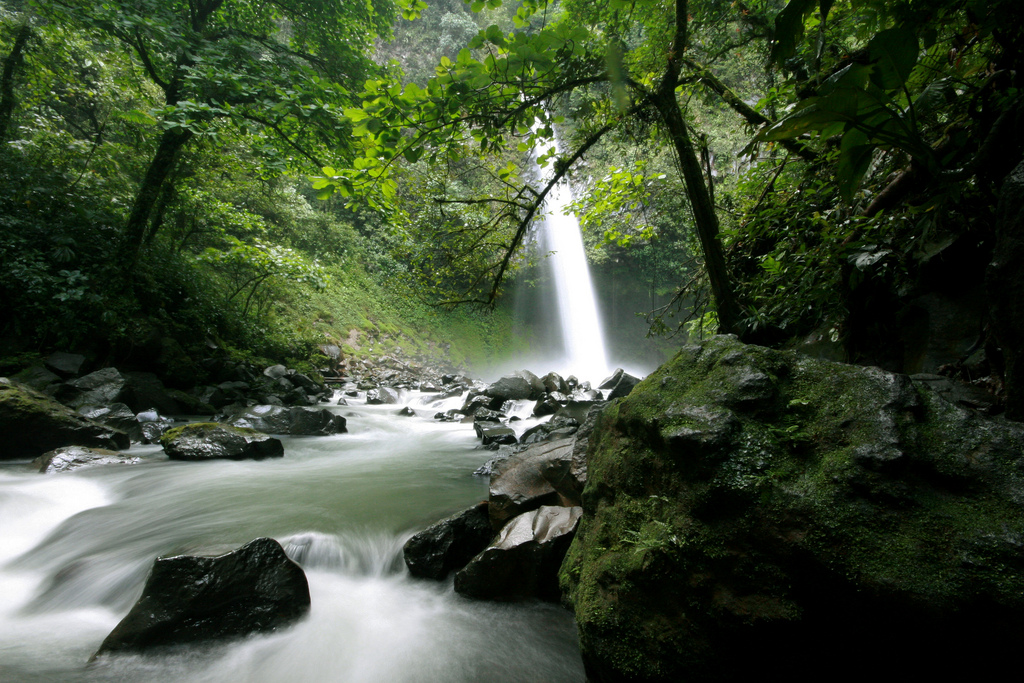 The Arenal Volcano sits on what is called the Northern Lowlands. This vast stretch of rich agricultural land intermingled with winding rivers, rainforests, bustling towns, and protected areas is dynamic and diverse. It offers its visitors a different perspective of Costa Rican rural living and its unique beauty. Volcano Travel has its base here and is our expert when it comes to experiences and transportation!
So, whether you fly into the Juan Santamaria International Airport in the Central Valley or the Guanacaste International Airport in Liberia, Guanacaste, the Northern Lowlands Region, is a few hours away.   This means a visit can be combined with many other attractions during your stay in beautiful Costa Rica, and it will be a fantastic contrast to the beaches and the mountains.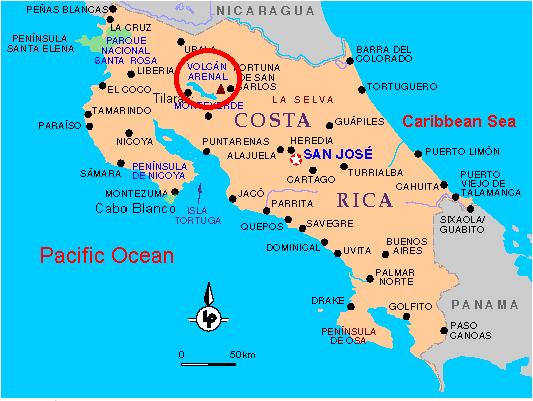 Where is the Costa Rican Northern Lowlands.?
This understated region is bordered by Guanacaste and Central Valley Volcanic Mountain ranges and extends up to the border with Nicaragua and the northern Caribbean coastline.   These extensive plains are cut by several impressive rivers that maintain the wetlands and agricultural activity as they make their way north into the San Juan River and the sea.
This is the land of the swamps, seasonal lakes, wetlands, and water canals that are magnets for wildlife, birds, and postcard landscapes. It is also home to several significant natural reserves and protected lands that ensure a safe place of stay for migratory birds and other species. It also means that wildlife lovers can visit this area and bask in its beauty and biodiversity.
True to Costa Rica's conservation philosophy, the Northern Lowlands is dotted with important national parks, nature reserves, and protected areas that provide critical resting grounds and habitats for the rich diversity of wildlife and birds that fill the treetop canopies, vast blue skies, waterways, and forest floors. During our journey around the Northern Lowlands, let's explore three lesser-known national parks.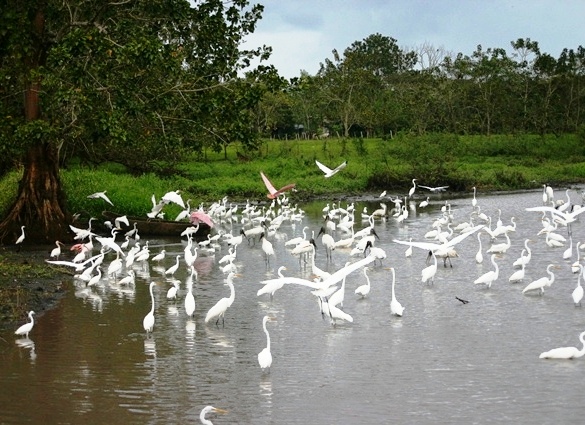 What National Parks can I visit?
National Parks and protected areas cover nearly 25% of Costa Rica's land territory, which is pretty impressive. So, wherever your travels take you, there will be a protected piece of land nearby, so take your pick!
The Northern Lowlands has its share of visit-worthy national parks and nature reserves that vary in highlights.
Caño Negro National Wildlife Refuge
One of Costa Rica's best-hidden treasures is located in the far northern section of these beautiful lowlands. These wetlands are the perfect place for bird and wildlife observation in the serenity of a boat ride that will take you through marshes, lagoons seasonal lakes offering front-row seats.
It is also a Ramsar world-protected area, so while off the beaten track, it is well worth the visit up north.   This is where you will see several rare plants, birds, and animal species. Caño Negro Wetlands is considered among the best wetlands in the world. It is a favorite spot along the migratory route for birds from the north, so prepare for some serious birds and wildlife in general.
If you like the sound of this nature adventure, you can do a day trip using the services of Volcano Travel. Its modern fleet of vehicles, seasoned drivers, and guides will get you to this special place. It is a two-hour drive, so sit back and enjoy the trip.
Juan Castro Blanco National Park
This lesser-known National Park, also called the Park of Waters, extends from 400m up to 2267 meters (1312 to 7438ft), meaning visitors experience rainforests at different elevations. This beautiful park is also home to the origins of several important rivers, thus its other name.
The Juan Castro Blanco National Park is a birdwatcher's paradise and is the location of three extinct volcanoes too! The park sits on slopes covered in rainforest and cloud forests too. It is just an hour and a half from La Fortuna, and the drive will take you through farmland, small towns, and beautiful Northern Lowlands scenery.
Once at the park with binoculars in tow, come prepared to spot up to 233 resident bird species and 57 mammals, including monkeys and quetzals, to whet your wildlife-loving appetite along the three trails available for hiking. Of course, the beautiful blue lagoon is also photography worthy.
Children's Eternal Rainforest
The Children's Eternal Rainforest is Costa Rica's largest private reserve. A nonprofit conservation organization runs it to ensure a haven for migrant birds, frogs, reptiles, and mammals galore. This diverse protected area extends from the Monteverde mountaintop to the Northern Lowlands and can be visited from the Arenal Volcano.
You can reach two stations from the Costa Rican Northern Lowlands to explore pockets of this 22,600-hectare protected area that is home to 2% of the world's orchids, 3% of its butterflies, and close to 5% of its birds! This is a wildlife lover's paradise. So hop into a 4×4 and visit this national treasure chest of nature.
The Pocosol Station is about an hour from La Fortuna and has 10km of trails through the primary and secondary rainforest. It has a lake, a waterfall, and even boiling mud pits. This is an off-the-beaten-track place to visit, but you will immerse yourself in nature and all its beauty.
The Northern Lowlands of Costa Rica are vast and diverse in what it offers to travelers and explorers. The mixture of landscapes is a welcoming surprise and a nature lover paradise.   Volcano Travel can take you to these national parks and protected areas and many other beautiful places in the Northern Lowlands of Costa Rica. See you soon!