One of Costa Rica´s favorite yearly visitors that make their way from the cold poles to the warm, calm waters of the tropics, are arriving and it is an exciting time to be here to see them.  Whale Watching Season in Costa Rica has arrived.  Where to see them is the question.  Let´s see the best whale watching spots to see these beautiful giants of the ocean and understand why they come here every year.
These gentle giants of the sea travel long distances to reach the warm tropical waters and just as so many of us, they love Costa Rica.   They make their journey for two very good reasons too. Let´s call it a circle of life type of deal.  Their visit begins in July, peaks in September and they set off again in October. This means that you have a few months to enjoy their presence, their antics, and just the sheer joy of seeing nature up close in such a momentous way.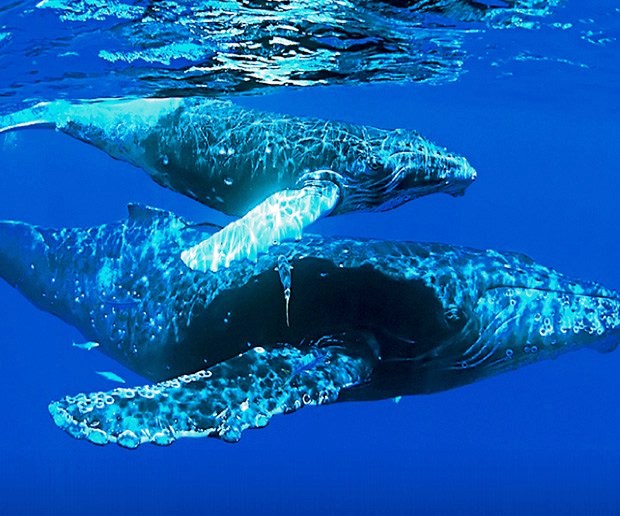 So, why do they come?
These global trotters spend part of the year in the cold waters of Antarctica or the Arctic during the warmer summer months where food sources are greater.  Once the real polar cold sets in and the food is scarce, they begin their migration to the warmer waters to mate and to give birth.  Circle of life, right?
During their migration up along the South American western coastline, they eat very little and live off their reserves from all the good fishing and eating they did while in the cold food-rich waters.
Did you know that these beautiful animals can travel at speeds of about 5 miles per hour? But, during their travels, average about 1 mile per hour as they rest and socialize with the other travel companions.
Which whales can I watch in Costa Rica?
The whales that come to Costa Rica between July and October are the Antarctica-based Humpback whales and they are a sight to see.   According to National Geographic, these incredibly impressive mammals grow on an average between 48 to 62 feet long and weigh a modest 40 tons!  They are big but so very graceful in the water.
During your whale-watching expedition, you will see them moving along just at the water level raising their pectoral fins and flapping them around, sometimes breaching where they propel themselves out of the water and of course show their famous tail fin.  Mothers are extremely overprotective of their young calves so wherever you see a baby, their mamma won´t be far away.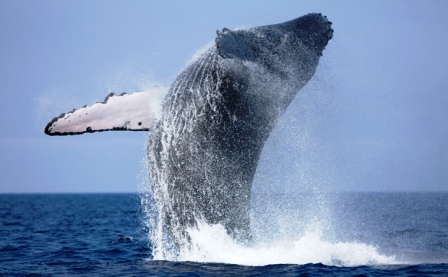 Why do they give birth in the tropics?
These powerful animals travel to the warmer waters of the tropics to give birth to their calves for a couple of reasons as the water is warmer and the food is more plenty.  While calves, when born, weighing in at an impressive size, their blubber quantities would not make the crunch in the cold waters of the poles.  During their time in the tropics, the calves can fatten up enough to then face the colder temperatures later on.
The warmer water during their stay also is where there is plenty to feed upon. Lots of krill, plankton, and small fish along the coastline means that there is enough food to share around and give the calves the well-needed nutrients they need to be prepared to face the long journey back to their "winter" home and survive while there.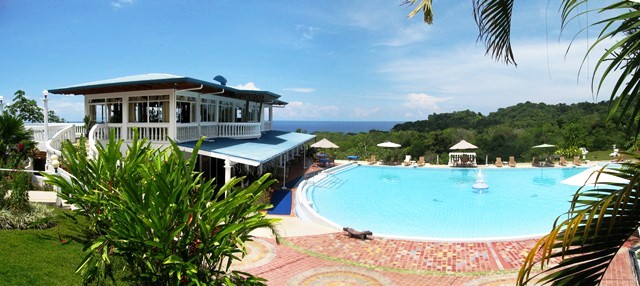 Where can I best see them?
It is only fitting that the two best places in Costa Rica to see humpback whales are called Whale Bay or Bahía de Ballena and Sweet Gulf or Golf Dulce.  Not only does Bahía Ballena have a sandbank and rock formation in the form of a whale during low tide, both best places also have an Enchanting Hotel Collection to stay at while you visit the areas.
Bahia Ballena is part of the Marino Ballena National Park guaranteeing the protection and conservation of these yearly visitors and the amazing amount of flora and fauna in the area.  Come prepared to see playful dolphins, birdlife galore and you may even see a turtle or two laying their eggs.  It is no wonder that the humpback whales decided to make this area their nursery.
Further down the Costa Rican Pacific Ocean coast and around the Osa Peninsula, the humpback whales have found another sanctuary, the Golfo Dulce.  This calm and protected body of water provides the perfect conditions for humpback whales to come and give birth to their young.  It is also ideal to teach them the tricks of being a whale.  Mothers show their calves how to swim, breathe, breach, communicate (yes, they even sing!) and survival tactics as it is not easy being a small whale.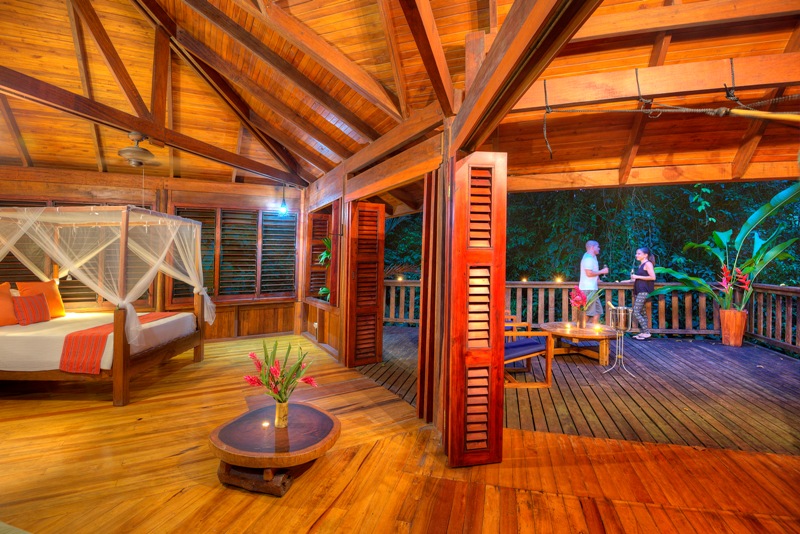 Where to stay when you go whale watching?
Enchanting Hotels is a collection of luxury, boutique hotels located in the best places in Costa Rica.   Each hotel has a unique way of making your stay unforgettable and all of them guarantee an eco-luxury, close-to-nature experience, which Costa Rica does so best.
Perched upon the coastline mountainside that sweeps down into the ocean, you will find Cristal Ballena Boutique Hotel & Spa.  Overlooking the Marina Ballena National Park and its signature whales' tail, this white-washed, well-appointed hotel sits between the panoramic views of the Pacific Ocean and the rainforest-laden mountainsides.
When not by relaxing by the pool, rejuvenating at the Spa, resting in your spacious suite, or out on an adventure, just taking in the view and the sunsets will make your stay memorable.  Cristal Ballena can organize a Whale Watching Tour for you so no need to worry about this incredible experience on the ocean.
Nestled into the rainforest shoreline of the Golfo Dulce, you will find Nicuesa Rainforest Lodge.  Surrounded by the Piedras Blancas National Park, Nicuesa is a "jungle-chic" experience where nature rules.
The Golfo Dulce is Nicuesa´s front garden and tours include whale watching during the season among a variety of other tours including kayaking, hiking tours, fishing, among others.   This means that the whales come to stay literally in Nicuesa´s front garden so come prepared for some amazing views of these playful and sociable giants of the oceans.
Fun Fact: The Golfo Dulce is the only place on the earth where humpbacks from both the Antarctic and the Arctic come to breed and give birth.  They know the right place to come and stay for a while!
So, come and see for yourself this unforgettable experience. See the humpback´s up close while staying in the best hotels on the Pacific coast of Costa Rica.  See you soon!