For different reasons, some destinations reach fame over others. They are beautiful, interesting, exciting and development occurs accordingly.  This is part of growing up and being the popular "tourist destination" kid on the block and in Costa Rica, there are many stand out places that are bucket list definites.  Others remain just under the radar but are beauties all the same. Here are 5 under the radar Costa Rican dream vacation destinations that may live in the shadow of it´s a more popular neighbor but are worthy of being on your list too!
One of the many reasons that Costa Rica is such a popular place to visit is that there are many amazing places to visit, the popular ones and the not so well known ones and this is where your travels to Costa Rica get even more exciting.   When the freedom to travel returns to being a part of our lives, these places that are just off the main tourist tracks fit perfectly into a soft landing dream vacation!
1. Playa Carrillo
The historic small city of Nicoya is in the province of Guanacaste and it is the gateway to a number of beautiful, light-colored sand beaches that are real treasures.  This part of the Nicoya Peninsula is less developed than it´s northern neighbors including Tamarindo and Playas del Coco but that is part of its charm.
Better known beaches including Samara, Nosara, Ostional, and Punta Islita are popular, and their fame is well deserved.  Beautiful beaches, great restaurants, a vibrant ex-pat community, organic supermarkets, and unique shopping possibilities are all part of their vibe and attractiveness.
Just south of Samara, you will find the spectacular Carrillo Beach or as we say in Spanish Playa Carrillo and this is love at first sight!  A wide stretch of white that is bordered by shady palm tree greets you and contrasts the most beautiful, lake-like water that is refreshing and inviting.
With little to no development along the beach except for the beach lounge rental guy, you will see at a distance the impressive Nammbu Bungalows that sit on the far headlands overlooking Playa Carrillo. It is as if, the whole beach is Nammbu´s with their privileged position perched on the headland that offers spectacular views of this coastal gem below and out into the Pacific Ocean beyond.   This is a true dream destination!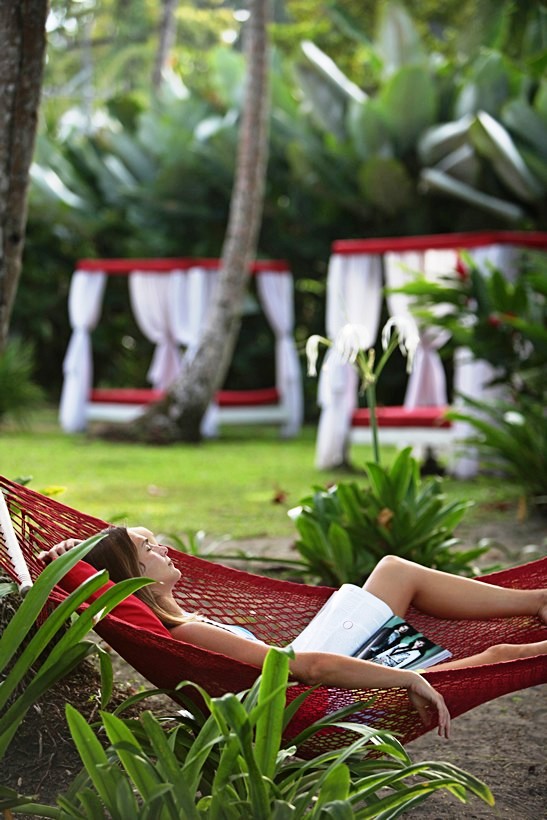 2. Playa Cocles
Playa Cocles sits just south of the popular seaside town of Puerto Viejo sways to the Caribbean vibe and richness in its colors, flavors, and sounds.   This unique town is renowned for it´s laid back ambiance where surfing and bikes are the main forms of transport.
Puerto Viejo is on the far southern corner of the Caribbean Coast of Costa Rica and offers visitors a contrast to the rest of the country.  This part of the world runs on a different frequency to the rest and is a favorite for those searching for a different Costa Rican experience with a touch of "under the radar" to it.
This laid-back region may be small, but it is big on Afro-Caribbean spicy flavors, colorful languages, and a melting-pot of nationalities that add a vibrancy to the lush rainforest, and beautiful beaches.
You could well just pass through Playa Cocles without realizing it but make sure that doesn´t happen.  This is the epitome of a tropical beach where the verdant tree branches dip into the crystal-clear water below.  And this beach is where you will find Le Cameleon Hotel which is as beautiful as the beach it sits on.
With an expert eye on details, this boutique eco-luxury hotel plays with the colors, flavors, and textures of the Caribbean to offer an amazing stay.  It also has the groovy Noa Beach Club with a world-class restaurant that specializes in raw food.  This is a wellness-focused experience and the perfect partner for Playa Cocles.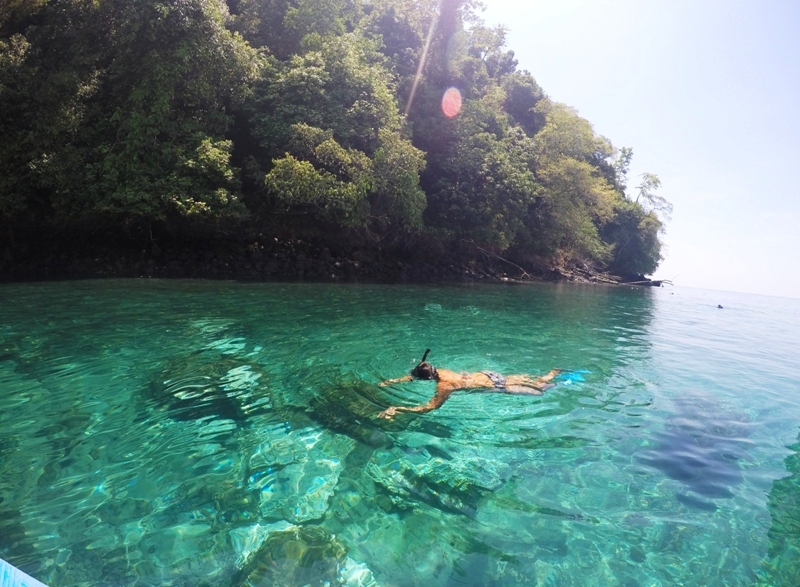 3. Piedras Blancas National Park
When we think about the southern Pacific Coast of Costa Rica, Corcovado automatically comes to mind and its brand equity is well deserved. This is one of the most bio-rich regions of the world and a nature lover dream place to visit.   The opportunity to walk through the dense, wildlife bursting rainforest is an unrivaled experience and, on many a traveler's bucket list.
The Osa Peninsula region goes beyond Corcovado National Park and just across the Golfo Dulce, you will find another bio-rich national park called Piedras Blancas which was previously part of it´s more famous neighbor.  This means there are more trails to explore and more scarlet macaws, toucans, wild cats, monkeys to spot.  And here is the even better news.
This beautiful protected area surrounds one of Costa Rica´s best eco-lodges so when you stay at Nicuesa Rainforest Lodge, you are literally just steps away from it. You can even hop into a kayak and reach it from the water too!
When you are, the sense of being at one with nature makes it a true dream destination.
Nicuesa Rainforest Lodge is where you are immersed in the rainforest with spectacular views of the Golfo Dulce. Did you know it is only accessible by boat? It is also where you will be part of it´s sustainable and conservation practices which make your stay all the more worthwhile.  It is also fantastic for some adventure activities!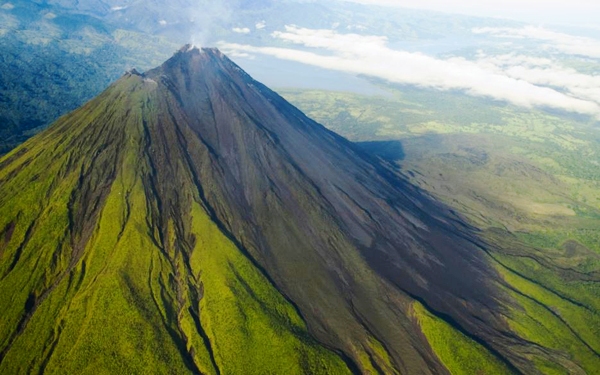 4. Muelle, San Carlos
Arenal Volcano is not only one of Costa Rica´s most well recognized and loved landmarks, but it is also the adventure capital of the world according to Trip Advisor and they know about these things!  Our sleepy giant overlooks the small town of La Fortuna and is surrounded by lots of activities and hotels.
Arenal is a favorite destination for locals and international travelers alike thanks to its artistic landscapes, natural hot springs, adrenaline-rush close to nature adventures, and the local indigenous culture and traditions.  This is a really fabulous place to visit!
The lesser-known town of Muelle de San Carlos is about 15-20 minutes from the more famed La Fortuna which means you will feel that much closer to the real, rural Costa Rica and it´s a simple yet genuine beauty.
At Muelle de San Carlos, you will find the beautiful Tilajari Resort that offers it´s guests the opportunity to be close to all the adventure and fun of Arenal, yet away from the tourist rush with all the comforts you would want from a hotel.  A great pool, tennis courts, restaurant, and generously sized suites all together mean you can enjoy the hotel and beyond its tropical gardens as well.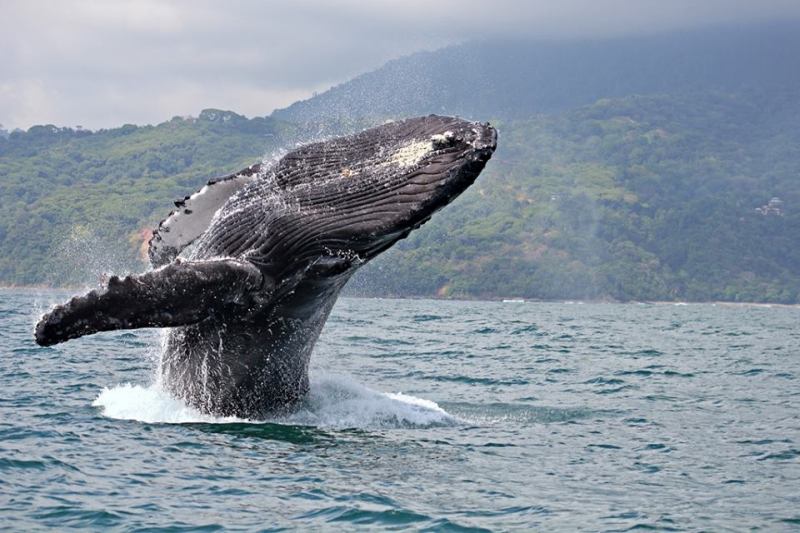 5. Marina Ballena
One of Costa Rica´s most popular beach destinations is Manuel Antonio.  It´s a great national park that sits at the tip of the peninsula and is one of the most visited protected areas in the country.  This great tourist destination offers lots of hotels and restaurants that deck the winding road that takes you down to the fantastic beaches.  They offer great ocean views, and some are quite iconic including a restaurant and hotel in an airplane!
If you ignore the turnoff to Manuel Antonio and continue down the scenic coastal road that is bordered by lush mountains, you will arrive at Marina Ballena National Park.  This is where the humpback whales come to have their young in what is a nursery for these gentle marine giants.   An experience like no other!
Perched on the mountainside overlooking the sparkling blue ocean you will find the beautiful Cristal Ballena Hotel.  This prize location guarantees spectacular sunsets and the serenity you wouldn´t find necessarily in the buzz of Manuel Antonio.  Development is in the way of small boutique hotels dotted along the long stretch of coastline, many hidden into the rainforest laden mountainsides. Tourism is done differently in this part of Costa Rica.
One of the standout characteristics of the Enchanting Hotels of Costa Rica is that they are in beautiful places that are just off the main tourist drag. This means that while your stay will be memorable, there will be just that more of a connection to nature, where you can enjoy the beauty of the property to the fullest without distractions.  After months of isolation, this connection will be treasured and appreciated even more.  So, come to visit the "under the radar" destinations of Costa Rica. You will love it!