Well, tourism in Costa Rica continues to make an impressive comeback in true Costa Rican form.  Lots of great things are happening that will help keep things moving forward for this beautiful little country that is becoming more and more present on travelers´ bucket lists of must-go-visit destinations. So, let´s see what´s new in the land of Pura Vida: 5 Top Stories to tell that will motivate you, even more, to hop on the plane and reserve your stay at the Enchanting Hotels Collection.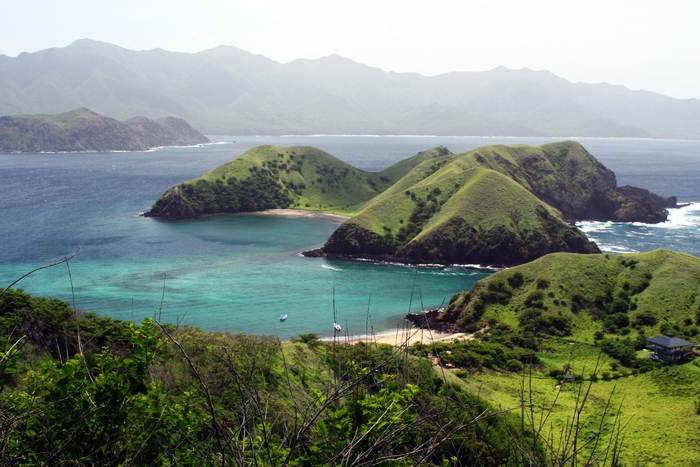 1.Guanacaste Airport: New Name
Costa Rica has two international airports that receive and send off lots of flights every day.  All the major North American and European airlines have daily and weekly flights from their main hubs so getting here is easy.  Most US hubs including Miami, Dallas, Houston, Los Angeles, New York among others are only a short flight away so you may well be sitting watching the sunset with a drink at your hotel the same day you left home.
Up until a few weeks ago, the airport located in the northern province of Guanacaste had been called commonly the Liberia International Airport as it is close to the province´s capital city of Liberia.  It is now officially called the Guanacaste International Airport which makes lots of sense.  Take note that its three-letter airport code remains the same (LIR) so no need to worry about learning a new one.
Check out three of the Enchanting Hotels while in Guanacaste.  Bosque del Mar Hotel is just 20 minutes away from the Guanacaste International Airport on Playa Hermosa or Beautiful Beach.  A bit further down the coast, you can catch the beautiful sunsets at Nammbu Beachfront Bungalows on picture-perfect Playa Carrillo or travel up into volcano country and enjoy an eco-adventure stay at Hacienda Guachipelin.
2.Digital Nomad Law comes into effect
This "hot off the press" announcement is the digital nomads can now "set up office" in Costa Rica on the beach, on the slopes of a volcano, up in the mountains, or in a rainforest!   The new law sets up an ideal legal framework for digital nomads so welcome!
Here are some of the benefits:
Grants non-resident immigration status to the beneficiaries.
Visitors, with an income greater than $ 3,000 per month, may stay for up to one year in Costa Rica with a visa.  It can be extended for an additional year if necessary.
Those traveling with family members must show an income of at least $ 5,000.
The importation of a basic personal computer, information technology, telecommunications gear, or similar equipment necessary to carry out duties or provide services, will be exempt from customs duties.
A driver's license granted and valid in the beneficiary's country of origin will be valid for driving in Costa Rica.
This is great news for professionals with the freedom to work from anywhere in the world. Costa Rica not only is a short plane ride away from most of the major USA cities, it also is in the same time zone as north and south America so no need to wake up in the middle of the night for morning or afternoon meetings either!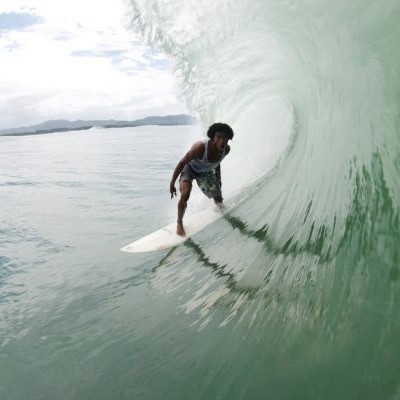 3.Vogue vouches for Costa Rican surf hotspots
In its travel section, Vogue visited Costa Rica and checked out the surf hotspots and they were all a hit! With a great review of where to surf and what the waves are like, the travel writer put surfing in Costa Rica into great perspective and summed it up with:
"Because of Costa Rica's central location in the Americas, it benefits from both South and North Pacific swells, resulting in year-round access to perfect waves at dozens of breaks along its coastline."
A big shout out to two Costa Rican surfers who represented this little surfing mecca in the recent Tokyo Olympics and did themselves and Costa Rica very proud.  Brisa Hennessy who reached the quarter-finals and Leilani McGonagle.  Surfing is very popular among women here and there are lots of world-class surfing camps and lessons on both coasts.  There is a wave or a break for beginners and professionals so come and try it for yourself!
4.New flights to Costa Rica
When airlines begin to fly into a destination or an airline that already flies into the destination adds more flights, it is a sign that something good is happening there! Welcome to Costa Rica where there are lots of good things happening and where there are lots of great places to visit!
In November, Frontier Airlines will begin flying into Guanacaste International Airport from Orlando, Florida on Thursdays, and Sundays.  This direct flight will have you landing in paradise at 2 pm and in time for a refreshing drink while watching the sun going down. The return flight is just before 3 pm so, on your departure day, you still have plenty of time for a morning walk on the beach and swim.
American Airlines to start flights from Austin Texas to Guanacaste in November too with three weekly flights (Tuesdays, Thursdays, and Saturdays).  This new flight is the perfect escape from the winter option and complements the number of other American Airlines flights into Guanacaste and the San Jose airport too.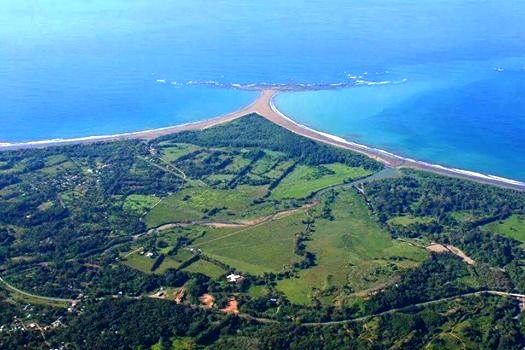 5.The Whales have arrived
The incredible humpback whales have begun to arrive at the safe, warm waters of the southern Pacific Ocean of Costa Rica to mate and have their babies.  Their long swim from the Antarctic waters ends temporarily while they have their young and then teach them the basic survival tactics before heading back down south in October.
This means, Costa Rica is a hotspot for whale watching and Enchanting Hotels has two hotels in the best places to stay to see these incredible, gentle giants of the oceans in action.
Nicuesa Rainforest Lodge sits on the Golfo Dulce, one of the favorites for both the Arctic and Antarctic humpback whales to migrate to.  This tranquil and safe body of water is perfect for the females to give birth and then educate their young with no fear of predators.  See them swimming, breaching, waving their huge dorsal fins, and generally just enjoy their time in the warm, tropical waters of Costa Rica.
Further up the Pacific Ocean coast of Costa Rica, you will find the appropriately named Whale Bay that even has a whale tail that can be admired at low tide.  A sandbank that connects with a rock formation creates a perfectly shaped whale tail.
Cristal Ballena Resort and Spa sits on the mountainside overlooking Whale Bay so not only can you stay at this great hotel, but you can also enjoy a whale watching tour and the fantastic sunsets.
So, there you have it, 5 top stories about the land of Pura Vida.  New flights, the arrival of the humpback whales, fantastic surfing hotspots, and a new digital-nomad-friendly place to come for work and play.  Enchanting Hotels and its collection of boutique hotels in the best places to stay in Costa Rica can assist in creating an unforgettable vacation.  See you in the land of Pura Vida!