On the far southern Pacific Coast of Costa Rica, you will find the Golfo Dulce.  This tranquil body of water and the lush jungle that envelopes it is one of the few tropical fjords in the world. This little corner of beautiful Costa Rica is rich in wildlife and ocean adventures.  Let´s look at five ways you can explore the beauty of Golfo Dulce while staying at the Nicuesa Rainforest Lodge
Nicuesa Rainforest Lodge is nestled in the rainforest overlooking Golfo Dulce meaning you have the best of both worlds.  This region is estimated to be home to 2.5% of the biodiversity worldwide so whether you are in the jungle or on the water, you will be accompanied by lots of wildlife whether you can see them or not. This is part of the fun when you are in such a special corner of the world.
While the rainforest is full of possibilities, this time of the year, the stars of the show are in the ocean and these gentle giants or Humpback whales travel thousands of miles every year to the sheltered waters of Golfo Dulce to breed, giving birth and nurturing their young before heading back to the poles.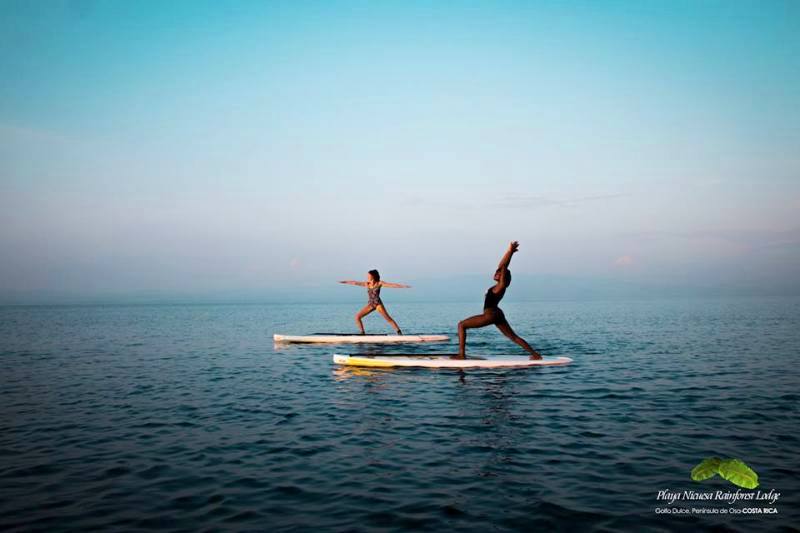 1.
Whale Watching
Did you know that Golfo Dulce is the temporary home to both southern and northern Humpback Whales?  The calm, protected waters of the gulf offer perfect conditions for these intelligent and graceful animals to use a nursery for their calves.
These majestic animals remain in these warm yet safe waters from July through September and you never tire from watching them. The Nicuesa Lodge offers tours to watch this natgeo moment. To see mothers caring for their young and preparing them for the long swim back south is a travel goal made reality and surrounded by such pristine beauty makes it even more stunning.
2.
Ocean Kayaking
Kayaking in Golf Dulce is a true adventure and a perfect tour for kayakers of any skill level.   Just imagine yourself kayaking along the coast boarded by lush rainforest and the spectacular views you will have.  Chances are you will see lots of wildlife too during your ocean tour including playful dolphins which is so much fun.  Nicuesa Lodge has kayaks for going solo or a guided tour too. You chose your adventure and speed levels as you take charge of the oars.
The coastline around the calm waters of the Golfo Dulce has beaches, mangroves, and inlets and your kayak is the perfect way to explore every corner. 
3.
 Stand Up Paddling
Stand Up Paddling has become very popular over the past few years so grab your board and oars and let's go!  Discover secluded beaches, spot dolphins or maybe even a turtle and enjoy the beautiful coastline of Golfo Dulce. This is a great opportunity to take your time and feel the wide ocean around you and lush rainforest above you and inhale its awesomeness.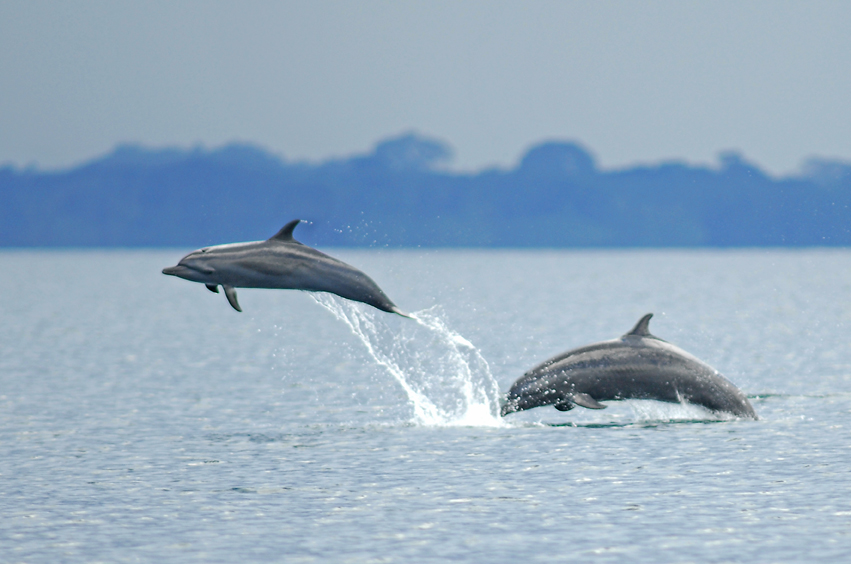 4.
Fishing
 Golfo Dulce is one of the 4 tropical fiords in the world and it is home to a wide variety of in-shore fish that you will enjoy trying to catch if fishing is your ocean adventure for the day.  Red Snapper and groupers are just a couple of the possible catches of the day and Nicuesa Lodge can organize a fun day on the water. The Lodge´s guides know the best fishing spots in the Golf and have all the necessary equipment to make your fishing expedition a real success.
Alternatives to this fun day of the in-shore fishing excursion are going farther ashore and try your hand at big game sport fishing.  This is when we talk about Marlin, Tuna, Sailfish and Mahi-Mahi, the best captains in the area and fantastic fishing boats for an amazing day at sea.  Needless to say, Golf Dulce is a sweet fishing spot. 
5.
Surfing
Did you know that Pavones is considered as possibly "the longest warm water left in the world" according to Wave Tribe? This is a ten-mile-long beach and is considered a surfer's paradise thanks. 
Pavones is on the far southern Pacific Ocean coast so from anywhere in the country, it is a long way, except if you are staying in Golf Dulce of course. Nicuesa Lodge can organize a surfing tour to this surfer's heaven for beginners or for the pros.  This is a dream come true for many avid or curious surfers and well worth it when you are so close.
Golf Dulce means Sweet Gulf in English and it earned its name thanks to it being a body of calm water and is likened to a lake.  Nicuesa Rainforest Lodge is in such a privileged location is just steps away from this unique part of the world. To be able to choose from such a varied but adventurous list of ocean activities is part of the beauty of this beautiful hotel.  The great thing is that you can do more than just one!
Nicuesa Lodge looks forward to confirming your reservation and any tours you might like to do while staying. Book online or contact the fabulous reservations team to look at dates. See you soon!!