One of the great things about living in the tropics, like Costa Rica, is that you have eternal summers! The other great thing about this little corner of paradise is that you are only a plane away from escaping the cold winter. Guanacaste is happily awaiting your visit to enjoy some summer love.   Here are 5 Summertime Activities to enjoy at Papagayo Golden Palms!
Papagayo Golden Palms Beachfront Hotel is located just steps away from one of the most beautiful beaches in Costa Rica, Panama Beach in the Gulf of Papagayo.  With fantastic swimming, palm trees, and crystal blue water, Panama Beach is fun and packed with water activities too.  Combine your summer getaway in a fabulous beachside villa that blends into the tropical gardens and beach background with some summer fun under the sun on Costa Rica´s Gold Coast.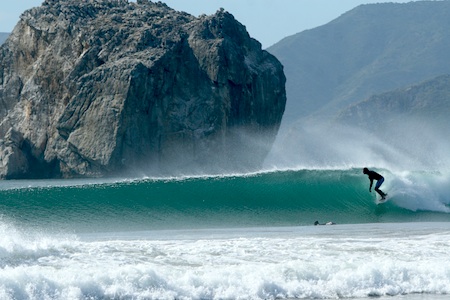 Surf the waves or take a class
Guanacaste is a great place to learn to surf or put your riding the waves knowledge into practice.  Not only is this north-western province lined with gorgeous beaches along its Pacific coast, but it also boasts some great surfing waves and has a great surfer vibe to it.  This is a place where bikes and surfboards are the main forms of transport so get ready!
Surfing is really popular in key spots in Guanacaste, and this year-round surfer's paradise has earned its reputation for some good reasons.   Thanks to the different swells and waves, there is a place for novice board riders up to the surfing pros, making the Nicoya Peninsula in Costa Rica so popular.
While Playa Panama and its surrounding beaches are not surf beaches, there are some great surf spots to the south for beginners. Tamarindo, Playa Grande, and Avellanas have a number of surf schools, so let the fun begin. It is exhilarating and gives you such a sense of accomplishment when you can say you road the waves in Guanacaste.  This is a travel goal come true, and what better summer vacation adventure than learning to surf?
For the more seasoned surfer, Witches Rock and Ollie´s Point are places to go to the north.   Both are famed for having some of the best swells in the area and are worth the charter or tour boat to reach them, thanks to their secluded and hard-to-reach locations.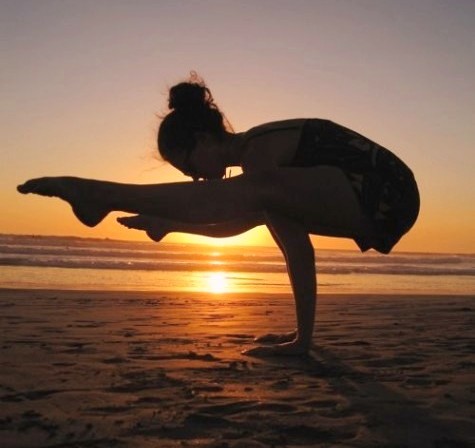 Wellness by the Beach
Not only is Guanacaste a magnet for surfers, but it is also the perfect setting and vibe for wellness lovers too. Papagayo Golden Palms offers different wellness treatments. What better way to spend your summer than doing daily yoga on the beach, receiving a relaxing and rejuvenating massage by the beach, or in the privacy of your suite, Perfection, and balance.
Being right on the beach, you can incorporate your yoga or wellness into the natural settings that the beach offers you. Panama beach is so beautiful; a special place under the palm trees on the clear sand is just as inviting to reach self-awareness and joy and to share with others.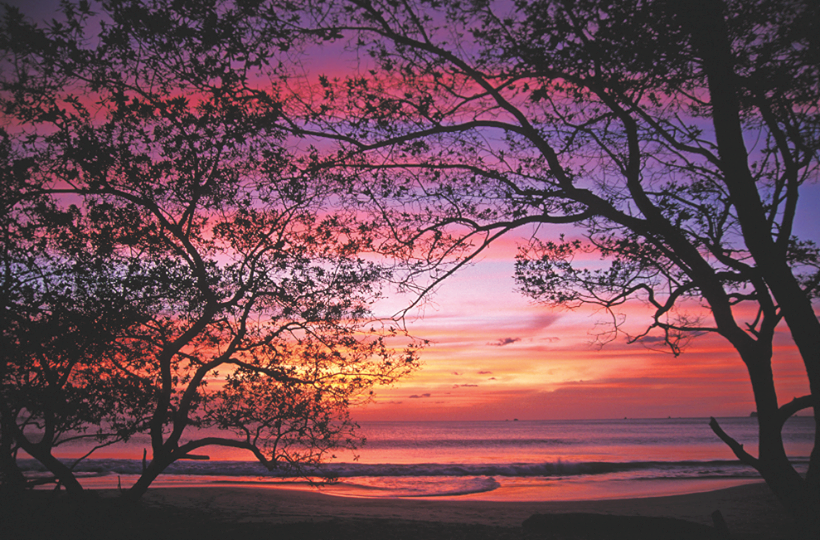 Sunset Watching
Panama Beach and its neighbor, Hermosa Beach, offer its spectators the most amazing sunsets that set the sky ablaze with oranges, reds, and purples.  This is a community affair; the beach fills with people waiting to witness this natural phenomenon that never ceases to amaze you every afternoon.
Remember that in Costa Rica, because it is so close to the Equator, our beautiful sunsets begin around 5:30 pm and extend to about 6:00 – 6:15 pm. Costa Rica doesn`t have daylight savings, so no need to set your watches as sunsets are about the same time every day all year round.
Sunset watching is a great time to pick up a coffee at Arenas Restaurant or a freshly made cocktail or juice at the bar right on the beach during the summer months and pick your spot on the sand to view the colors lighting up over the sky and to the horizon. What a perfect way to finish off a day in the sun and the sand of Panama beach; you will love it!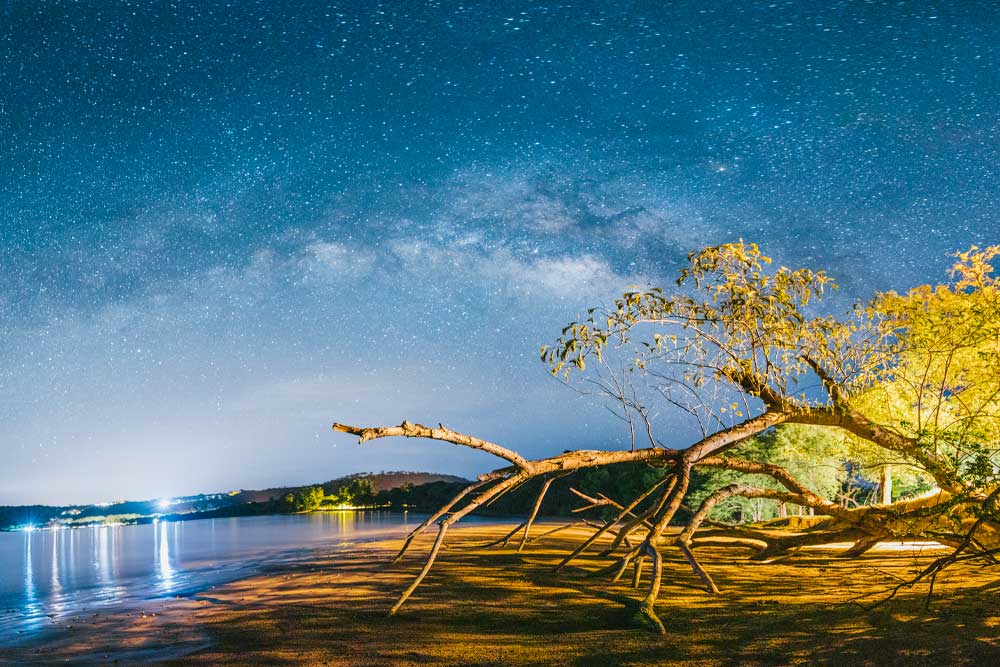 Beach Walk or Run
Panama Beach is a long stretch of broad white sanded beach edged with lush vegetation. You can have a great walk or run in the early morning or late afternoon (just before the great sunset!) to get some fitness time in during your summer vacation.  The rest of the day, the beach is for relaxing under a palm tree and having frequent dips in the sea to refresh from sun-worshipping.
Having a walk along the beach is perfect to catch the early morning swimmers and other walkers and runners as they enjoy Panama beach.  People are friendly and diverse, so a walk will be full of visual effects to keep you entertained.  The beach is sleepy and inviting, so enjoy your morning or afternoon walk along this beautiful beach during your summer.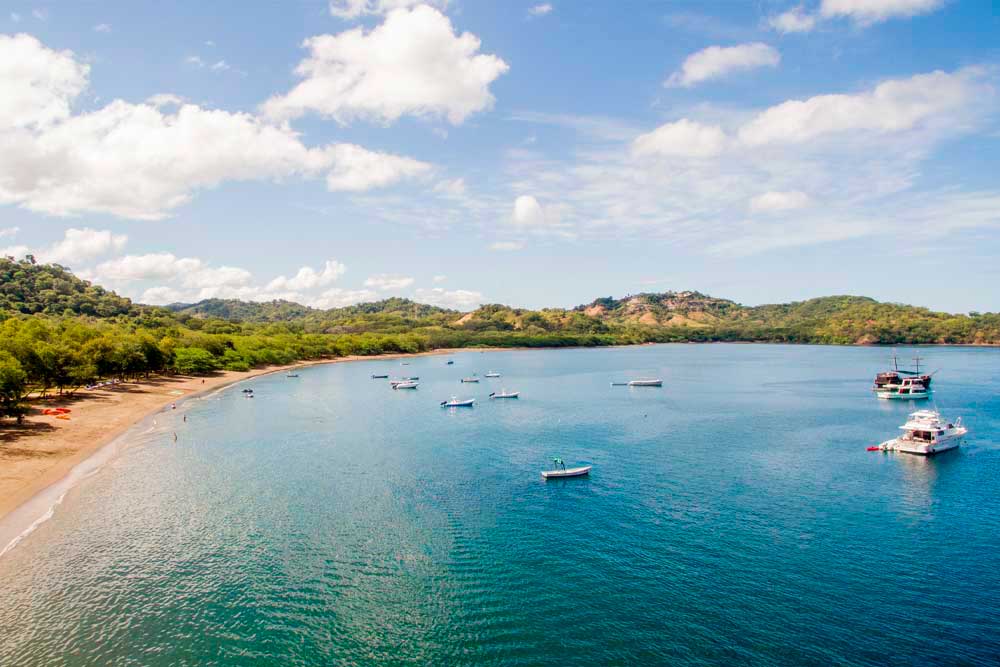 Kayaking or SUP
Panama Beach sits with a bay that is within the Gulf of Papagayo. This means its waters are calm and perfect for kayaking or SUP. Grab an oar and paddle to your heart´s delight, whether you decide on a kayak or a board. You decide on the means of transport around this beautiful bay and beyond.
Out on the water under the vast blue sunny skies of Guanacaste, it is the perfect opportunity to spot marine wildlife too. The pristine, tranquil waters mean that not only will you get a great workout, but you will also be able to travel further afar to explore the beautiful coastline, its inlets, and stretches of secluded beach. This is about a sense of freedom.
A member of the Enchanting Hotel's exclusive collection of boutique, and luxury hotels, Papagayo Golden Palms Beachfront Hotel is the perfect place to stay during your summer vacation to paradise, or as we call it here, Panama Beach in Costa Rica!  Give us a call or check out availability on our website and come to visit!