When it comes to experiencing the best of Costa Rica's hospitality, Studio Hotel Boutique, and Enchanting Hotels are two names that stand out. Nestled in the vibrant landscapes of Costa Rica, these enchanting accommodations offer a blend of luxury, comfort, and unparalleled experiences. In this month´s journey through the world of Enchanting Hotels Costa Rica, we will explore the unique features and offerings of Studio Hotel Boutique and the captivating world of Enchanting Hotels Costa Rica. Today is about unveiling the Artistic Oasis: Studio Hotel Boutique a Costa Rican Enchanting Hotels.
Enchanting Hotels Costa Rica embraces the concept of sustainable luxury. The properties blend seamlessly with their surroundings, incorporating eco-friendly practices and offering immersive experiences that connect guests with the natural wonders of Costa Rica. From guided wildlife tours to spa treatments inspired by local traditions, every moment at an Enchanting Hotels property is designed to create lasting memories. The Studio Hotel Boutique is a member of this exclusive collection of sustainable hotels that offer unique Costa Rica experiences and is this beautiful hotel artistically one-of-a-kind!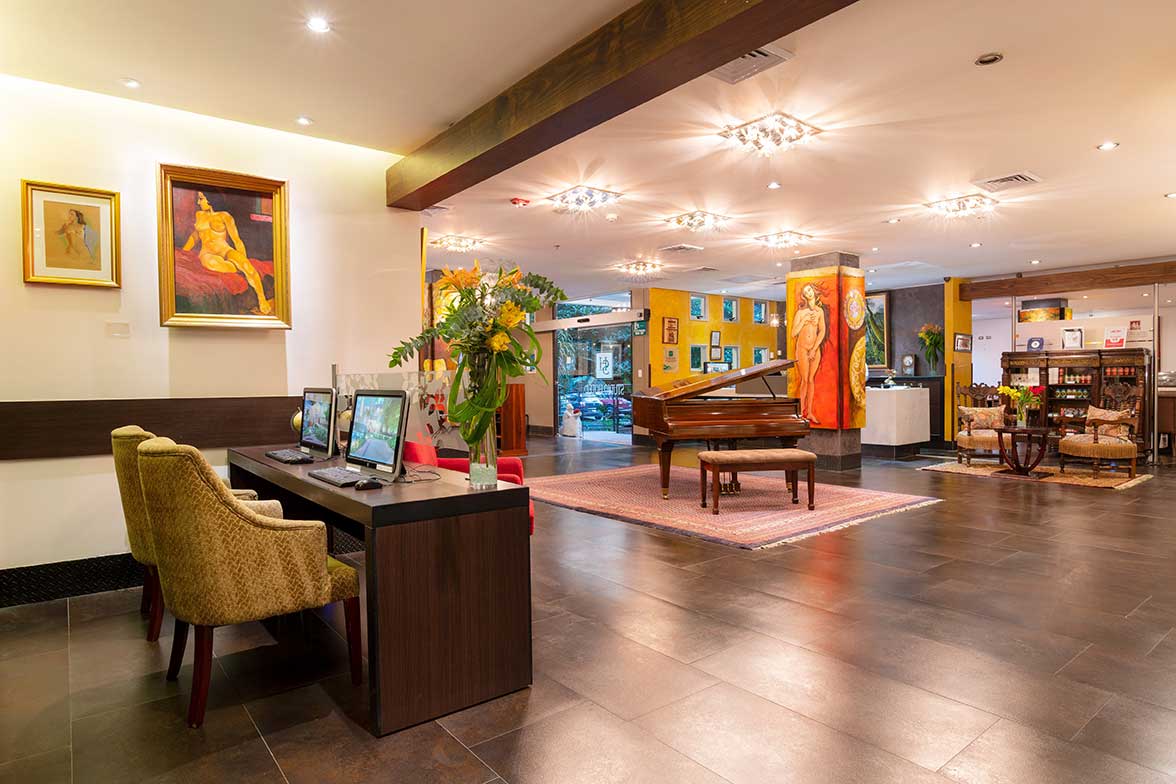 Studio Hotel Boutique: Where Art Meets Hospitality
Located in the cosmopolitan area of Santa Ana, Studio Hotel Boutique is a true masterpiece of art and hospitality. As you step into this boutique hotel, you're immediately immersed in a world where creativity flourishes. The hotel showcases an impressive collection of contemporary art throughout its premises, making it a haven for art enthusiasts and those seeking an aesthetically pleasing stay.
Accommodation at Studio Hotel Boutique caters to various preferences, ranging from stylish standard rooms to spacious suites. Each room is thoughtfully designed, blending modern comfort with artistic flair. The hotel's commitment to sustainable practices is evident, with eco-friendly amenities and practices in place.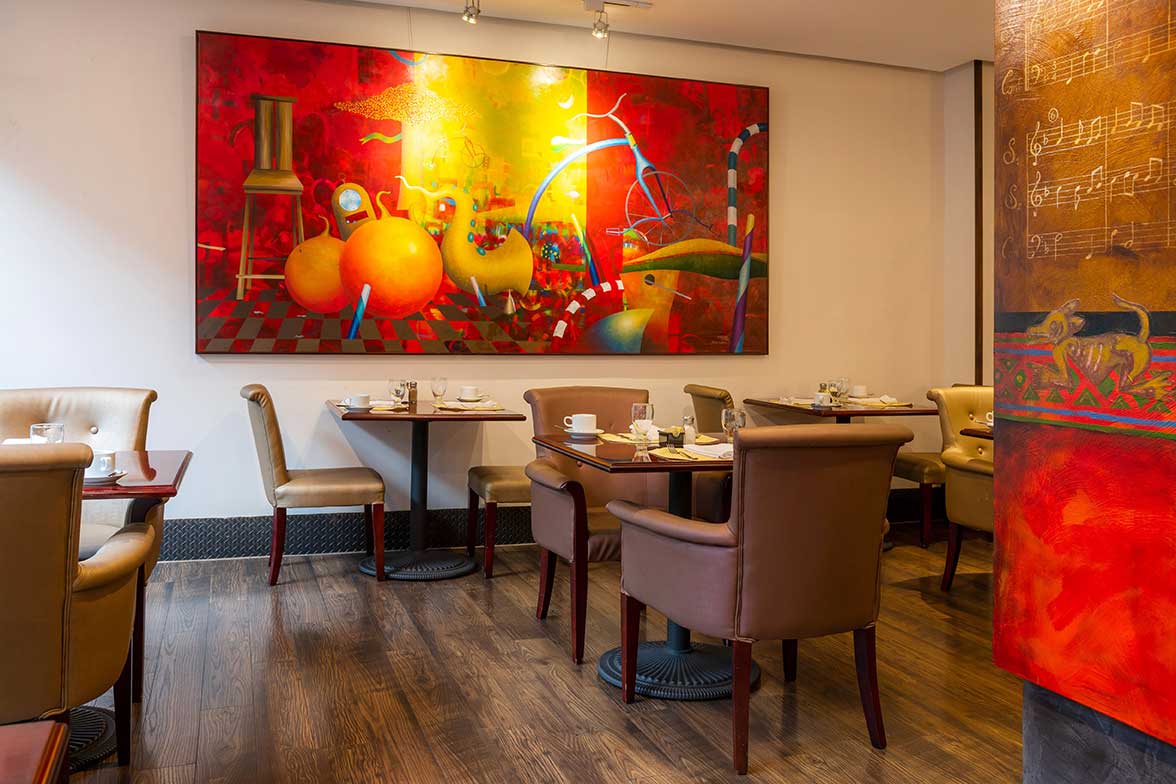 Hotel Highlights!
The art of dining
One of the highlights of Studio Hotel Boutique is its renowned restaurant, "Katowa." With a menu inspired by Costa Rican and international cuisine, Katowa offers a culinary journey that delights the taste buds. Guests can indulge in a diverse range of flavors, from fresh seafood to locally sourced ingredients, all expertly crafted into exquisite dishes.
Katowa Restaurante was created as a homage to the Costa Rican Bri Bri Indigenous Group. The delicious meals include ingredients that this group has used for centuries, including cassava (yuca), potato, and green banana among others. Enjoy a delicious dining experience amidst the beautiful pieces of art that dot the restaurant.
Themed Rooms for Unique Experiences
The Studio Hotel Boutique in Santa Ana, Costa Rica, offers several themed rooms that are uniquely designed to transport guests to different times or places. These themed rooms have been designed by prominent Costa Rican artists who, with their particular artistic mastery, have created distinctive and incredible spaces for lovers of art and guests wanting to experience something different and memorable during their stay at the hotel. Here are some of the themed rooms that the hotel offers.
Jimenez D´Heredia: Spheres
Carlos Tapia: Colorful Cats!
Daniela Vargas Winiker: Butterflies
Rafa Fernández: Femininity
Isidro Con Wong: Magic Realism and the Countryside
Mario Maffioli: Costa Rican Culture in Color and Textures
Édgar Zúñiga: Urban Sculptures
Fabio Herrera: Watercolor and urban landscapes
Lorena Villalobos: The Windows of Silence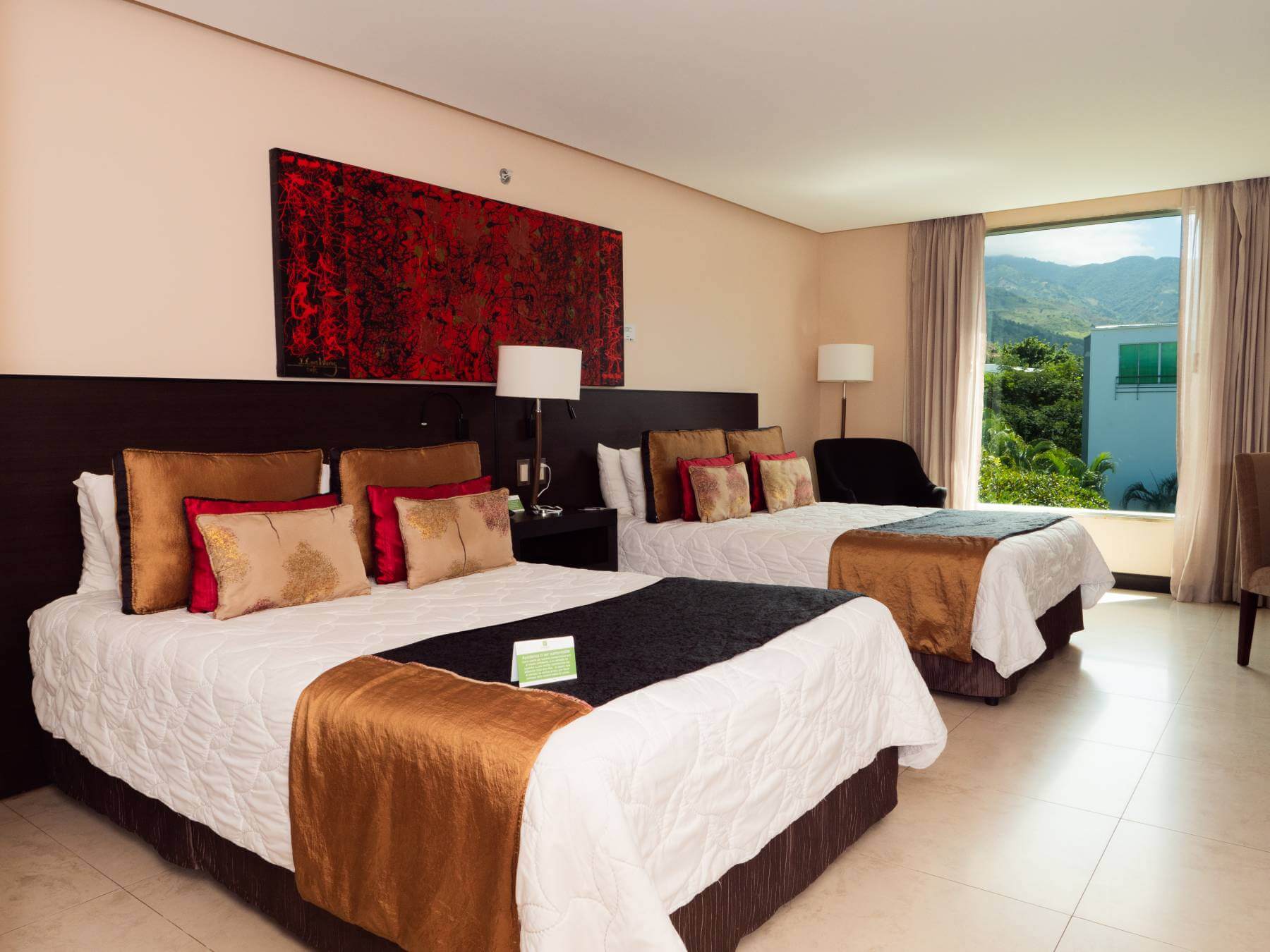 Additional Art-Filled Amenities
Comfortable Rooms:
The hotel has 82 spacious and well-appointed rooms, each with comfortable beds, air conditioning, flat-screen TVs, minibars, and private bathrooms with hot water showers. Choose between the Studio Standard, Studio Twin, Studio Superior, Junior Suite, Family Suite and Connecting room, Studio Apartment, and Family Apartment.
The daily room rate includes the following services:
Breakfast Buffet
High-Speed WiFi
Welcome Mocktail
Daily bottle of spring water per person
Private Indoor parking
Covered, rooftop pool.
Fitness and Business Center
Covered Rooftop Pool:
The hotel has a beautiful outdoor swimming pool surrounded by comfortable lounge chairs and lush greenery, making it the perfect place to relax and soak up the sun. After a day at the office or sightseeing, the rooftop pool and bar area is a favorite spot to unwind and enjoy the Santa Ana climate.
Fitness Center:
The hotel has a well-equipped fitness center with a range of cardio and weightlifting equipment, making it easy to stay in shape while on vacation or during your business trip.
Meeting and Event Spaces:
The hotel has several meeting and event spaces, including a ballroom that can accommodate up to 100 people, making it an ideal venue for weddings, conferences, and other special events.  The event spaces are:
The Cedral Event Room is on the hotel´s first floor just past the restaurant and off the art-filled lobby. With a maximum capacity of 25 people, it offers air conditioning, private bathrooms, a coffee break area, a projector, and Hi-Speed Wifi.
The Higuerón Event Room is located on the hotel's third floor just off the rooftop pool area, with a capacity of between 80 and 100 people depending on the layout. It offers air conditioning, a coffee break space, a projector, and Hi-Speed Wi-Fi.
The Boardroom is located on the Hotel's first floor, with a maximum capacity of 8 people, and offers air conditioning, a TV Screen, and Hi-Speed Wifi.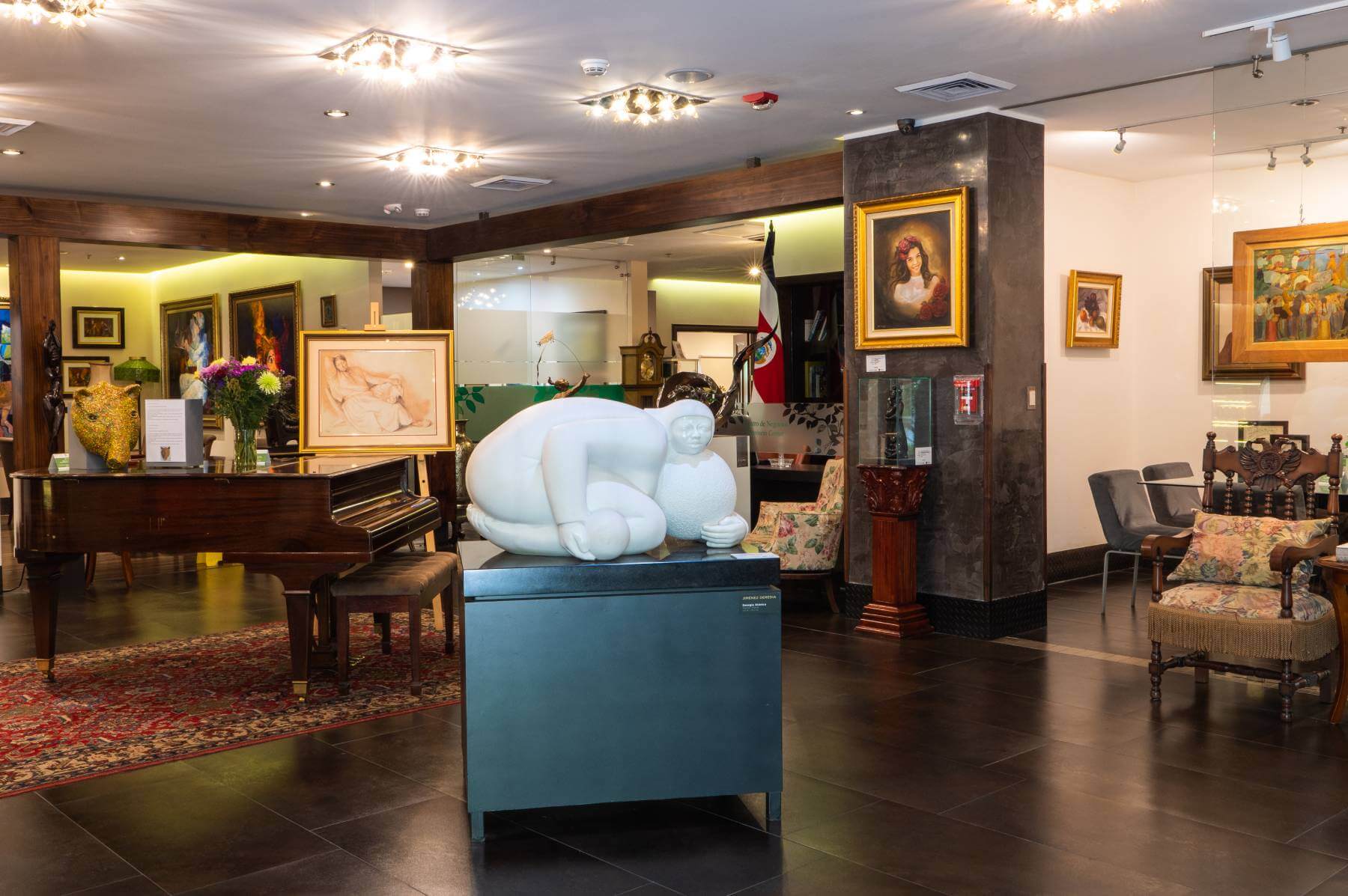 Enchanting Hotels Costa Rica: Captivating Experiences Await
Enchanting Hotels Costa Rica takes hospitality to a whole new level, offering a collection of exceptional properties that showcase the natural beauty and charm of Costa Rica. From beachfront resorts to secluded rainforest retreats, each hotel within the Enchanting Hotels portfolio offers a unique experience.
Whether you seek tranquility, adventure, or a blend of both, Enchanting Hotels has the perfect destination for you. Picture yourself lounging on pristine white-sand beaches at one of their luxurious beachfront resorts or embarking on thrilling outdoor activities amidst lush rainforests and majestic volcanoes. The possibilities are endless.
In the realm of Costa Rican hospitality, Studio Hotel Boutique, and Enchanting Hotels stand as beacons of excellence. Whether you're seeking an art-filled retreat or an immersive encounter with nature, Studio Hotel Boutique offers unforgettable experiences and unique artistic allure. Which room would you like to stay in?