Enchanting Hotels has a great idea for you to include in your New Year´s Resolution List! Include a stay at Nicuesa Rainforest Lodge on the picturesque Golfo Dulce. While for many of us, 2022 was challenging as we have continued to be faced with the effects of the pandemic, we will be welcoming 2023 with happiness and new beginnings. So, why not go somewhere that embraces serenity, adventure, wellness, and exceptional hospitality with the very best of nature and Costa Rica as its backdrop? This is the Enchanting Hotel´s Nicuesa Experience in a nutshell.
Nicuesa Rainforest Lodge is paradise on earth! Sitting just steps away from one of the most beautiful tropical fiords in the world (if we say so), it welcomes you to relax, refresh, and renew. Of course, the location and the vibe will make that all possible, but Nicuesa Rainforest Lodge is also a place where you can learn new things to make your life fuller and more meaningful.  Let´s look at three new things you can learn during your stay at Nicuesa!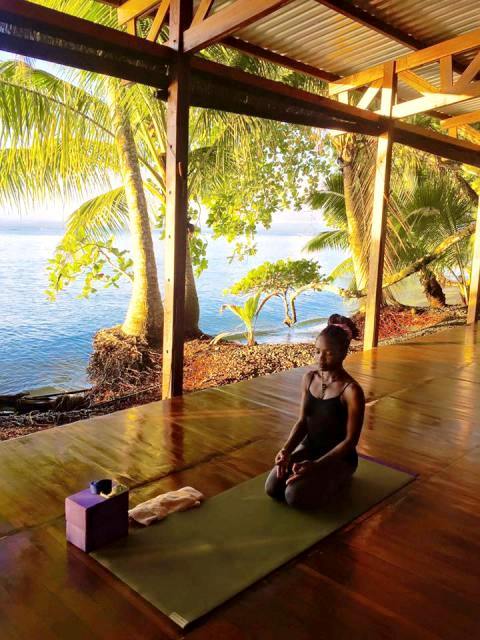 1.   
Yoga and Meditation Training Retreat
While Nicuesa Rainforest Lodge offers yoga and meditation retreats throughout the year, 2023 allows you to master your yoga positions and meditation techniques while immersed in nature. 
Just recently, Nicuesa played host to a yoga retreat whose organizer gave a stunning review about the stay at Nicuesa: 
" I came to lead a yoga treat with certain expectations. Playa Nicuesa exceeded all expectations. Not only were the rooms/lodges stunning and welcoming, but the staff was next level. They helped me & my group adjusts to being out in nature (which sounds funny, but it meant a lot). Steven was our tour guide every day, and he truly made them better than I could've imagined between his knowledge on literally everything and his candor, not to mention his English was great! All in all, I fully plan on coming back." 
Nicuesa also offers yoga retreats throughout the year, some of which combine yoga with other fantastic activities that Golfo Dulce offers, like kayaking, SUP, and fishing!  So, if a retreat is your preferred choice, sign up and come and visit!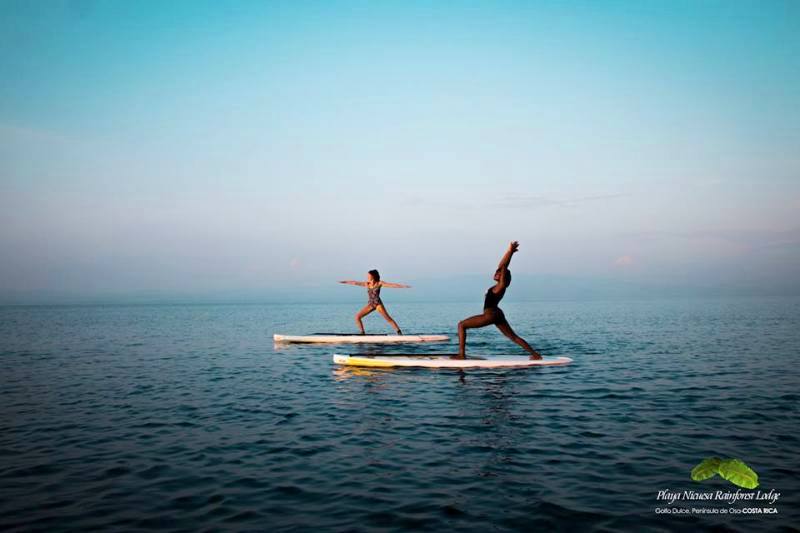 2.   
Water Activities
What a perfect place to learn kayaking or SUP!  The Golfo Dulce boasts beautiful, calm water that is perfect for hopping into the kayak or onto the board and standing up.  It is also getting to one of the best surfing spots in Costa Rica for avid surfers. Pavones Beach is said to have one of the longest lefts in the world!  
Nicuesa also has some great tours, including kayaking through the mangrove forest, which will take you through narrow inlets. The Golfo Dulce is a true favorite for anglers, with both coastal and offshore fishing tours available.  So, it is time to stop passing this new year´s resolution to the next year and hop into the boat!
You can organize a tour through the front desk, so you are ready to fly on the waves or glide over the water.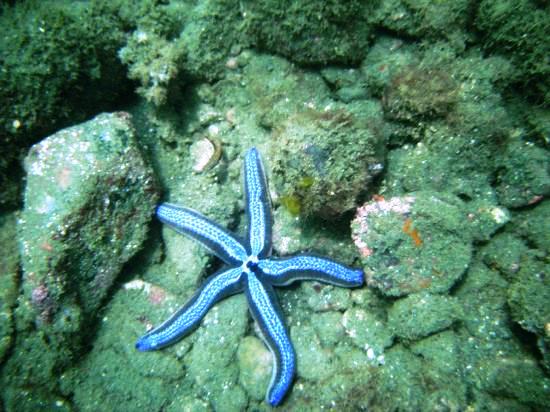 3.   
Blue Mind
The thing about the blue mind is that when you are by a body of water, whether it be the sea, a lake, or a river, you will ultimately enter into a state of peace or mindfulness. It is what the magic of water does to you!
Blue Mind works the following way. According to Wallace Nichols, a marine biologist and author, "being close to a body of water, be it sea, river, lake or ocean, promotes mental health and happiness. So, after an extraordinary 2022, we can safely say that some Blue Mind in 2023 sounds interesting, right?
Blue Mind is the meditative state we acquire by being close to water. Imagine being just steps away from the white-sanded and turquoise water.  You can hear the waves from many rooms, so Blue Mind becomes part of your days and nights!  The state of happiness that being by the water creates as water has a magical calming effect on our hearts and minds.   It is the perfect place to lower stress and anxiety levels.  Sounds good or what?
Come with your friends, your family or even by yourself.  Nicuesa is about community and feeling part of a tribe of like-minded people looking for a beautiful place to stay in a paradisical beach getaway.  Yoga, meditation, water activities, blue mind living.  It is all here in this little corner of the world that is just waiting to be explored and enjoyed! 
So, when are you coming to visit and check off some of those 2023 New Year´s Resolutions?  Happy Holidays to all, and wishing you 2023 full of love and laughter!