Are you looking for a genuinely wonderful rainforest experience? Are you visiting the Arenal Volcano? Why not combine the two experiences? While visiting the majestic Arenal Volcano and enjoying its spectacular views during the day, grab a flashlight and immerse yourself in the rainforest after sunset! Volcano Travel has the best nocturnal rainforest experience in Arenal. It is time to explore one of the most biodiverse ecosystems in the world and where more than 60% of its inhabitants are nocturnal.
Costa Rica has rainforests in many of its tropical corners. Rainforests line many of the beaches on both the Pacific and Caribbean coastlines; they cover the volcanic mountain ranges that run down Costa Rica´s center and on the northern lowlands. This means that during your travels through Costa Rica, you will inevitably experience a rainforest while lying on the beach, looking at a volcano, or hiking along trails in the Arenal Volcano area.
What are rainforests?
According to National Geographic, "a rainforest is an area of tall, mostly evergreen trees and a high amount of rainfall."  They are the Earth´s oldest living ecosystems too! They can be found on every continent except for Antarctica, and they are incredibly diverse and complex, housing more than half of the world´s plant and animal species. This is remarkable, considering they cover just 6% of the Earth´s surface.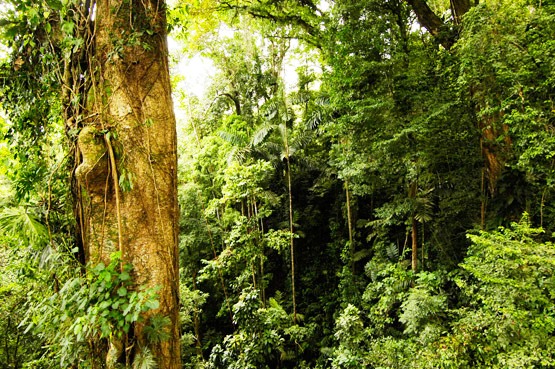 What type of rainforest will I find in Costa Rica?
Costa Rica offers wonderful opportunities to explore many tropical rainforests thanks to its location close to the equator. However, with the suns ray´s striking the tropics next to straight-on, higher temperatures will ensure hot and humid air. Did you know that Tropical rainforests are so warm and moist that they produce as much as 75% of their own rain through evaporation and transpiration? Fortunately, the temperatures come down after dark, which means a nocturnal walk through the rainforest is cooler.
Volcano Travel is a tour operator and transport service provider based in the Arenal Volcano area. This part of beautiful Costa Rica is a wonderful place to explore the rainforest, and Volcano Travel has a menu of adventure-filled experiences to do just that! Whether it is walking through its canopy, rafting down a river that runs through it, biking along its trails, or walking within it after dark, there is an activity for everyone!
One of Volcano Travel´s most popular experiences is the Nocturnal Rainforest Experience. This signature tour is a beautiful opportunity to experience the rainforest from a different perspective. Once the sun goes down, the animals come out, and Volcano Travel has designed a tour showing the best of the rainforest after dark!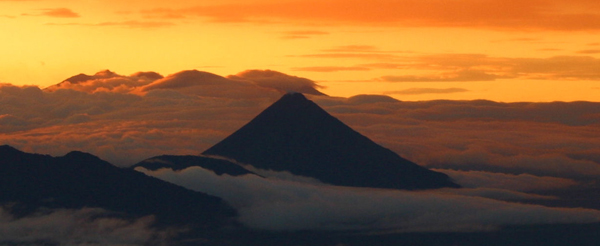 Let's explore the best Nocturnal Rainforest Experience by Volcano Travel.
The tour begins at 5 pm, just before the sun sets, around 5:30 pm. Thanks to its closeness to the equator, Costa Rica has about 12 hours of sunlight all year round. That is why the tour begins just before nightfall.
What nocturnal animals can I expect to see?
The list is long but very exciting too. Expect to see colorful, croaking frogs, sleeping birds that look like cotton balls, snakes slithering in the undergrowth, and mammals out on the prowl, searching for dinner or maybe a new mate. Incredible-looking insects and upside-down bats hanging around are also on the list.
Rainforests are perfect for frogs as they thrive in the humidity, which keeps their skin moist, a vital element for their wellbeing. During the tour, you will visit a frog sanctuary created to conserve frog species, offering them a safe place for natural reproduction. Check out the dart frog and bull frog, the smallest and largest species in Costa Rica, the spectacular Red Eyed Tree Frog, and the beautiful Glass Frog.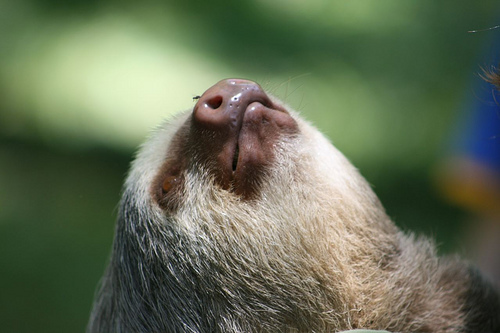 Other animals you may see during your nocturnal walk through the rainforest include sloths, tapirs, four species of monkeys, coatis, peccaries, kinkajous, and maybe even a shy feline. So, keep your eyes open and flashlight ready to spot the many creepy crawlers and other animals that bring the rainforest alive after dark.
After a walk through the rainforest, it is time for some dinner! But this meal is different as it is in the home of a local family! You will be welcomed into their home to delight in the delicious wood-burning stove-made meal with views of the San Carlos Valleys. What a fantastic way to share stories of your nocturnal rainforest experience with Volcano Travel. Enchanting Experiences invites you to make a reservation today to enjoy the best nocturnal rainforest experience in Arenal!