One of the great aspects of visiting Costa Rica is that most of the hotels are small, and many are eco-luxury, offering unique experiences, privacy, and close-to-nature adventures for all types of travelers.  Welcome, Rancho Humo Estancia Private Reserve and Estate, a new member of the exclusive Enchanting Hotel and a unique opportunity to live and feel Costa Rica.
Rancho Humo Estancia brings us new landscapes and new roads to a secluded yet spectacular corner of the country that will take your breath away.
Rancho Humo Estancia Private Reserve and Estate can be found on the lower slopes of Costa Rica's Nicoya Peninsula, enveloped with dry tropical forests and natural wonders.  This is the Guanacaste heartland in all its beauty.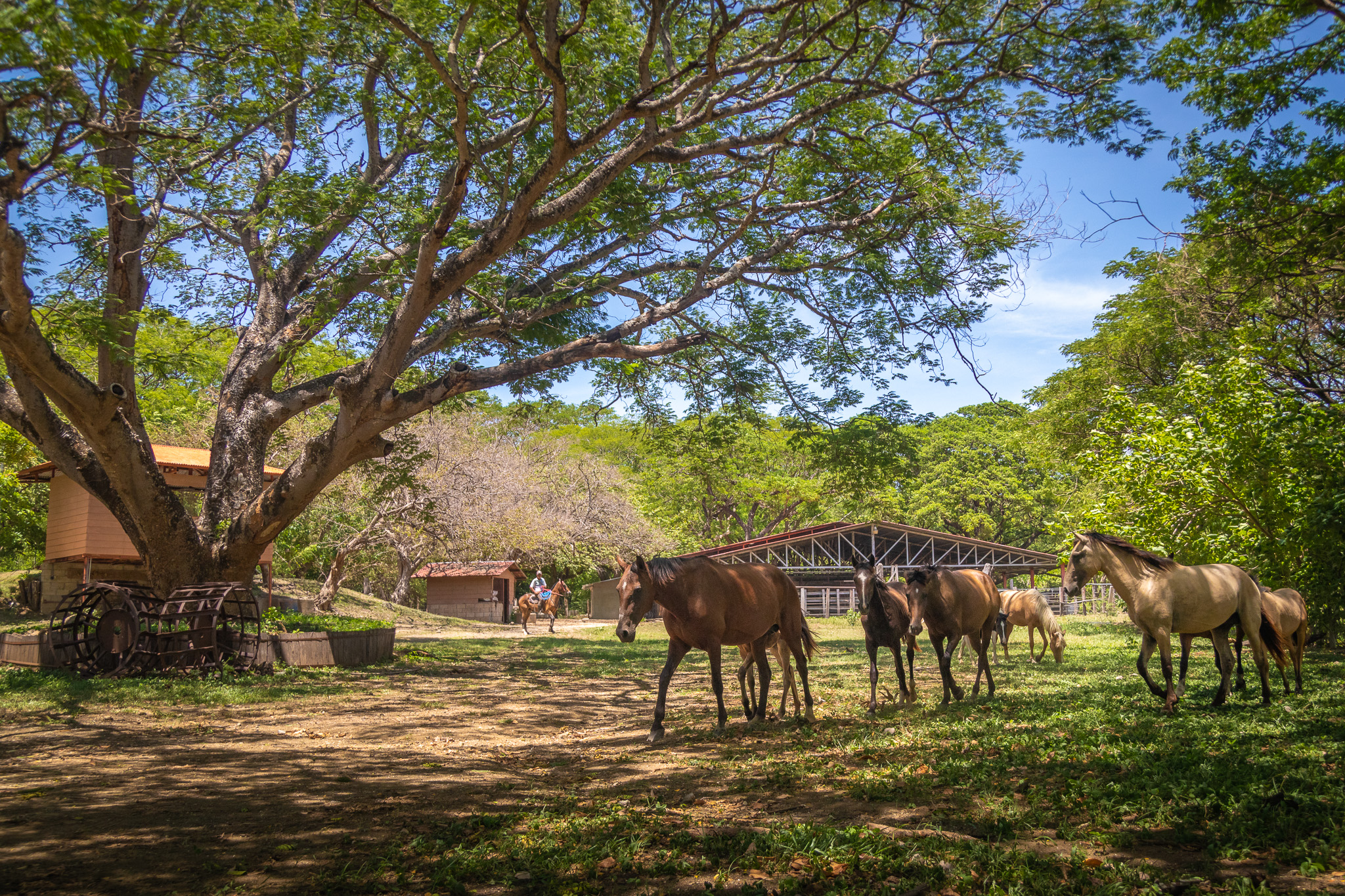 New landscapes and New Roads
Just over a two-hour drive from the Guanacaste International Airport, even the road to the property is breathtaking. You will make your way down the scenic Nicoya Peninsula, traveling through rich farmland and rural towns. Guanacaste cowboy country will accompany you along the way, which is an integral part of this working farm; come home away from home.
Rancho Humo Estancia Private Reserve and Estate was born thanks to the vision of a local family in love with the beautiful land and its desire to share this magic with its guests.  This family-owned property can be discovered in the lower basin of the majestic Tempisque River, a Costa Rican hidden treasure and an off-the-beaten-track destination. Many of the 10 rooms have views of the Guanacaste savannas and protected wetlands and feature floor-to-roof windows to bring the outside in visually. This is truly a Room with a view!
Thanks to its privileged location, this boutique eco-luxury property means your stay will be an experience in itself.  Just to stay immersed in the real Guanacaste is magnificent in itself.  Add spectacular views from your suite, farm-to-table gastronomy, nature-focused tours, and excellent service, and the experience becomes sensorial.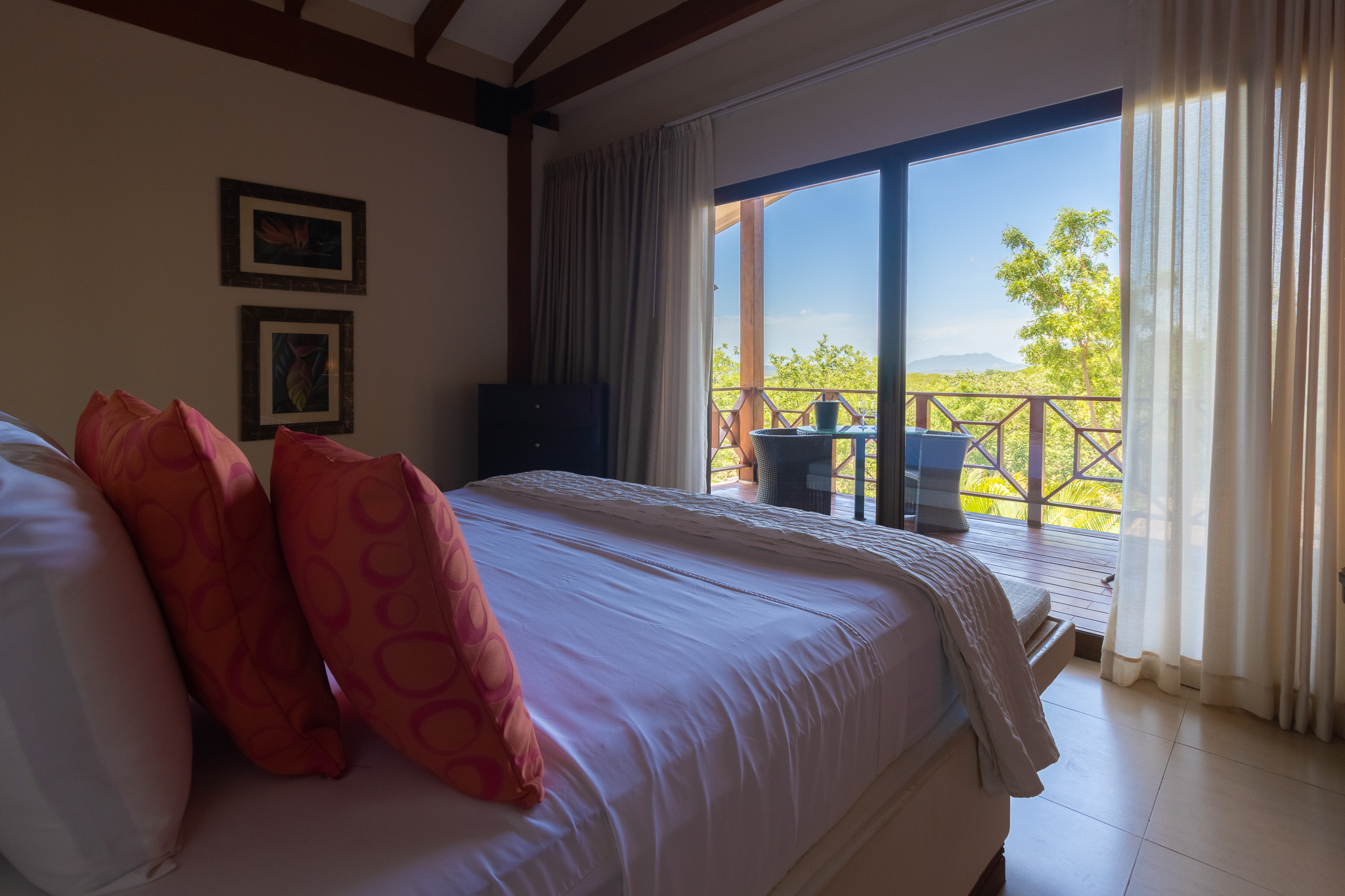 Designed with Purpose
The suites are architectural works of art. You will feel immersed in the forest in the comfort of the exquisite design with Costa Rican hardwoods, natural light, and spaces to relax and inhale the beauty of your natural surroundings.  This is where time stands still and where you connect with nature.
The experience at Ranch Humo Estancia Private Reserve and Estate is very much present around the dining table with its fabulous menu of local dishes with a flair.  The owners have extensive knowledge of gastronomy, and this is translated into a dining experience during the stay.  Focusing on the innovative use of local ingredients and cooking traditions, they bring to your table delicious breakfasts, lunches, and dinners through the creativity of the kitchen.  This is fresh and true farm-to-table dining, and the flavors are richer and more vivid because of it.
And let's be honest here. If your day includes some great adventure activities or an amazing meal to start your day or finish it, it couldn`t be better.  Ranch Humo Estancia Private Reserve and Estate have great options for you to feel your surroundings and explore the hinterland you prefer. For the lovers of adventure, hop on a horse for a ride through the rural roads and farmlands, or climb down into the Barra Honda Caverns to explore Costa Rica from below.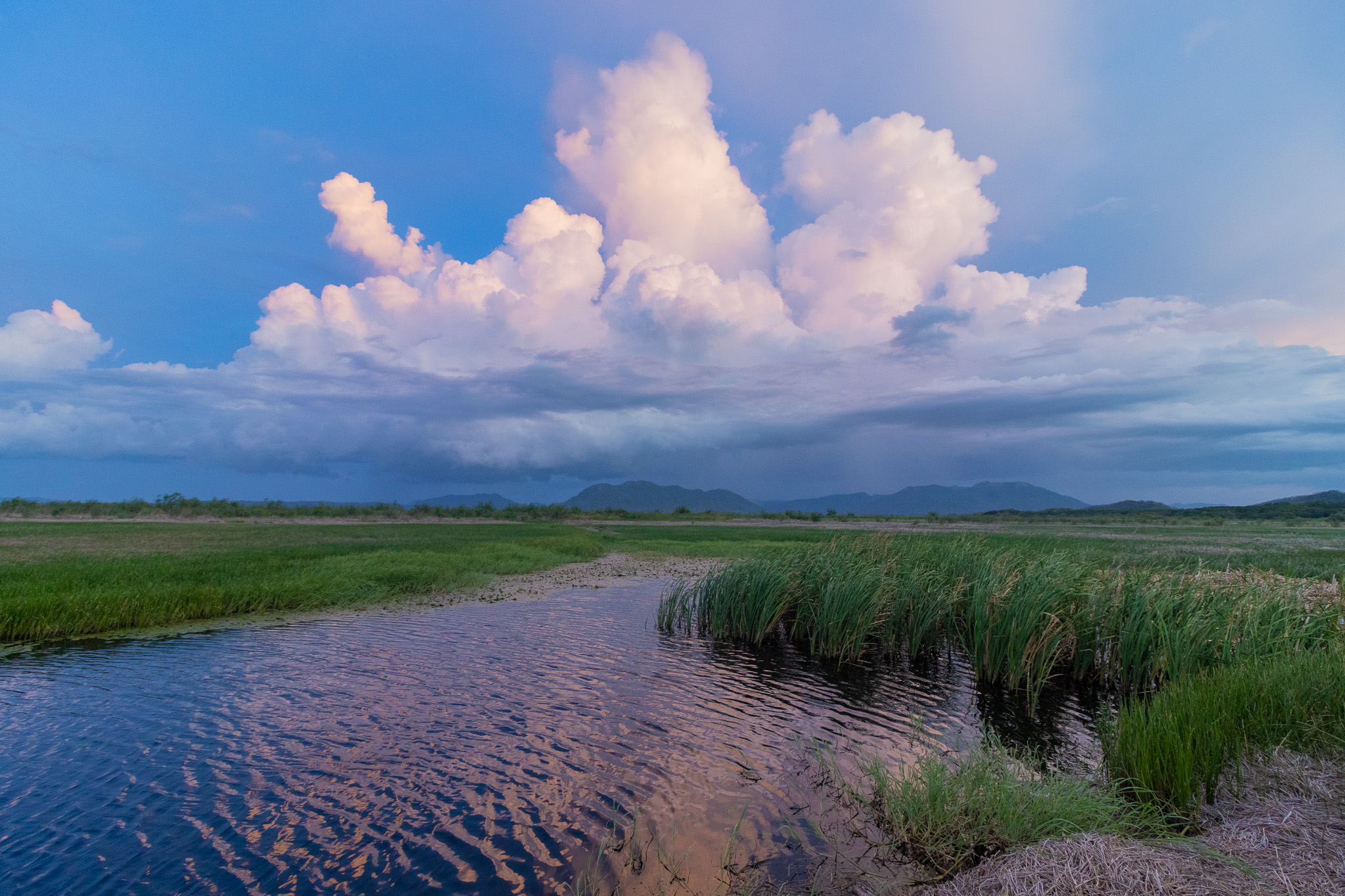 Culture to nature Perspectives
If adventure is not your activity of choice, take a boat ride along the Tempisque River, of the wetlands or Palo Verde National Park to live close-to-nature experiences and the absolute joy of observing the diversity of wildlife that inhabits this beautiful part of Guanacaste.
This is where you can see lots of tropical wildlife, including the migratory birds that love Costa Rica and the Guanacaste Tropical Dry Forest.  And let`s not forget the tropical animals that thrive in the water-laden landscapes that surround Rancho Humo.
Rancho Humo can also take you to a nearby town for some cultural awakening to learn about the local indigenous traditions and artwork.  The Guanacaste indigenous peoples, called the Chorotegas, were true artists in the creation of beautiful clay and stone artifacts that their ancestors continued to produce using traditional techniques.
Costa Rica continues to surprise us with new opportunities to immerse ourselves in the magnificence of this little corner of the world.  It is only fitting that Ranch Humo Estancia Private Reserve and Estate is now part of the Enchanting Hotels portfolio that shines in offering visitors magical places in spectacular spots dotted around the country.  Welcome to a new enchanting eco-luxury proposal where you can relax in beautiful natural surroundings.