Looking for ideas on where to go and what to do on vacation in Costa Rica?
Here's an interesting and fabulously varied trip to 6 of Costa Rica's top tourist destinations, and all while staying in charming and luxurious boutique hotels. The unique architecture, personalized service and enchanting intimacy that you find at boutique hotels make this Costa Rica tour package especially attractive.
Put together by Costa Rica vacation experts, Team CRT, the "Costa Rica Boutique Hotels" package lasts 11 days and 10 nights. Traveling with Team CRT also ensures personalized service, professional guides, reliable transportation, and quality tours and accommodations.
Start your Costa Rica vacation off right at San Jose's Grano de Oro Hotel. Converted from a lovely tropical Victorian mansion, the elegant Hotel Grano de Oro is an oasis in the city located on a shady street just off San Jose's main boulevard, Paseo Colon. The hotel takes its name from the colloquial term for coffee – "grain of gold". One of the city's finest restaurants can be found here.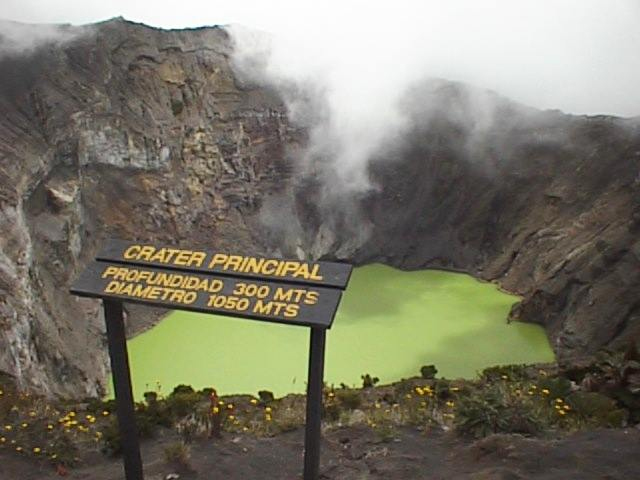 Day 2 of your Costa Rica vacation package takes you to the country's tallest volcano, Irazú. The summit is near tree line, and the wind and volcanic activity conspire to give it a moonscape effect. Afterward, you'll continue through rolling fields of sugarcane and other crops to the provincial town of Turrialba at the base of the active Turrialba Volcano. Accommodations are at the boutique Hotel Casa Turire. Reminiscent of a beautiful colonial farmhouse, Casa Turire is bordered by verdant fields and La Angostura Lake.
Day 3 begins with a tour of the fascinating Guayabo National Monument, an active archaeological site of a Pre-Columbian village with stone-paved roads and aqueducts where water still flows. From there, you'll drive through picturesque countryside of banana, pineapple and papaya plantations and ornamental plant farms, to the Caribbean coastal town of Puerto Viejo. Your home for 2 nights is the Caribbean resort, Cariblue, featuring luxurious bungalows and suites in exotic gardens just steps away from the white sand of Playa Cocles.
Day 4 is all about exploring and relaxation, starting with a snorkeling tour at Cahuita National Park. The sea here is warm, crystal-clear, tropical water full of countless colorful tropical fish and other sea life swimming among vivid coral reefs. In the afternoon, relax on the beach, by the pool at your hotel, or explore the quaint cosmopolitan town.
On Day 5 of your vacation tour, you'll drive a little to the north to Sarapiqui, one of the world's most important research areas for
tropical rainforest. Surrounded by lush rainforest, Sarapiquí is a major producing area for bananas, pineapple, cacao, and dwarf fan palm (for hearts of palm). Sarapiquí also is the place to see many of Costa Rica's many bird species, such as hummingbirds, Quetzals, toucans, Aracaris, and Great Green Macaws. Team CRT's featured hotel here is the Sarapiquí Rainforest Lodge at the Sarapiquí Neotropical Center. The eco-lodge is designed to resemble a 15th century indigenous village and houses on the grounds a museum of indigenous Pre-Columbian culture, an archaeological site, and botanical gardens.
Day 6 – Today, you'll get an insider's look into two of Costa Rica's most popular food exports – pineapple and chocolate. The Chocolate Tour at the Tirimbina Rainforest Center instructs visitors in the process by which cacao fruit is transformed into chocolate. Afterward, visit the world's largest organic and fair-trade pineapple plantation at Corsicana Farm. After lunch, you'll drive to Volcano Arenal to stay at the Arenal Kioro Hotel. This fabulous boutique hotel has front-row views of Volcano Arenal and features its own private thermal springs.
Day 7 takes in the highlights of the Volcano Arenal area, famous for being Costa Rica's most active volcano. First up is a thrilling canopy zipline tour, then a peaceful aerial tram ride over the treetops, followed by a soak in natural hot springs pools – Arenal's most popular activities.
Day 8 takes you to the beach. Your destination is the renowned Manuel Antonio on the Central Pacific Coast. Choice accommodations at the beach are at the well-known Si Como No Resort, Spa & Wildlife Refuge overlooking the azure Pacific. Luxury rooms have sweeping views of the surrounding lush jungle and the beaches of Manuel Antonio.
Day 9 – Visit one of Costa Rica's most famous national parks, Manuel Antonio National Park. It has beautiful white sand beaches, protected coves perfect for snorkeling and swimming, and meandering trails great for spotting wildlife like white-faced monkeys, iguanas, sloths, lizards and birds.
Day 10 – Enjoy the morning at the beach, by the pool, or on an optional tour. Afternoon transport back to San Jose to the gorgeous Hotel Grano de Oro for your last night.
Day 11 is the end of your Costa Rica vacation package with Team CRT; transport from the hotel to the airport if you have a departing flight.
For all of your Costa Rica travel plans and Costa Rica vacation packages, Team CRT is your Costa Rica vacation expert. With more than 20 years of experience on the ground in Costa Rica travel, Team CRT gives you expert guidance and personalized service while they help craft your tailor-made Costa Rica vacation; they also offer vacation packages to neighboring Panama and Nicaragua.
By Shannon Farley
Related articles