Enjoying delicious, fresh food is part of Costa Rican culture, especially when it is sitting around the table with family and friends.  It is a land of plenty where fresh fruit and vegetables can be picked off a tree as you walk by it or harvested from an organic garden. The rich, volcanic soils are the basis for  Costa Rica´s amazing variety of colorful and flavorful ingredients that are used to create gastronomical experiences. When visiting the Arenal Volcano and La Fortuna area, Volcano Travel offers a must-do cultural tour in Arenal Volcano that will take you through a journey of symbolic and significant Costa Rican flavors!
Volcano Travel is a local Arenal Volcano tour operator with firsthand knowledge and expertise about the area and all the incredible experiences that visitors can enjoy during their visit. Whether it is a day of adventure in nature or an educational, cultural tour full of fun, Volcano Travel has created signature activities that bring out the very best of this exciting part of the world and Costa Rica.
One of the signature cultural tours includes three of Costa Rica´s most important and symbolic products that have become an integral part of its history, socio-economic fabric, and agricultural landscape. All three of these products are grown and harvested in the Arenal region, and one farm has opened its gates to tourism to show visitors the art of growing coffee, sugar cane, and cacao.
The tour is called La Fortuna – Coffee, Sugarcane, and Cacao Tour, and while lots of fun, it is also interactive and will activate your tastebuds and curiosity. Come ready to try some traditionally made coffee the Costa Rican way, some freshly squeezed sugarcane juice, and some cacao picked from the tree!
Before taking this cultural tour, let´s understand how Costa Rica plays into the coffee, sugarcane, and cacao production in its history and importance.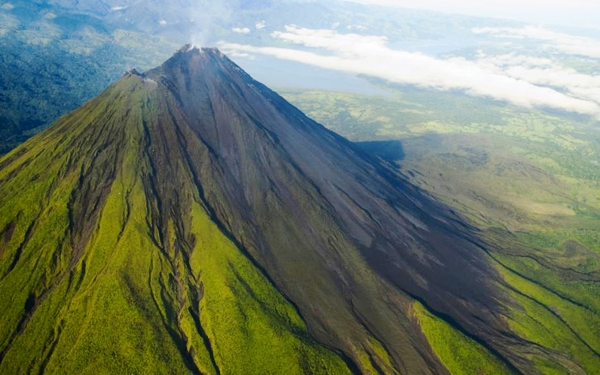 The Golden Bean
Costa Rica celebrates its independence from Spain in September every year. The year was 1821 when independence was obtained, but the coffee had already arrived at Costa Rican shores and taken root by then. This little country checked all the coffee-growing boxes, including that fertile soil from the volcanoes, high altitudes with mountain ranges that run down its center, and a cool climate.
Coffee became the social, economic, and cultural base of Costa Rica for the following centuries and remains present in the daily lives of Costa Ricans. While the first coffee plantations were in the Central Valley, it quickly expanded to other parts of the country, including the Arenal Volcano region. Here, the soil is definitely volcanic, slightly acidic, and very fertile, creating ideal conditions for a delicious brew.
Touring a coffee plantation is a great way to learn about the history and production of this important plant and berry. Wander through the coffee plantations and learn the step-by-step process of what is considered the Golden Bean. See how it is grown, harvested (by hand!), dried, and roasted.  During coffee-picking season, you can even try your hand at this difficult manual process.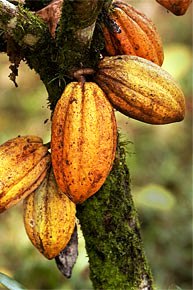 Sweet Sugar Cane
Sugar Cane arrived in Costa Rica around the same time as coffee and quickly became one of the main agricultural products. So, while coffee is our Golden Bean, sugar cane is our sweetest tradition and is part of the Costa Rican rural landscape.  The sugarcane industry is an important contributor to the Costa Rica economy and continues to require manual labor for the harvesting season, which is called "Zafra Season." It is hard work and very labor-intensive!  
While the farming side of the process is an integral part of Costa Rica´s agricultural history, the real Sugar Cane tradition is found in the Sugar Mill or "Trapiche."  Nowadays, Sugar Mills are run by electricity and are in big buildings, the old-style Trapiches are still in use on the small farms.  Once run on the power of oxen, the sugar cane is squeezed to produce sweet juice, which is then used to create products.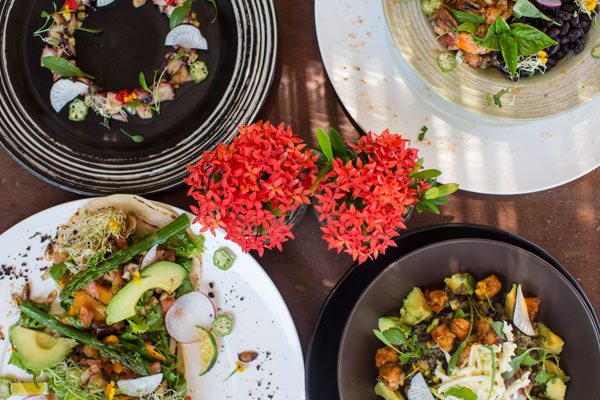 Cacao – the food of the Gods
Did you know that the word chocolate is said to have evolved from the Aztec word "xocoatl" which is what the Aztecs called the bitter drink that was brewed from cacao beans? The cacao tree is called Theobroma cacao in Latin, which translates to "food of the gods"?  
This ancient beverage was created and drunk by rulers, warriors, priests, and nobles during sacred ceremonies, including marriages, births, and deaths. It was even used as currency. Nowadays, chocolate is much more accessible and comes in many shapes, forms, qualities, and flavors, and it is a favorite for many.
In Costa Rica, cacao is one of the top export products and is an important part of Costa Rica's culture, especially in the Caribbean and in the first peoples' communities. The Arenal Volcano area offers the perfect conditions for cacao tree growing, so where better to learn about how cacao becomes chocolate? 
Volcano Travel will take you to the must-do cultural tours and the unforgettable adventure tours in the Arenal Volcano area. Enjoy the very best of Arenal and La Fortuna!