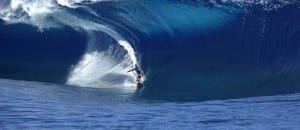 Puerto Viejo and the Caribbean Coast of Costa Rica will host the second big surf competition in the 2014 Olympus National Surfing Circuit later this month. The Lime Coral Caribbean Classic II will be held January 25 and 26 at Playa Cocles just south of Puerto Viejo.
Top surfers from all over Costa Rica will compete in seven categories in the race for the national champion title: Open Division (ages 18 and up) for men and women, Juniors (under 18) for men and women, Boys (ages 15 and under), "Minigrometts" or young surfers (boys and girls ages 12 and under), and Longboard.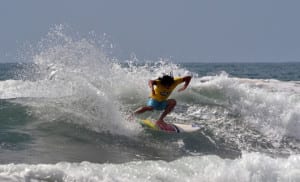 Maikol Torres of Playa Esterillos Oeste is currently leading the Men's Division for the 2014 Costa Rica National Surfing Circuit. Torres won the first competition of the season, the Dunkelvolk Cup at Playa Bejuco on December 14-15, and is challenging Men's National Champion 2013, Jair Pérez of Jacó. For the women, 10-time national champion Lisbeth Vindas is blazing the trail.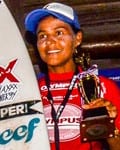 Going strong after winning the 2013 National Champion title in July, Vindas again won top honors in the Dunkelvolk Cup in December.
Puerto Viejo and the southern Caribbean Coast are not as often thought of as a big Costa Rica surfing destination. Surfers in the know come to Cahuita, Puerto Viejo, Cocles and Manzanillo for the great waves and the relaxed Afro-Caribbean vibe. Puerto Viejo also is home to what is considered the most powerful wave in Costa Rica — "Salsa Brava."
Where to stay in Playa Cocles: Hotel Le Caméléon ("The Chameleon").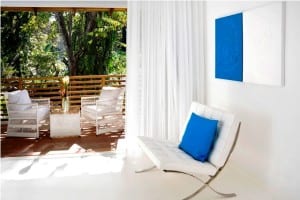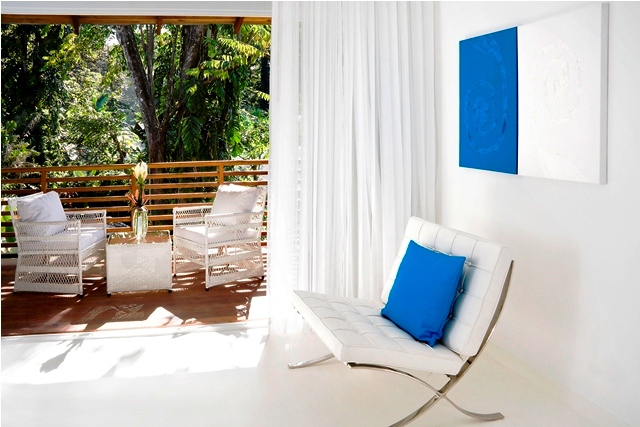 One of the finest upscale hotels on Costa Rica's Caribbean Coast and an Enchanting Hotel of Costa Rica, Le Caméléon is located across the street from the beautiful golden sand Playa Cocles, where the hotel has a private beach club. You will be minutes from watching all of the action of the Lime Coral Caribbean Classic II national surf competition.
Article by Shannon Farley
Related articles