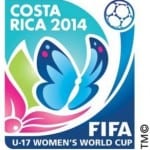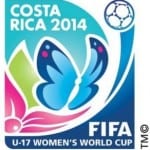 2014 is the year of World Cup fever. Costa Rica will host its own World Cup in March 2014 – the FIFA Under-17 Women's World Cup.
Sixteen international teams will gather in this spectacular Central American country to compete for title of world champions. The prestigious tournament will be played in Costa Rica from March 15 to April 4 in four stadiums in San Jose, Alajuela, Tibas and Liberia.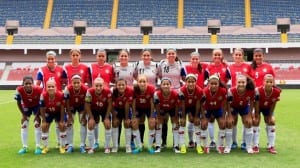 Costa Ricans are passionate about football. The Costa Rica National Men's Team is readying for the 2014 World Cup in Brazil. The Costa Rica Women's U-17 National Team, led by coach Juan Diego Quesada, has joined new young talent to build a strong and competitive team. France won the FIFA Women's U-17 World Cup in 2012 in Azerbaijan; Costa Rica did not play.
Costa Rica will kick off the event on March 15 playing Venezuela in the opening game at the National Stadium in San Jose at 8:00 p.m.
The Draw for the FIFA tournament is:
Group A: Costa Rica, Venezuela, Italy, Zambia
Group B: Ghana, Korea DPR, Germany, Canada
Group C: New Zealand, Paraguay, Spain, Japan
Group D: Mexico, Colombia, China PR, Nigeria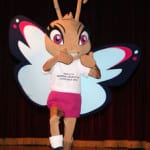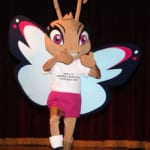 The colorful winged official mascot of the FIFA U-17 Women's World Cup 2014 is "Juna" the Blue Morpho butterfly. "Juna" means "to fly" in the indigenous Cabecar language. The official slogan for Costa Rica 2014 is: "Costa Rica abre sus alas al mundo," which means "Costa Rica opens its wings to the world" – representing the country's hospitality to those participating in the competition.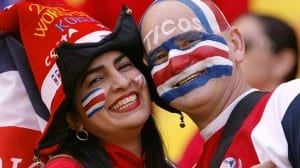 To have such a top-level event in Costa Rica is significant for inspiring more female football players and leaders in the country, remarked Costa Rica President Laura Chinchilla, at the draw of the 2014 FIFA Under-17 Women's World Cup in December: "Women, in football as well as in different aspects of modern life … we are no longer mere spectators. We are protagonists, or else we are fighting for the right to be. For this reason I celebrate these competitions in a country where we, as women, have torn down many walls."
Travel info for Costa Rica
Book your travel for this unmissable Women's U-17 World Cup event with the online travel directory Costa Rica Guides. Operated by Expediciones Tropicales, a Costa Rica travel agency with more than 18 years of experience, Costa Rica Guides helps you with hotel reservations, private transportation, rental cars, shuttle services, local flights, Costa Rica tours, and Costa Rica vacation packages.
Article by Shannon Farley
Related articles