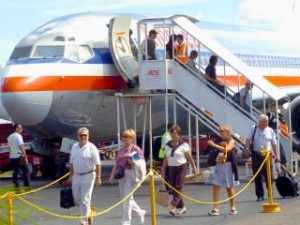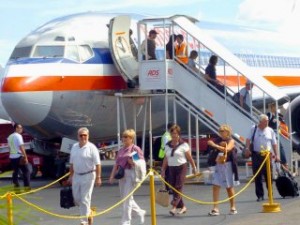 Guanacaste is known as the "sunny side" of Costa Rica. The northwestern province is named after Costa Rica's national tree, the Guanacaste. The nearly-always sunny climate is dry and hot, which creates its unique dry tropical forest habitat. Vast rolling plains, foothills, low coastal mountains and the towering Cordillera de Guanacaste mountain range create an interesting topography and micro-climates rich with biodiversity.
Guanacaste has quickly changed from a forgotten corner of Costa Rica into one of the most visited areas in the country by national and international tourists. The region is home to seven national parks, and the Guanacaste Pacific Coast is known as the "Gold Coast" or "Costa Rica's Riviera" for its spectacular beaches.
The Liberia International Airport (LIR) is the fastest way to get to these popular Costa Rica beaches and all of Guanacaste's attractions. Presently, 15 daily passenger flights arrive into the Daniel Oduber International Airport at Liberia. According to statistics from the Costa Rica Bureau of Immigration and the Costa Rica Tourism Board (ICT), Liberia is the airport of choice for approximately half of all Canadian visitors and 30% of U.S. tourists to Costa Rica.
Discover another side of Guanacaste at the Rincon de la Vieja Volcano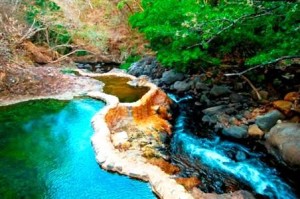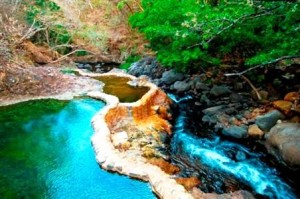 The beautiful forest, waterfalls, rivers, natural volcanic hot springs and bubbling volcanic mud pits of the very active Rincon de la Vieja Volcano are a top attraction in Guanacaste. Located right near the Las Pailas entrance to the Rincon de la Vieja National Park, in the midst of all of these natural wonders, is Hacienda Guachipelin Hotel.
Hacienda Guachipelin is a working horse and cattle ranch and an eco-tourism hotel for adventure travel. They offer thrilling canopy ziplines, canyoning, waterfall rappelling, river tubing, horseback riding, nature trails, mountain biking, thermal springs and an authentic experience of Guanacaste culture.
Article by Shannon Farley
Related articles