Enchanting Hotels is a collection of boutique, luxury hotels in the best locations in Costa Rica. Each award-winning hotel guarantees a memorable stay. With hotels in Guanacaste, Limon, the Central Valley, the Northern Lowlands, the Southern Pacific, and Monteverde, Enchanting Hotels has a sustainable, luxury hotel in your favorite Costa Rican corners where comfort and inspiration are present during each stay. This month we will explore Puerto Viejo, Limon. A hidden gem in the Caribbean for your next vacation.
Puerto Viejo de Talamanca, located on the Caribbean coast of Costa Rica, is a hidden gem that many travelers have yet to discover. It's a small town with a big personality, filled with breathtaking beaches, lush rainforests, and a vibrant culture that will leave you spellbound. And at the heart of this magical destination is the Cameléon Hotel, a cosmopolitan boutique hotel that is the perfect base for exploring all that Puerto Viejo has to offer.
Le Cameleon Hotel is a luxurious boutique hotel located in the town of Puerto Viejo, in the Limon province of Costa Rica. The hotel is situated in a lush tropical forest and sits on one of the most beautiful Caribbean beaches, Playa Cocles.
The hotel's design is modern and minimalist, with a sleek and elegant white facade that blends seamlessly with the surrounding natural environment. The interiors are also decorated in white, with accents of bright colors, creating a fresh and vibrant atmosphere.
The hotel has a variety of suites and escape rooms. Choose from beachfront, family, deluxe, superior, and standard rooms that can comfortably accommodate between 2 to 6 adults depending on the room you stay in. The rooms are equipped with modern amenities such as air conditioning, flat-screen TVs, and Wi-Fi. The bathrooms are spacious and feature luxurious rain showers. The Romantic Suite Beachfront even has its own pool!
Le Cameleon Hotel boasts a beautiful outdoor swimming pool surrounded by comfortable sun loungers and lush vegetation. There is also a spa where guests can indulge in a range of treatments and massages, as well as a fitness center for those who wish to stay active.  Try the wonderful yoga class available on Tuesdays, Thursdays, and Saturdays!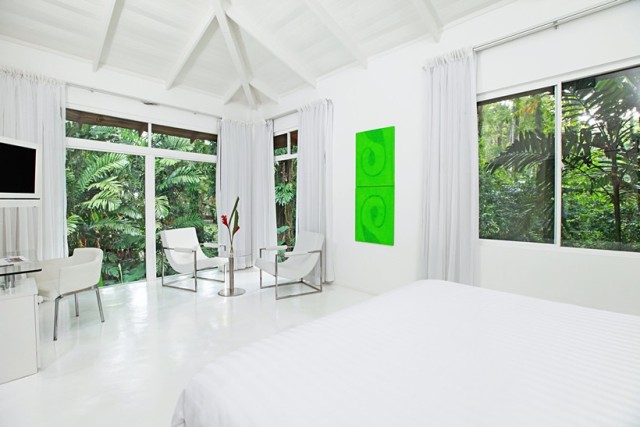 Why should you visit Puerto Viejo?
Enchanting Hotels invites you to Puerto Viejo and experience firsthand why it is such a great vacation destination. Here are just a few reasons why you should consider adding Puerto Viejo to your travel bucket list:
Puerto Viejo is Beautiful Beaches:
Puerto Viejo is home to some of the most beautiful beaches in Costa Rica, including Playa Cocles, Playa Chiquita, and Punta Uva. Each beach has its own unique charm, from the clear blue waters to the powdery white sand. Whether you're looking to relax and soak up the sun or explore the underwater world with snorkeling or diving, Puerto Viejo's beaches have something for everyone.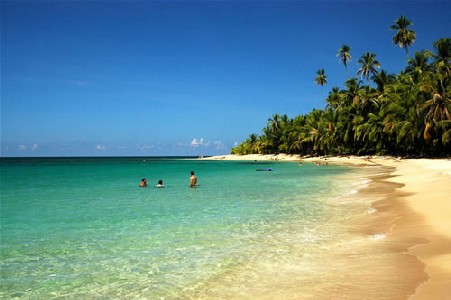 Puerto Viejo, Limon is a culture-rich destination.
Puerto Viejo is a melting pot of cultures, with influences from Afro-Caribbean, indigenous, and European traditions. You can see this diversity in the local cuisine, music, and art. Make sure to visit the Saturday farmer's market to taste some of the local delicacies and check out the colorful street art that adorns the walls of the town.
The town was originally settled by Afro-Caribbean immigrants, and you can still hear their unique music and language spoken today. Add in influences from the indigenous Bri Bri people and the European ex-pats who now call Puerto Viejo home, and you have a truly eclectic mix.
Puerto Viejo is Delicious Dining!
And let's not forget about the food. Puerto Viejo is known for its delicious cuisine, which blends Caribbean, African, and Latin American flavors. Try the fresh seafood, jerk chicken, and plantains at one of the local restaurants, or sample the fresh fruit at the weekly farmer's market.
Noa Beach Club is Le Camelón Hotel´s popular restaurant that specializes in modern, international cuisine with a Costa Rican twist. The creative chefs use fresh, locally sourced ingredients and produce to delicious dining experiences surrounded by the stunning natural beauty of the area.
The flavors and colors of the Caribbean also can be enjoyed at the Cocktail Bar. Refreshing and innovative cocktails make up the classic and modern drink menu, which is a welcoming experience after a day at the beach or being out and about in town or in nature.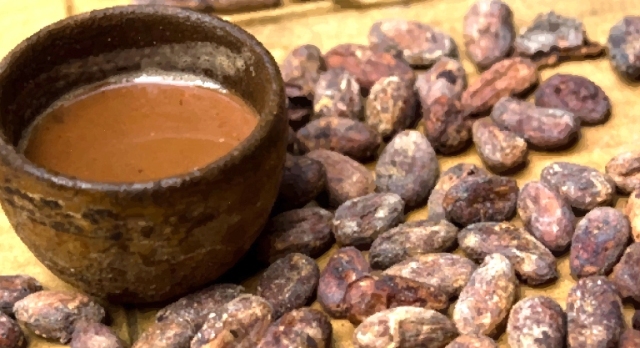 Puerto Viejo, Limon is nature´s backyard!
Puerto Viejo is surrounded by lush rainforests, home to a diverse range of flora and fauna. Take a guided tour to explore the wildlife and learn about the local ecosystems. You might even spot a sloth or a toucan!
Beyond the beaches, Puerto Viejo is surrounded by lush rainforests and wildlife reserves. Take a hike through the Gandoca-Manzanillo National Wildlife Refuge to spot monkeys, sloths, and exotic birds. Or head to the Bri Bri Indigenous Reserve to learn about the local culture and traditions.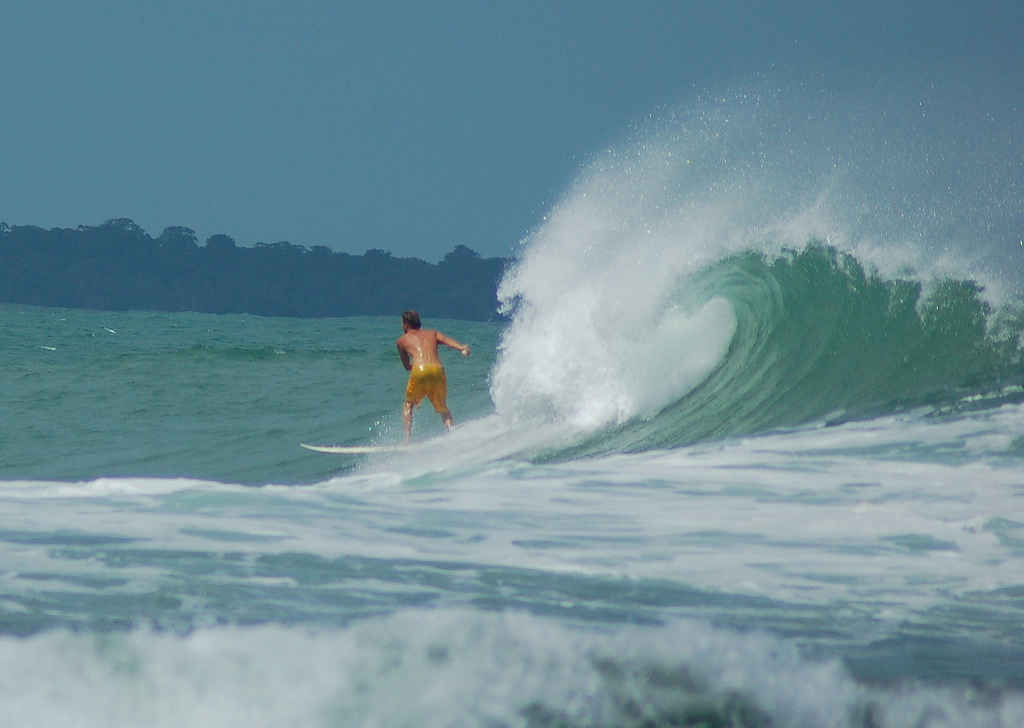 Puerto Viejo is Adventure!
If you're an adventure seeker, then Puerto Viejo, Limon is the perfect vacation destination for you. This small town on the southern Caribbean coast of Costa Rica is surrounded by lush rainforests, pristine beaches, and stunning natural beauty. Here are some of the best adventure activities you can enjoy around Puerto Viejo.
Surfing
With its consistent waves and warm waters, Puerto Viejo is a surfer's paradise. Whether you're a beginner or an experienced rider, you'll find plenty of great spots to catch a wave. Head to Playa Cocles or Salsa Brava for some of the best surfing in the area.
Snorkeling and Scuba Diving
The clear blue waters around Puerto Viejo are teeming with marine life, making it a perfect spot for snorkeling and scuba diving. Take a boat tour to Cahuita National Park to explore the vibrant coral reefs and swim with tropical fish, sea turtles, and even dolphins.
Zip-lining
For an adrenaline rush, try zip-lining through the rainforest canopy. There are several zip-line tours available near Puerto Viejo, including one that takes you over the stunning Gandoca-Manzanillo Wildlife Reserve.
Hiking and Nature Tours
The rainforests around Puerto Viejo are home to a wide variety of wildlife, including monkeys, sloths, and exotic birds. Take a guided hiking tour through the forest to spot these incredible creatures and learn about the local flora and fauna.
If you're looking for a unique and unforgettable vacation destination, look no further than Puerto Viejo, Limon. This small town on the southern Caribbean coast of Costa Rica is a true gem, and the Enchanting Hotel, Le Cameléon is the best place to stay while you are there!