You have popped the question or, at least, decided to pop the question, so congratulations! While the wedding organization can bring moments of stress and a sense of overwhelming, the well-earned and joyful honeymoon should be stressless and exciting as you dream of your best honeymoon destination. Hacienda Guachipelin in Guanacaste, Costa Rica, is a top honeymoon getaway. Let´s see why!
Hacienda Guachipelin is your perfect honeymoon getaway and was made for lovers and romantics alike. This is where the tropical dry forest embraces your privacy and where you and your partner are at one with each other in a mountain hotel focused on eco-luxury. Why is Hacienda Guachipelin the perfect honeymoon getaway in Costa Rica? Let´s explore this fantastic destination that is the perfect calm after the wedding rush and is just as memorable as the special day.
Hacienda Guachipelin believes that a honeymoon should never be an afterthought and is just as important as your celebration as a couple.  We also believe that we can be your partners in organizing the perfect getaway.  After the rush and the emotion of a celebration of life for a newlywed couple surrounded by friends and family, the honeymoon is the sweet indulgence to rest, relax and begin married life.
Choose from some Adventure and Romantic packages designed for all.  From our adventure honeymoon package to one of pure romance, you and your partner can decide how you want to make this time unforgettable. Hacienda Guachipelin believes that honeymoons can be both romantic and adventurous, where the couple's goals are defined and conquered!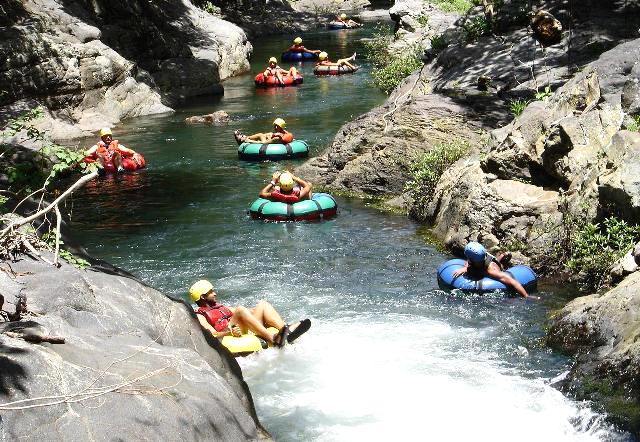 Romantic Adventure
Costa Rica is full of fun adventures, so get your hiking boots on and the adrenaline on full speed to do some awesome fun-filled activities close to the property and close to nature.  After a day of white water rafting or hiking, to retreat to the comfort of your sanctuary is sweet!
Romantic Serenity
For those that prefer to lay back and breathe the serenity and peacefulness in, Hacienda Guachipelin is perfection.  Delight in the property`s tropical gardens and trails through the forest with a picnic for two and then have a couple's massage. This is heaven on earth.
Here are some honeymoon planning questions and answers to decide when to go on your honeymoon and why Hacienda Guachipelin is where to go.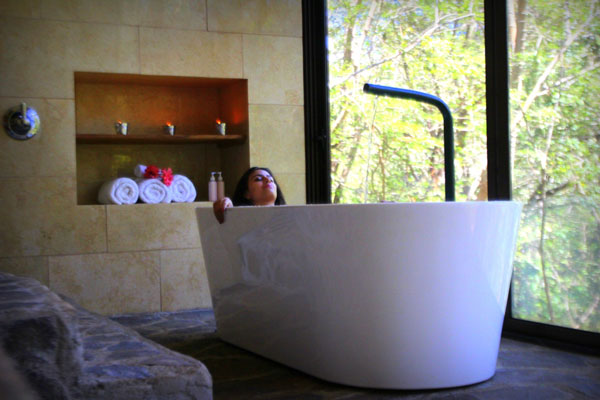 Decide where to go.
If you are together, a honeymoon anywhere will be a wonderful one. Nevertheless, it is great to visit a destination neither of you has been to and offers activities that you both enjoy.
Costa Rica is world-renowned for its close-to-nature adventure activities and boutique hotels that offer exclusive experiences. This is Hacienda Guachipelin in a nutshell! A traditional, Costa Rican-style Hacienda immersed in the unique tropical dry forest that can only be found on the Nicoya Peninsula in Costa Rica.  As well as the dining experiences, Simbiosis Spa, pristine pool, spacious, wood-accented suites, and an adventure center.
So, mix and match your honeymoon experience between the serenity of the hotel and spa with the adventure of the forest. This is where your couple's goal list will get some checks!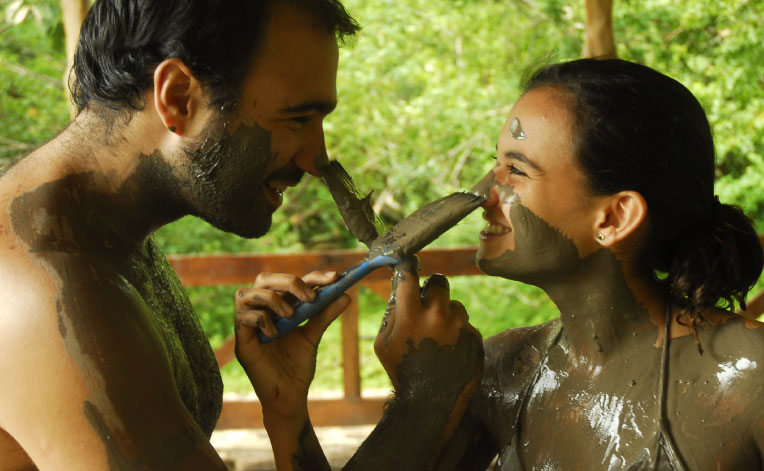 When to go on your honeymoon.
Costa Rica is a wonderful country to visit at any time of the year, and the word is out about it as a top vacation destination. So, Costa Rica will be ready to host your unforgettable honeymoon whenever your special wedding day is. Yet another wonderful reason to spend your honeymoon in Costa Rica!
Costa Rica is also very easy to get to! The Guanacaste International Airport has daily flights from all the major North American hubs cutting down travel time considerably. Hacienda Guachipelin is just 21 scenic miles away so you will be in your beautiful suite in less than an hour. The drive will take you up onto the slopes of the Rincon de la Vieja Volcano, one of Costa Rica´s most impressive and adventurous landmarks!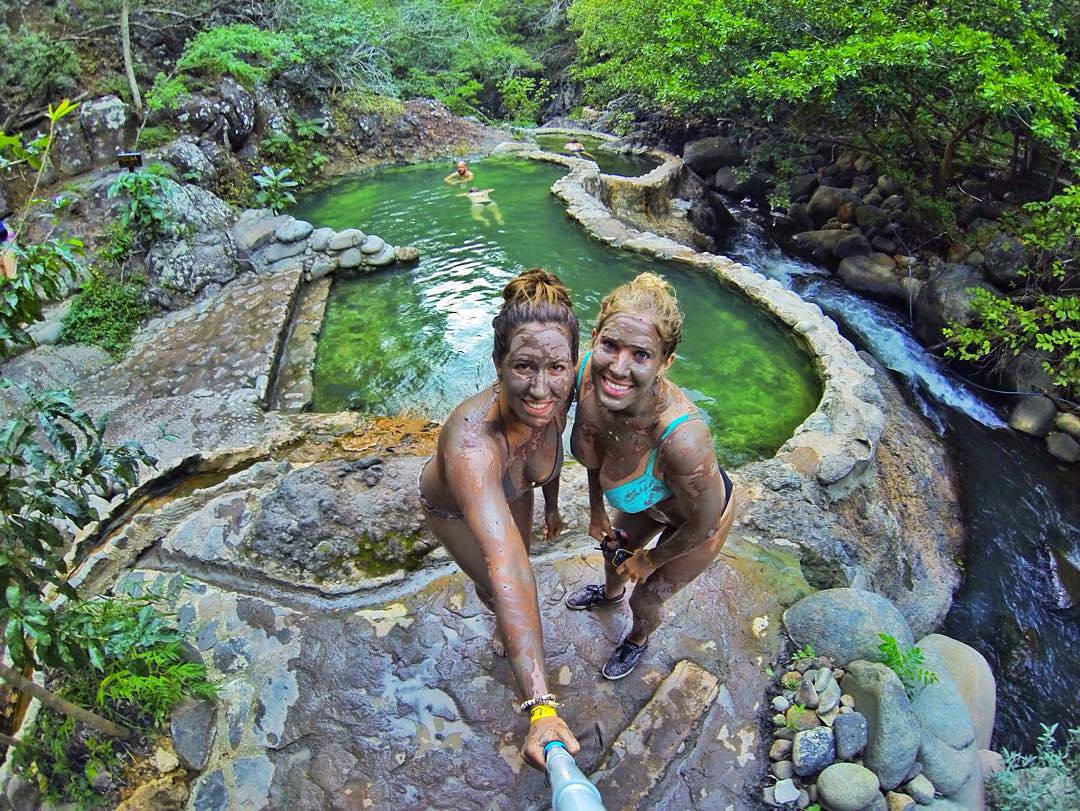 Why stay at Hacienda Guachipelin for your honeymoon?
Hacienda Guachipelin checks a number of boxes when it comes to planning your honeymoon!
Our Spa
Hacienda Guachipelin Boutique Hotel & Spa invites you to its wellness center, created to indulge you, ease your mind, and soothe your body and soul. The Simbiosis Spa offers a menu of wellness treatments immersed in nature. Choose from an array of treatments for your body and experience their restorative powers!   Enjoy a mud body wrap or a volcanic rock body treatment to relax, restore and relieve.
For a honeymoon treat, don`t forget to reserve a couples massage to relax and immerse yourself in the beauty and quiet of the mountainside with your favorite person. Nature, wellness, spa treatments, sensitive and trained professionals, aromatherapy, and organic creams, oils, and scrubs are part of the Hacienda Guachipelin Spa experience and an essential part of your stay in this amazing little corner of Costa Rica.
Dining Experience
With three restaurants to choose from, dining at Hacienda Guachipelin is part of the experience. Casual dining surrounded by the tropical dry forest and its sights and sounds create the perfect backdrop for special moments of your honeymoon.
The menus are inspired by local ingredients and traditional Costa Rican dishes, so not only will the honeymoon destination be new for you both, but the flavors of your dining experience will also be new. Beautifully fresh, tropical fruit and vegetables, locally sourced produce transformed into delicious, innovative dishes, and great vibes in nature are the recipe for the Guachipelin dining experience.
Adventure Time
Hacienda Guachipelin is an adventure in nature in the thrilling sense of the word. This is where you can zipline through the forest canopy. You can tube down a river, hop on a horse, and rappel down a canyon wall….and…. that is just one day of fun! Fill your honeymoon days by mixing relaxing in the mud baths and thermal springs with some adrenaline rush activities to make your stay even better!
Time to get the calendar out to see when your honeymoon will be! Remember that it doesn´t have to be right after the wedding. Choose the honeymoon dates that best suit you lovebirds. Hacienda Guachipelin is a member of the Enchanting Hotels collection of exclusive hotels in Costa Rica, and it looks forward to your visit and being part of this special time.