As travel more or less comes to a standstill while the worldwide community looks for ways to flatten the curve and attend the affected directly by THE virus, the tourism industry looks for ways to face closed borders, parked planes, #stayathome trending and remain positive.   Costa Rica is adapting to a day-to-day plan where hope and a sense of community strengthen with innovative ways to support small and medium businesses which sum up the majority of our tourism-based companies.
Enchanting Hotels and Experiences Costa Rica and our collection of exclusive hotels and activities are all small and medium companies that provide employment and income to many members of the communities they form as part of our sustainable tourism practices that are dear to our hearts.   So, as we are doing our very best to understand the way to move forward under these exceptional circumstances, our focus is also on how we can do this by affecting our employees and our communities the least way possible.
What gives us hope and ultimately strength under extreme situations is that while our eco-luxury hotels have zero-occupancy as the world has gone into lockdown, we are looking for innovative ways to remain productive.  Through creativity and remaining busy, we will ensure that when travel begins again, your visit to Costa Rica and your stay at one or a number of our hotels will be exceptional!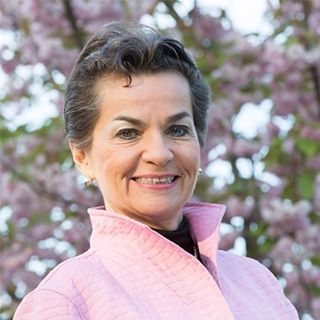 Costa Rica leads by example
As it does in many ways, Costa Rica has shown it can lead by example with the very favorable strategies that the government and the health system have implemented to contain the virus from spreading at exponential speed.  Through early adoption of critical courses of action to reduce the spread, robust medical testing, and civil obedience, Costa Rica will recover in the near future rather than the distant.
Costa Rica is a very popular tourist destination and is especially attractive during the months of March and April when many say farewell to the cold winters and welcome the warmth.  This has meant that many of the Enchanting Hotels guests have been unable to travel and enjoy their time in Costa Rica once more extreme measures were implemented in the face of the virus.
As our hotels begin to understand the full impact of the COVID-19 and how to best manage guests, employees, and the communities without the experience of a similar situation under our belts to lean on, we would like to ensure you that we will do everything in our power to assist travelers in their efforts to reschedule their travel plans.
Flexibility is Key in Exceptional Times
One of the strategies is the implementation of a flexible policy to make new reservations at a later date and once the coast is clear to travel again. It is important to check directly with each hotel to understand the cancellation policies and how your reservation will be managed.  Please be rest assured that our hotels will look for ways to manage each guest's reservation in the best way possible for all concerned. It is important to understand that due to the 100% cancellation rate, our hotels went to 0% income in a matter of days.  Exceptional times!
While flexibility is a key trait during these times, we do want to let you know that while in many cases, the investment you made in staying at our hotels will become a credit to be used at a later date, it is allowing our hotels to undertake important activities including the payment of salaries to the staff that each hotel has retained, training, and working with our communities to ensure we remain safe.  This is also when our sustainable practices become more important than ever.
With your pre-payment, you are guaranteeing that your future vacations to beautiful Costa Rica will be as you expect and as you want them to be and we are grateful for your flexibility and understanding.  We will continue to work hard to ensure that every aspect of your stay at our hotels exceeds your expectations.  This also extends to the support you are providing to our close-knit communities and the local businesses that depend on us too!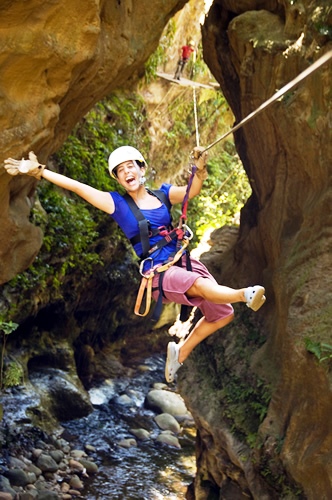 Continue to Dream! 
We are positive that the calm after this worldwide storm will bring a period of new learning and understanding of how we see the world and humankind.  We invite you to continue to dream of your travels as this brings shines of hope and know that we are working hard, with the necessary safety measures in preparation for our open-arms welcome when the time comes.
Enchanting Hotels and Experiences is looking forward to being part of your future vacation plans to Costa Rica!  This experience has brought winds of change in the world but we continue to remain confident that we will come out at the other end stronger and better prepared.  In the meantime, we ask you to remain safe and healthy!
Please find links to our amazing hotels that are receiving reservations and rescheduled dates for your travels in the near future!  Costa Rica with Enchanting Hotels is the best way to discover the beauty of this amazing country that we love so much! We hope to see you soon enjoying the very best of Costa Rica!
Caribbean:
Manatus Costa Rica, Tortuguero: www.manatuscostarica.com
Le Cameleon Boutique Hotel, Puerto Viejo: https://www.lecameleonhotel.com/
Guanacaste:
Nammbú Beachfront Bungalos, Playa Carrillo: https://www.nammbu.com/
Hacienda Guachipelin, Rincon de la Vieja: https://www.guachipelin.com/
Bosque del Mar, Playa Hermosa: https://bosquedelmar.com/
Northern Lowlands
Tilajari Hotel Resort, https://tilajari.com/
Hacienda Caño Negro: https://www.haciendacanonegro.com/
Central Pacific
El Establo Mountain Resort, Monteverde: https://elestablo.com/
South Pacific
Nicuesa Rainforest Lodge: https://www.nicuesalodge.com/
Cristal Ballena, Marina Ballena: https://www.cristal-ballena.com/
Central Valley
Poas Volcano Lodge: https://www.poasvolcanolodge.com/
El Studio Hotel, Santa Ana: https://www.costaricastudiohotel.com/