In these difficult times, it´s important to share positive news and this is one of them! Enchanting Hotels and Enchanting Experiences say wilkommen to Lufthansa as they just made it even easier to cross the Atlantic Ocean and reach paradise!  The white-sanded beaches, fantastic hotels, wildlife galore and adventure everywhere, Costa Rica is the perfect holiday destination. Wilkommen to Costa Rica! Wanderlust to Costa Rica is even easier from Oktober! Perfekt!
Located at the center of the American Continent, Costa Rica is boarded by the Caribbean Sea and the Pacific Ocean and has the majestic Continental Divide that runs down the middle like a backbone.  This gives wanderlust traveler's endless possibilities to explore and enjoy this little paradisiacal country.
Wanderlust to Costa Rica!
Lufthansa knew they were onto something good when this prestigious European airline started flying into Costa Rica back in March 2018 with a twice-weekly direct flight between Frankfurt and San Jose, the capital of Costa Rica.  The lucky days were Thursday and Saturdays in a modern Airbus A340-300 and with them, a diversity of new travel bug possibilities were opened!
But the story between Germany and Costa Rica goes back way before 2018. Thanks to Costa Rica`s delicious, world-famous coffee, the exportation of the golden bean to Germany started many centuries ago forming the beginning of a strong friendship that remains to this day.
With a good eye for identifying prosperity, many Germans decided to make Costa Rica their home bringing with them, traditions and customs that have been incorporated into the Costa Rica way of life.   Bester Kaffe!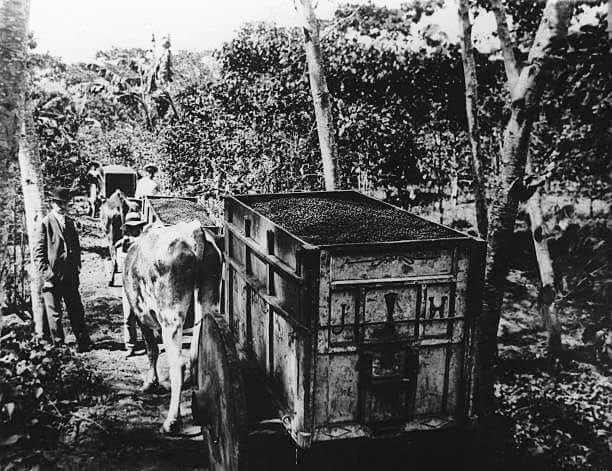 The friendship goes back years!
So, when you fly over on Lufthansa to Costa Rica and look for a refreshing, cold beer, you can thank a visionary German who started the beer industry back in 1888 and Costa Rica hasn`t looked back since!  The local beer tastes heavenly sitting under a palm tree after a delicious swim in the ocean. And, needless to say, you can enjoy Oktoberfest every year in the warm, tropical sun.   Die Sonne!
It is only fitting then that Lufthansa announced this week that in October, 2020, that it will increase from two to three direct flights between Germany and Costa Rica.  This means your wanderlust vacation can start on a Tuesday, a Thursday or a Saturday in just a few months. Now, that is worth lifting our beer mugs too!  Prost!
This fantastic news means that you can start planning your dream trip to Costa Rica where adventure and nature unite in an eco-tourism experience. Enchanting Hotels is your exclusive collection of eco-luxury hotels located in the most beautiful locations of Costa Rica.  Small, boutique, sustainable-focused hotels that invite you to live the Costa Rican experience the best way possible. Das Hotel!
Enchanting Experiences is the perfect complement to your stay at the Enchanting Hotels properties.  Fill your days with fun adventures discovering the rainforest, the ocean, the mountains and the lowlands with the expertise of Enchanting Experiences and then slip into the beauty of your Enchanting Hotel.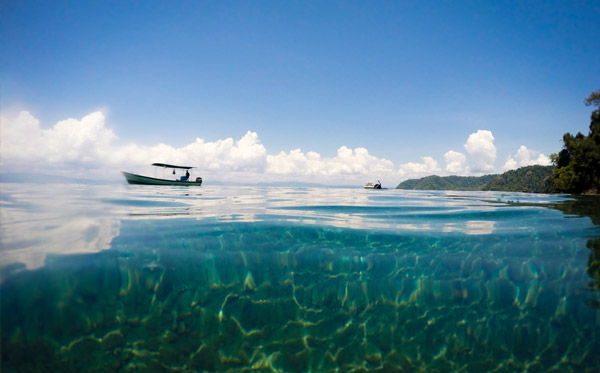 Lufthansa Group and Costa Rica
Lufthansa is actually a group of airlines that service the world from different hubs and countries.  One of these airlines is the Swiss-based Edelweiss that, yes, also travels to Costa Rica from Zurich.  This Swiss airline has three weekly direct flights between the two countries on Tuesdays, Fridays, and Saturdays!
These two flight options open up a world of possibilities for the Central-European countries and beyond.  Thanks to the group's multi-hub strategy, you can easily connect to either airline from a world of other cities for your flight to beautiful Costa Rica.  The only tough question you need to make is which day to begin your dream vacation.  Welcher tag!?
Another fantastic German import that Costa Rica has fused into its own is the influence many Germans had on the education system especially in the sciences. Costa Rican education has always been important for the country and is the reason why many foreign companies have decided to establish offices as they have a highly educated local workforce. Danke!
With Lufthansa adding another flight to their weekly schedule and the strengthening of the Costa Rican-German tourism market, new possibilities abound for both countries which are exciting.  Enchanting Hotels and its beautiful eco-luxury boutique hotels located in the best destinations in Costa Rica to enjoy nature-inspired experiences, look forward to being part of the continued growth and satisfaction of the German market! Wilkommen to Costa Rica!