Personally, I prefer staying in small boutique hotels. Large chain hotels have their function, though I rather like when the receptionist remembers my name and is personable enough to care how I am and how my stay is going. I like waiters who remember I favor water without ice and that my mid-afternoon coffee is an absolute must … with a healthy shot of warm milk, if you please. I am deeply grateful to attentive staff who think up and suggest new things to do or places to visit, without being asked; and who share the scoop on local hangouts and well-priced stores.
Boutique hotels are all about an unforgettable travel experience. They enrich your journey with something different – history, culture, remarkable architecture, outstanding surroundings, new friends or unusual charm.
According to Wikipedia, "Boutique Hotel" is a "term popularized in North America and the United Kingdom to describe hotels which often contain luxury facilities of varying size in unique or intimate settings with full service accommodations." Typically, boutique hotels are furnished in a themed or stylish manner and offer their services in a comfortable, intimate and welcoming setting.
There are as many different styles of boutique hotels as there are chains, but what binds them all together is their design flair and attention to detail. It is generally accepted that boutique hotels have less than 100 rooms, and as per "Boutique Hotels International," they have an intimate atmosphere.
If you've ever spent time in a boutique hotel, you understand what all the fuss is about. Instead of an impersonal homogenous chain hotel, you get a distinct place where design is intrinsic to the experience, where they pride themselves on personalized service, where details and quality count, and where its charm and intimacy ease you into relaxing even before you've checked in. Further, it often costs less than you might think.
Enchanting Hotels in Costa Rica is a collection of small, charming, romantic boutique hotels and lodges, each featuring an exclusive original character and style. Meeting all of the boutique hotel standards, they are special and unique with first-class service. Additionally, all Enchanting Hotels are dedicated to Eco-tourism and committed to Costa Rica's Sustainable Tourism program.
More than one million tourists come to Costa Rica each year to experience its unique natural environment. Costa Rica is located in a privileged site on the Central American isthmus, lined by the Pacific Ocean on the west and the Caribbean Sea to the east – both coasts full of incredibly beautiful beaches, bays and gulfs. The country boasts the perfect combination of tropical weather, exuberant nature, adventure activities, friendly people, and a stable government.
Whether you are seeking adventure, relaxation, culture, or pure unadulterated indulgence, the Enchanting Hotels collection offers the most sought-out travel destinations.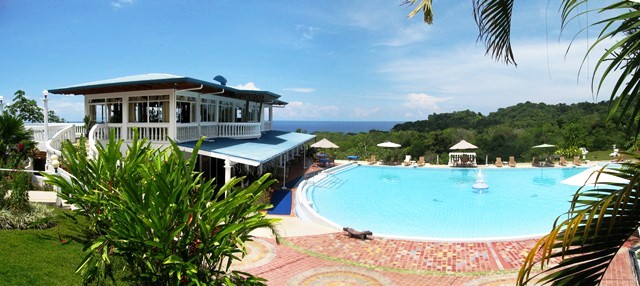 Also in the Enchanting Collection are tourist attractions with the same concept of personalized and first class service.
By Shannon Farley
Related articles