However small beautiful Costa Rica maybe, the opportunity to discover new eco-luxury hotels that offer unique experiences thanks to the ingenuity and creative minds of their owners with a profound love for nature and its conservation.   Many of these hotels are small and offer all types of travelers, new and innovative ways to live and feel Costa Rica.  And this is where Ecolirios Boutique Hotel and Spa comes into the picture that lovers of Costa Rica welcome with open arms!
Ecolirios Boutique Hotel and Spa brings us new landscapes and new roads to a secluded yet spectacular corner of the country that will take your breath away.
Ecolirios can be found on the lower slopes of Costa Rica's central mountain range and backbone, enveloped with lush rainforest and natural wonders.  This is the Caribbean heartland in all its virgin beauty.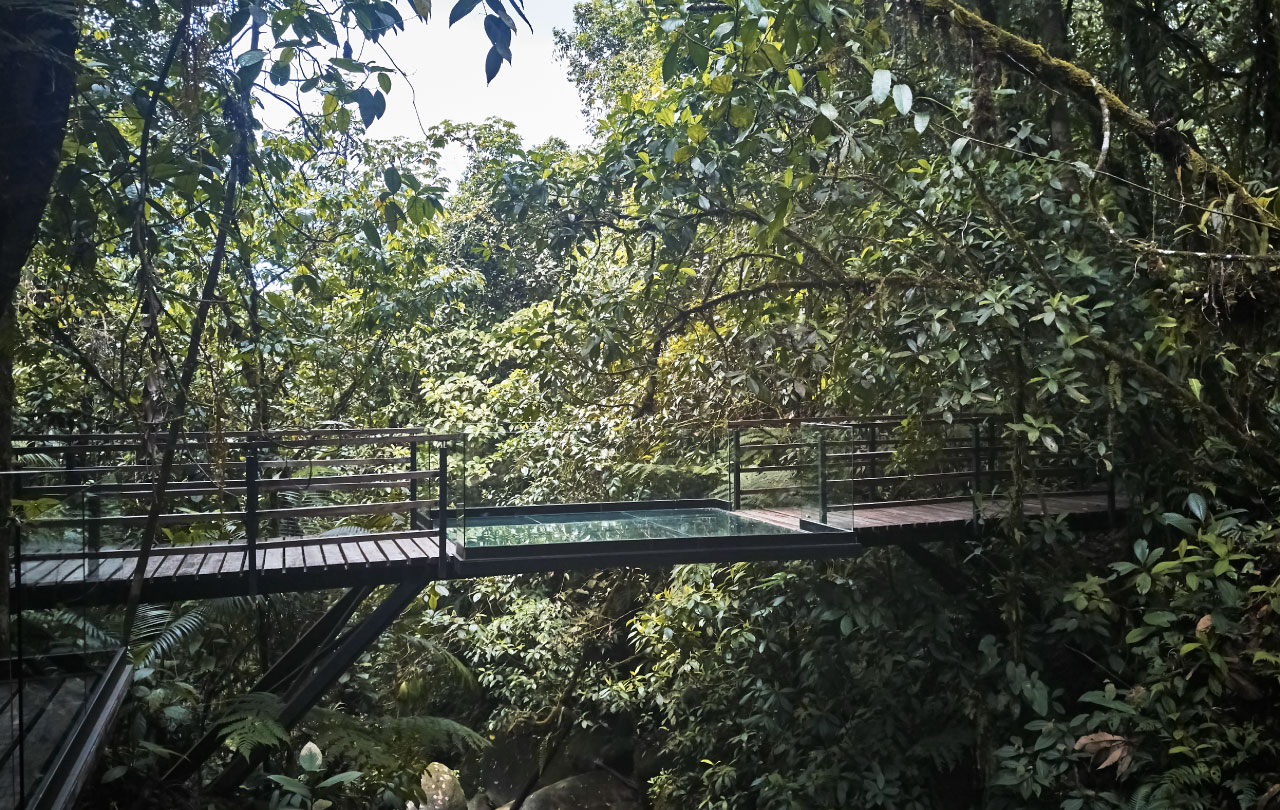 New landscapes and New Roads
Just over a two-hour scenic drive from San Jose, even the road to the property is breathtaking. You will make your way over the central mountain range that is also one of Costa Rica's emblematic national parks. The steep slopes covered in lush rainforest and mist will accompany you onto the Caribbean lowlands with its wide-open agricultural farming land and winding rivers that are home to white water rafting and hidden waterfalls.
Ecolirios was born thanks to the vision of a local family in love with the beautiful land and its desire to share this magic with its guests.  This family-owned property can be discovered in Guácimo, a Costa Rican hidden treasure and an off the beaten track destination. The 6 suites have rainforest views and feature floor to roof windows to bring the outside in visually. This is truly a Room with a view!
Thanks to its privileged location, this boutique eco-luxury property means your stay will be an experience in itself.  Just to stay in a rainforest reserve is magnificent in itself.  Add spectacular views from your suite, farm to table gastronomy, a wellness spa, some close to nature adventure and excellent service and the experience becomes sensorial.
Designed with Purpose
The suites are dotted throughout the rainforest and are architectural works of art. You will feel immersed in the forest in the comfort of the exquisite design with the use of Costa Rican hardwoods, natural light and spaces to relax and inhale the beauty of your natural surrounds.  This is where time stands still and where you connect with nature.
The experience at Ecolirios is very much present around the dining table with its fabulous menu of local dishes with a flair.  The hotel has its own greenhouse full of greens and vegetables that they nurture and bring to your table through the creativity of the kitchen.  This is a fresh and true farm to table dining and the flavors are richer and more vivid because of it.
And let's be honest here. If your day includes some great adventure activities, an amazing meal to start your day or to finish it, couldn`t be better.  Ecolirios has some great options for you to feel your surroundings and to explore the hinterland as you prefer. For the adventurous at heart, try some white water rafting at the world-famous Pacuare River or a hike to a remote waterfall or hop on a horse for a ride through the rural roads and farmlands.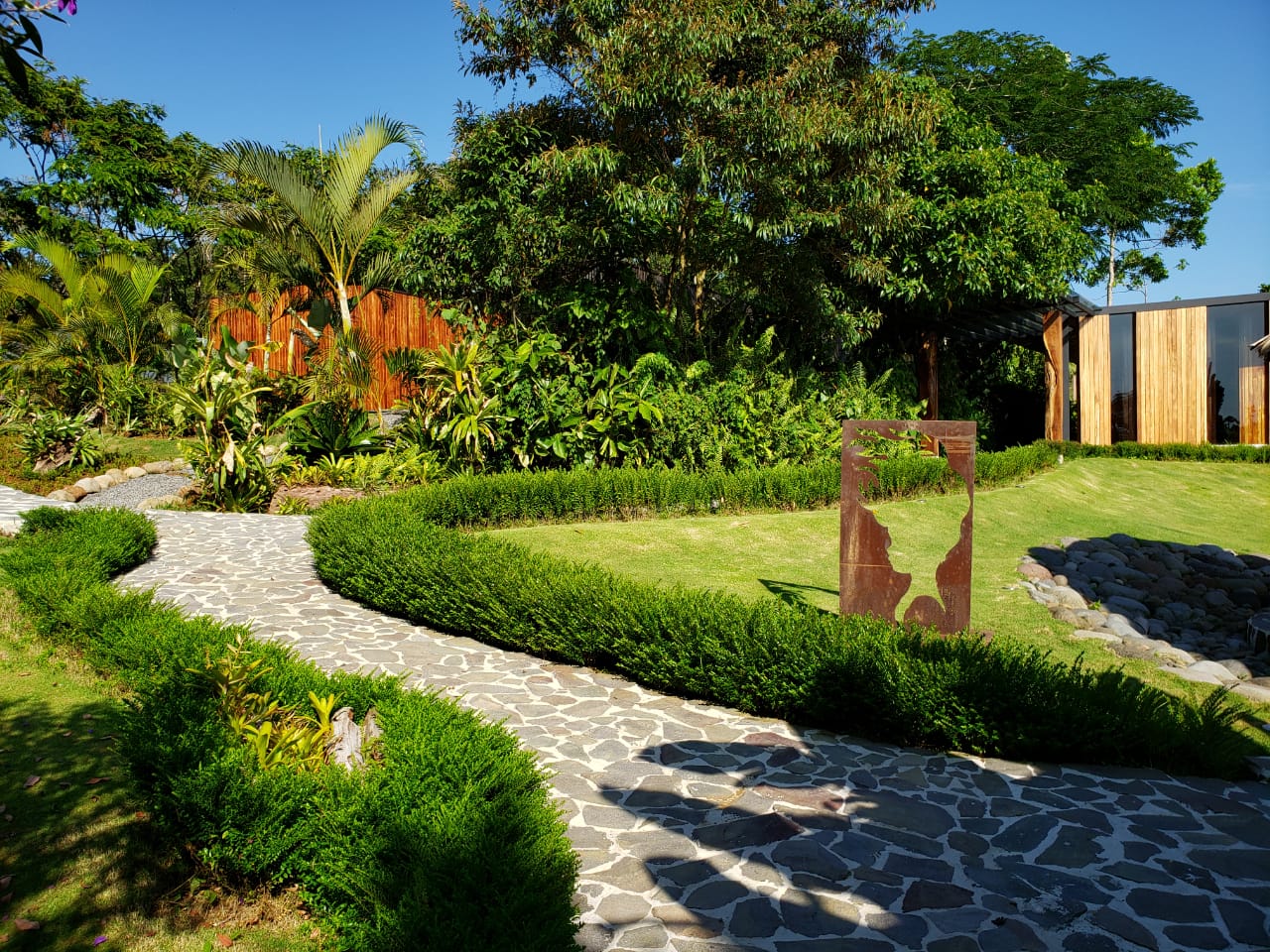 Adventure in Perspective
If adventure is not your "cup of coffee", a relaxing walk through the rainforest on the property's hiking trails is a great way to connect with nature. This is where you will be able to sight lots of tropical wildlife including the migratory birds that love Costa Rica and the Caribbean lowlands.  And let`s not forget our exotic frogs that thrive in the water-laden forest floor and vegetation.
And if you decide to stay in and dedicate some time to wellness and balance, Ecolirios has a beautiful spa where you can pamper yourself surrounded by the tropical rainforest.  Whether it is a body mud wrap, a massage or an organic facial, indulge yourself in a relaxing treatment inspired by Costa Rica`s biodiversity to restore and relax.
This is also a perfect destination for a honeymoon or a dreamy getaway too.   The property has an event coordinator to assist you in converting this important milestone into an unforgettable memory if you would like to get married in this eco-luxury paradise.  What an amazing natural backdrop for a wedding and a magical space to stay on for your honeymoon.
Costa Rica continues to surprise us with new opportunities to immerse yourself into the magnificence of this little corner of the world.  It is only fitting that Ecolirios Boutique Hotel and Spa is now part of the Enchanting Hotels portfolio that shines in offering visitor's magical places in spectacular spots dotted around the country.  Welcome to a new enchanting eco-luxury proposal where you can relax in one with your beautiful natural surrounds.