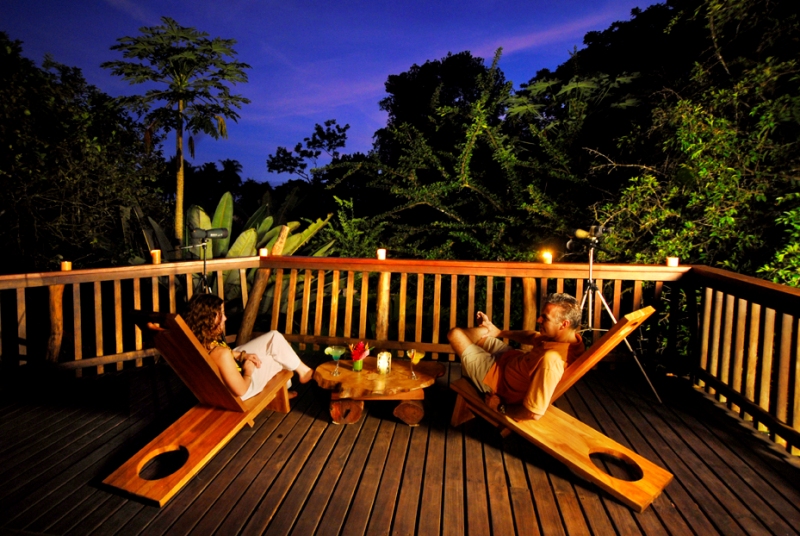 Nicuesa Rainforest Lodge is one of the special places on the earth and where better than in Costa Rica for it to be!  When we start a new year, it is healthy to propose new ways to lead a better life and then look for ways to put them into practice.  This is where Nicuesa Rainforest Lodge becomes part of the new year's resolution plans!  Here is to a healthy and happy 2020 in the lush Costa Rican rainforest!
Nicuesa is where you can treat yourself to the simple natural pleasures of life in the comfort of this sustainable eco-lodge that shares the immense beauty of the rainforest and the calm, fresh waters of Golfo Dulce that caresses part of the Osa Peninsula.
How to get here
Costa Rica is in a privileged place in the world. With more than 1000 flights that fly into and out of the two international airports, it has direct flights from the major North American, European and Latin American hubs so getting here is just a short plane ride away.
Nicuesa is then another short plane ride and you will marvel at the spectacular views of the coast as the plane makes it way down into the southern lands. This panoramic joy ride will take you to Puerto Jimenez where your boat ride to paradise will pick you up.  What an amazing introduction to what awaits!  The journey to Nicuesa is part of the adventure without a doubt.
And then the sense of calm arrives as you arrive at this Jungle-Chic resort!  As one recent guest summed up her stay "It's peaceful but also has a lot of exciting tours too, you can do as much or as little as you like."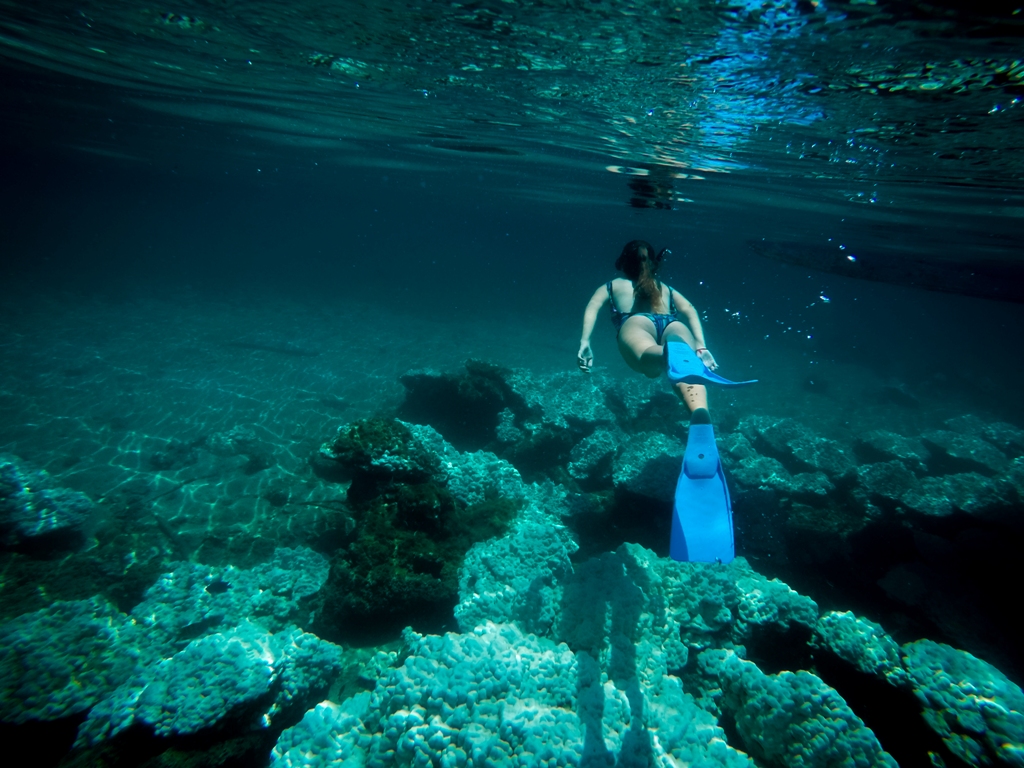 A place of peace and adventure in one
This is the place where you can immerse yourself into nature and all its sensorial glory from a place of peace and relaxation or for that adrenaline rush, a day of adventure that will take you above, below and beyond the rainforest and the beautiful expanse of water that just steps away.
What will I do today? 
The options of how you start your 2020 in Nicuesa Rainforest Lodge are as diverse as the animals you will come across during your leisurely, yet sense-activating walk through the rainforest.  If relaxation for you is an adventure and full of close to nature experiences on a kayak, on the river, in your hiking boots, in a boat or on a board, try the Rainforest Multisport Package that Nicuesa has expertly put together. What a way to start hitting those personal goals.
For those that prefer a bit more of relaxing, inner balance and spiritual journey experience, mix in morning and afternoon yoga bliss with some great outdoor activities that will allow you to connect to nature in a more peaceful way.  Do some bird watching, take a kayak out to explore the coast and do some walking through the rainforest just to name a few of the possibilities of fun tours to explore your beautiful surroundings.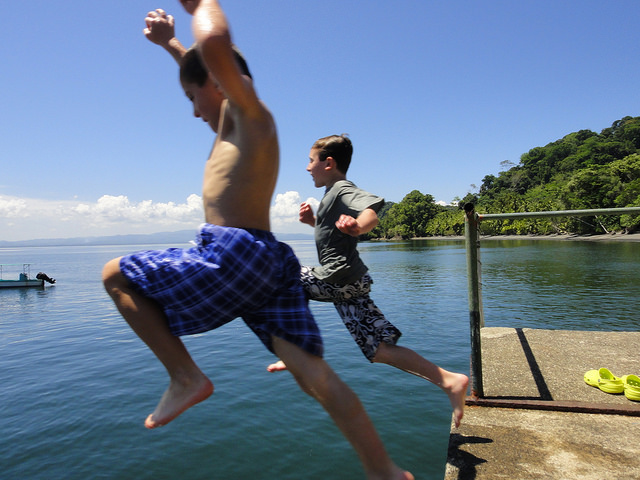 Start 2020 with the family
If this welcome to 2020 is a family affair, Nicuesa works perfectly for all ages and will keep children, teenagers and adults entertained all day!  Not only are there lots of fun activities on the water like kayaking, SUP, snorkeling and a fishing tour, there are also some great land adventures too. How does a dusk hike into the rainforest sound to look for frogs, lizards, and bats or wait until the sun goes down to venture into the rainforest when lots of animals come to life!
And in between all the hikes, the swims, the yoga or just laying back on your terrace looking out into the rainforest, we have breakfast, lunch and dinner and they are delicious! This is where the sense of community is felt over a fantastic meal.  Conversations rich in storytelling and meeting new people from all over the world and of all ages is one of the most enriching and humanizing actions possible as you realize that there are more things in common than there are differences.  Add to the table, fresh, local produce grown on the property in the gardens or nearby and the conversation becomes even richer!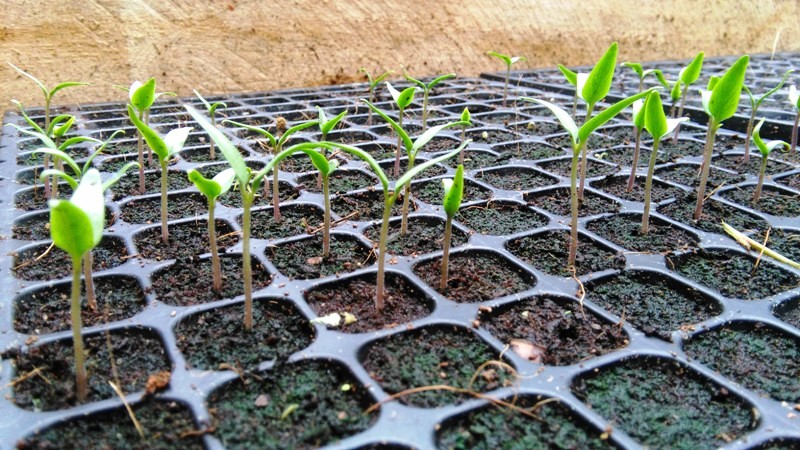 And the food! 
One of Nicuesa Lodge's most prized experiences is the food.  One guest put it like this: "The food is outstanding, fresh and organic."  At the communal tables, Costa Rican cuisine is showcased full of tropical colors and flavors.   This is fresh taken to a new level as part of the lodges' sustainable practices, most ingredients are sourced on the property or from the local community.
Every new year is an opportunity to create new possibilities on a personal level and to welcome 2020 with open arms at Nicuesa Lodge is the perfect way to see life and nature from a new perspective.  This is where you can embrace nature and all its wonders, relax, refresh, renew and be ready to take on the new year with the best version of you possible!
Nicuesa, a member of the Enchanting Hotels, a selection of exclusive sustainable boutique hotels around the beautiful country of Costa Rica looks forward to hearing from you to be part of welcoming 2020! See you in the jungle!