You've done your best to be good all year. Celebrating your success in 2018, and kick off the New Year with a multisport vacation in Costa Rica.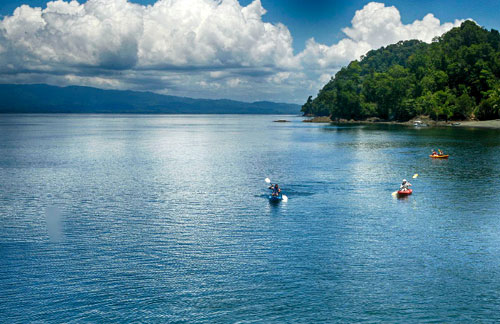 Article by Shannon Farley
You've done your best to be good all year. Diligently counted your steps. Watched your calories. Kept up your fitness plan. Even tried to choose organic whenever possible.
How about celebrating your success in 2018, and kick off the New Year in a big way, with a multisport vacation in Costa Rica?
Enjoy a one-of-a-kind multisport vacation package at Playa Nicuesa Rainforest Lodge, where the rainforest hugs the sea on the gulf of Golfo Dulce in southern Costa Rica. Spend your days engaged in exciting outdoor adventures, and at night relax in the natural serenity of the rainforest. Jungle-chic accommodations will keep you comfortable, and their chefs will inspire you with delicious, healthy meals starring fresh tropical fruits and fish right out of the ocean.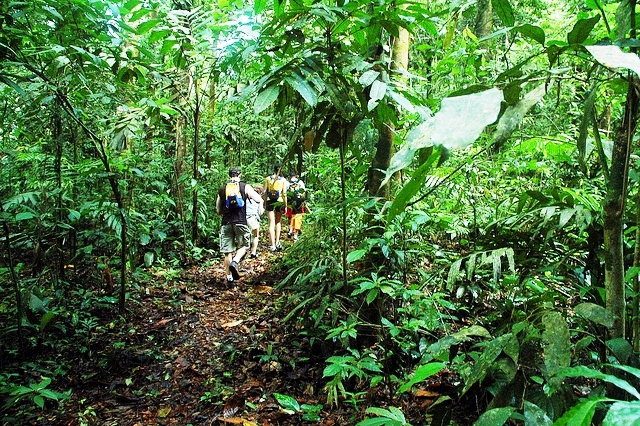 Imagine hiking through the Costa Rican jungle to a remote waterfall, and along the way spotting exotic wildlife with your naturalist guide. Explore a rainforest river and mangrove forest by kayak, where you can glide silently up close to rainforest animals like monkeys, birds, sloths, and iguanas. Have fun sea kayaking or paddleboarding in clear, turquoise ocean, where it doesn't matter if you get wet because the water is so warm; and you can jump off easily to snorkel with beautiful tropical fish.
Nicuesa Lodge's Multisport Vacation Package is available from three to seven nights. The all-inclusive Costa Rica vacation package includes lodging, three meals daily, unlimited self-guided activities, a daily guided tour or sports activity, and boat pick-up and drop-off from either the towns of Puerto Jimenez or Golfito. Find out how to get to Playa Nicuesa Rainforest Lodge.
Choose exciting daily guided rainforest and wildlife tours like:
Kayak Tour of Golfo Dulce
Rio Esquinas Mangrove Jungle River Tour
Paddleboard Tour of Golfo Dulce
Golfo Dulce Boat and Snorkeling Tour
In-shore Fishing
Rainforest and Waterfall Hiking Tours
Botanical Garden Tour
Bookings for Nov. 16 through Dec. 15 can enjoy fabulous savings with Green Season special pricing. Use the online reservation system to book your Multisport Vacation Package at Nicuesa Lodge today.