When most people think about Costa Rica they imagine wonderful beaches. However, visitors should also discover the mysterious cloud forest. If you love scenic locations and wish to enjoy spending your time out in the wild, then you must certainly visit this little paradise of Monteverde and Santa Elena.
Many locals in the region can trace their roots back to the USA. During the 1950's, a few Quakers moved here from Alabama to honour one of their most important religious beliefs: to avoid any sort of violence. They thought Costa Rica was the best option due to its peaceful national government and also because they could raise their dairy cows.
Animal lovers will go crazy around Monteverde. There are plenty of chances to see some of the 30 types of local frogs; 40 species of snakes, in addition to other reptiles; a large number of bats; and myriads of butterflies, mammals and insects. The whole time you're here, keep your eyes open for great wildlife, especially the colourful bird species that call this area home.
One of the best things is that you can visit Monteverde any time of the year. However, if you're planning to have a backpacking adventure, the best time is from mid-October to mid-December. During this time the temperature is ideal and you will delight in the sunny weather.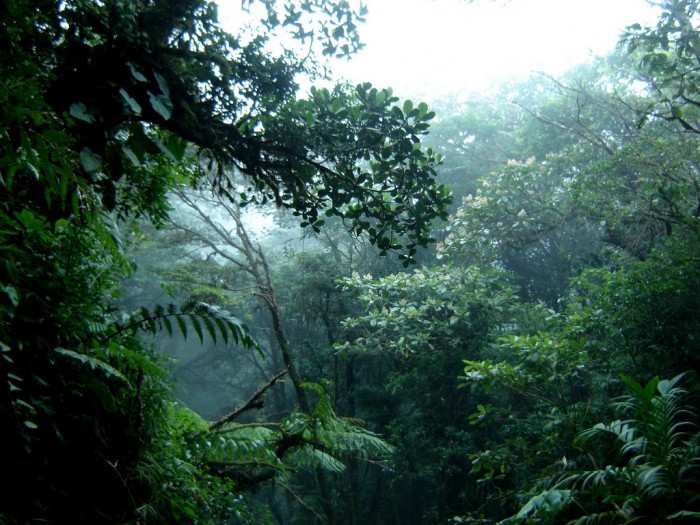 There are many one day tours in Monteverde. Some of the most important attractions can be done easily in just one day. One highlight is the Monteverde Cloud Forest Train. It has enchanted people from all over the world with its beautiful and cheerful steam engine. The red and black replica of this old-fashioned train can transport you to the past and make you feel like a movie star. You can witness the magnificent landscape while enjoying an exhilarating ride in a carriage outfitted with comfortable wooden benches for seating.
It is the perfect way to refresh you and your family, to get away from the city and connect with nature in an old-fashioned and glamorous way. The ride through tunnels, over rail bridges, passing through mountains and primary forest, make Monteverde worth a visit. At the very end you will have a unique view of Lake Arenal, Arenal Volcano, the extinct volcano Cerro Chato as well as the majestic San Gerado waterfalls. It is the perfect location to experience a memorable event of life.
Related articles