Do you know why foreigners use corporations to buy real estate in Costa Rica? Find out the ins and outs of buying property in Costa Rica with Pure Life Development of Atenas.
While clear and uncomplicated, procedures for buying real estate in Costa Rica can be different from what many foreigners are used to in their home countries.
For instance, most people who are new to real estate transactions in Costa Rica are surprised to learn that expats here buy properties and houses in the name of a corporation rather than in their own name.
"This is a common practice to protect the home and property from any individual liability," said Costa Rica real estate attorney Pablo Arias. "And if you aren't a legal resident of Costa Rica, the corporation can open a bank account and obtain utility services for the home, while you as a foreigner cannot."
There are many pluses to buying a property in Costa Rica. As a foreigner, you can purchase titled property without restrictions – except for concession land along beaches which do have a few restrictions. And if the land or house or apartment/condo you've bought is worth more than $200,000, you qualify for Costa Rican residency as an investor.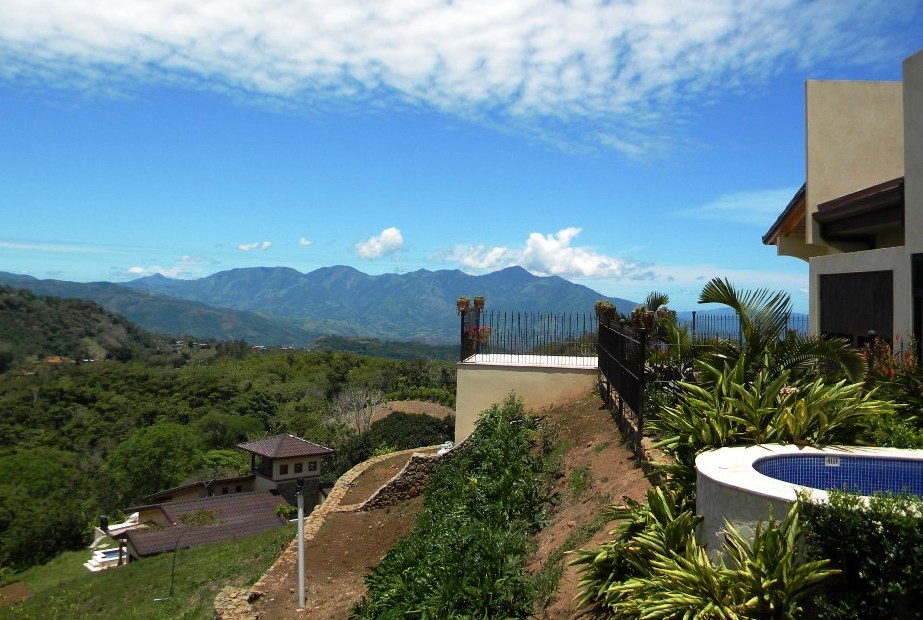 When buying a home or land with a corporation, you can either buy the company that owns the property you want or set up your own new corporation. If you have any doubt about the reputation or liability of a particular corporation, you should set up your own that will have a clean slate.
The two kinds of non-commercial shell corporations in Costa Rica most often used for property purchases are an S.A. (Sociedad Anonima), like a C corporation in the USA, or an LLC (Limited Liability Corporation). An S.A. has a four-person board of directors and shareholders, whereas an LLC only has managers; however, you can have as many as you want.
Arias, who practices real estate law in Atenas, Costa Rica, said he prefers using the LLC format "because in any situation, liability is only for the corporation and not the shareholders. In an S.A., if there is a problem and the shareholders can be identified, someone can come after the shareholders as well as the company for legal responsibility."
Another advantage of using a corporation for Costa Rica real estate purchases is that a family can buy a property together as a joint asset, listing the different family members as legal representatives of the corporation.
"If an LLC or S.A. is created as such, it is a great estate planning tool that can help you avoid probate if one of the family members passes away. Adult children, for example can be part of a company, then if their parents pass away, they just need to show a death certificate and can execute their powers. Or, if they already have power within the S.A. or LLC, then it's not an issue," commented Costa Rica realtor Dennis Easters with Pure Life Development of Atenas.
"I always recommend that our clients consider using an LLC for its multi-functionality in that it limits personal liability and can be a great estate planning tool when used properly," Easters added.
It costs about $500 to $600 to set up a new corporation, Arias said, and the newly re-instated corporation tax (2017) is about $120 a year for inactive companies.
When buying real estate in Costa Rica, you want to be certain to use a reputable experienced real estate lawyer who is also a notary, for efficiency and to save costs. All notaries are lawyers in Costa Rica, but not all lawyers are notaries.
You also want to make sure your local realtor, who knows the best areas to buy and the best deals, is licensed with the Costa Rican Chamber of Real Estate Brokers (CCCBR) to ensure their professional standards. In Atenas, Costa Rica, a favorite place for international living and retirement, Pure Life Development realtors Dennis Easters and Gerardo Gonzalez are both licensed by the CCCBR.
Article by Shannon Farley
Related articles