What is it about the town of Atenas that leads expats in Costa Rica to relocate here? Location, weather and friendly community.
"When we look out at sunrise from our terrace over the beautiful Atenas countryside, we know the meaning of gratitude," said U.S. expats Michael and Karen Elder about living in Atenas, Costa Rica. "Living here gives you a fullness of life that we had not experienced before."
In Costa Rica – one of the world's most popular expat destinations – the small mountain town of Atenas is a favorite place for international living and retirement.
Out of a population of approximately 27,000, an estimated 1,500 international expats live in Atenas full-time, most of whom are retired. Another 1,000 or so are part-time residents and visit usually during North American winter.
What is it about Atenas that draws people from all over the world to relocate here?
Three essential factors: Location, weather and friendly community.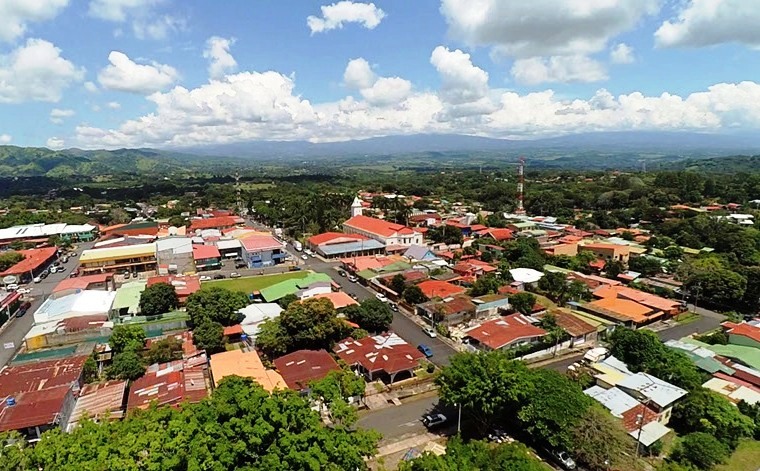 LOCATION
Perfectly positioned in the mountains at the western end of Costa Rica's Central Valley, Atenas is halfway between the capital city of San Jose and Pacific Coast beaches – both reachable in under an hour's drive. Atenas offers its residents easy access to all three major highways of central Costa Rica. It takes only 30 minutes to get to the San Jose international airport and the cities of Alajuela and Escazu, where there are hospitals and advanced medical care, and large-scale shopping.
"Atenas kept calling to us like it was home," commented Karen Elder. "Being close to the airport, the beach, and good hospitalization and medical care is what brought us to Atenas."
WEATHER
Expats in Atenas are happy they never have to shovel snow, and the sun shines nearly every day. The city's slogan is "The Best Climate in the World", and many expats would agree since the warm days and cool nights make for perfect temperatures where no air-conditioning or heat is needed.
Atenas' mild climate is owed to its elevation range of 2,200 to 4,000 feet. Average temperatures in Atenas range from 70 to 85 F during the day, and 55 to 68 F at night, depending on the season. This starkly contrasts with Costa Rica's Pacific Coast where temps soar high into the 90s F during the day and hover in the mid to high 70s F at night. Atenas also generally enjoys six months of dry season and six months of moderate rain.
FRIENDLY SIZE
Expats in Atenas like the rural town's simple and unhurried lifestyle, safe neighborhoods and low crime levels, reliable public services, excellent public and private schools, and pure clean air. They say Atenas has everything they really need, including good private and national medical care, and one of the best farmers' markets around.
"Atenas has a small town feel where you quickly meet the locals, who greet you. I smile; I get a smile back, and sometimes a chat. I feel welcomed, everywhere. What you give here, you get back tenfold," remarked Karen Elder.
This time of year, in March and April, Atenas enjoys community festivals like the Annual Community Fair at the Atenas Senior Citizens' Home from March 31 – April 3, the Atenas Climate Fair from April 28-30, and the town's traditional Oxcart Parade on April 30.
For Costa Rica real estate, contact realtors Pure Life Development of Atenas, specializing in Atenas homes for sale and Costa Rica vacation rentals.
Article by Shannon Farley