Planning a vacation with friends to Costa Rica? Find out where to go and what to do for the best time on your getaway.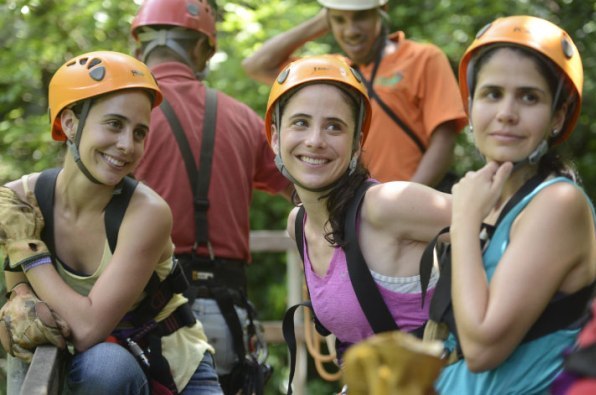 Article by Shannon Farley
Traveling with friends gives you the occasion to share amazing adventures, lasting memories, and great stories.
Costa Rica is a popular place for vacations with friends, especially for nature lovers and adventure enthusiasts. Beautiful scenery, thrilling adventures, exotic wildlife, affordable prices, and easy access with direct flights make Costa Rica a top vacation destination.
Also, the people in Costa Rica are very friendly, so you can go home having made new friends for another visit.
WHERE TO GO
You can't go wrong with the Guanacaste Province in northwest Costa Rica. The preferred vacation destination is famous for its Pacific Coast beaches, surfing, beach towns, national parks and volcanoes like the Rincon de la Vieja Volcano.
It is nearly always sunny, and the climate is dry and hot, creating its unique dry tropical forest. Wide rolling plains, low coastal foothills and the towering Guanacaste Mountain Range create microclimates rich with biodiversity.
The Daniel Oduber International Airport in Liberia (LIR) is perfectly positioned for getting to Guanacaste.
WHERE TO STAY
To go to the beach, there are many choices available. Get more ideas with these vacation package suggestions.
A little northeast of Liberia, the award-winning eco-hotel Hacienda Guachipelin gives you the best access to the Rincon de la Vieja National Park and unforgettable memories with more than 20 Costa Rica adventure tours and nature tours offered.
Hacienda Guachipelin sits on a 3,400-acre ranch in the dry tropical forest at the foot of the volcano. The hotel is known for its comfortable accommodations, their own farm-to-table restaurant, natural luxury spa, hot springs, and their unique tours.
Staying with friends is easy as most rooms have two beds, and you can also rent out blocks of rooms together.
WHAT TO DO
At Hacienda Guachipelin, you and your friends can go zip lining, mountain biking, horseback riding, hiking, waterfall rappelling, river tubing, bird watching and wildlife viewing. A guided hike in the Rincon de la Vieja National Park is not to be missed.
You can swim in tropical waterfall pools and luxuriate in natural hot springs. Enjoy downtime together at the Hacienda's Simbiosis Spa in a beautiful outdoor setting.
WHEN TO GO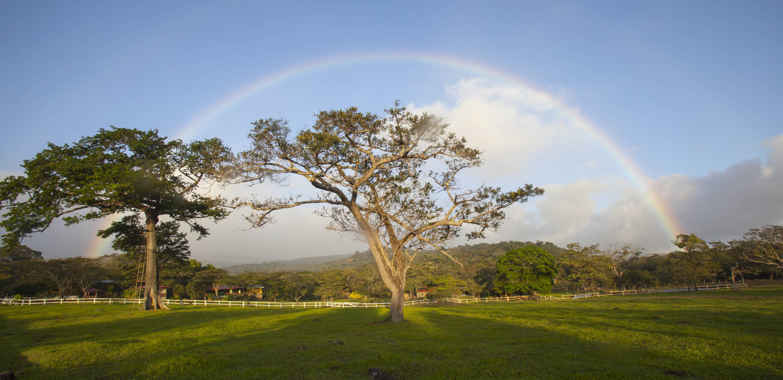 From now until the end of May is dry season, when your travel plans won't be interrupted by rain showers. When the rainy season begins, the landscape turns lush and green and it is still sunny most of the day. September through November is the rainiest time of year in Guanacaste.