I drove through the city of San Jose last weekend. Everywhere the streets were clogged with traffic and shoppers, rushing around to cash in on Christmas deals and sales. Besides making a mental note to avoid the traffic until after Christmas, the scene made me adamantly think how much I do not want that chaos for my holiday season.
Sure, it's fun to buy gifts for others; and it definitely is fun to receive them! Giving and receiving at any time, in all forms, is one of the most beautiful elements of life. But the stress of having to shop for and have that "thing" is not my cup of tea.
The most famous and timeless holiday stories elaborate on giving love, sharing kindness, being generous with joy, courageously helping others, and spending time with loved ones. Look at Charles Dickens' Scrooge, or the Grinch who became the good guy, or even Rudolph who found acceptance after his heroics.
Here are two Irish Christmas blessings that sum up the holidays for me:
"May you be blessed with the spirit of the season, which is peace, the gladness of the season, which is hope, and the heart of the season, which is love."
"This Christmas may you have … Walls for the wind, and a roof for the rain, and drinks beside the fire, laughter to cheer you, and those you love near you, and all that your heart may desire."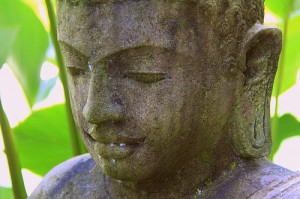 My friend Susan Money, owner of Pranamar Oceanfront Villas & Yoga Retreat at Santa Teresa Beach in Costa Rica, shared with me that, for her, love, grace and gratitude are the three keys to the meaning of this time of year. "The specialness of the Christian and Jewish holiday season inspires me with a sense of love, grace and gratitude. I believe that we are all One and all connected," she said.
Susan wrote a lovely message on the website blog of Pranamar Villas expressing gratitude to her hotel's guests: "The holiday season allows us all time to reflect and appreciate. Pranamar has been blessed by all of you. Thank you. We hope to serve you always with love, kindness, grace and gratitude."
A little about Pranamar Villas:
Pranamar Oceanfront Villas & Yoga Retreat is a beachfront hotel at Santa Teresa on the Nicoya Peninsula. The Costa Rica beach hotel specializes in yoga classes, all-inclusive yoga vacations, surfing holidays and beach vacations.
Article by Shannon Farley
Related articles