How to get to Liberia, Guanacaste, Costa Rica and Hotel Hacienda Guachipelin is easy with nearly two dozen international flights arriving to the Liberia International Airport.
Article by Shannon Farley
The Guanacaste region is one of Costa Rica's most popular vacation destinations – and with good reason. Its spectacular beaches, steaming volcanoes, majestic waterfalls, wildlife-rich forests, and dozens of adventure tours make Guanacaste an incredibly fun playground for all types of holidays.
How to get to Liberia, Guanacaste, Costa Rica?
Liberia is the principal city in Guanacaste and features the country's second international airport. Daily flights to Costa Rica from the United States, Canada, Mexico, Europe, Central and South America make traveling to this top vacation destination simple.
Eleven international airlines and six international charter airlines fly into the Daniel Oduber Quiros International Airport (LIR) in Liberia. According to the Costa Rica Tourism Institute (ICT), flights from the Liberia International Airport connect with 18 world locations. See the list of airlines that fly to Liberia here.
Each year thousands of visitors from all over the world choose the Liberia, Costa Rica airport as their entry point to the country. To meet the demand, the terminal was renovated and expanded in 2012.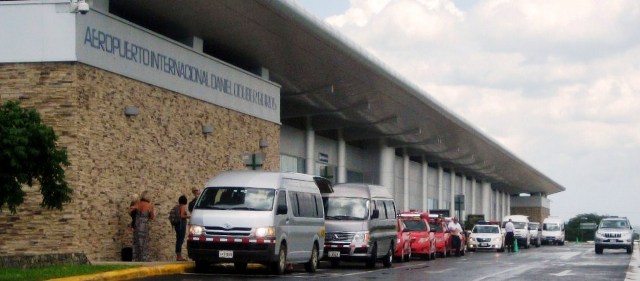 Where to go in Guanacaste?
Hacienda Guachipelin, located at the Rincón de la Vieja Volcano, offers one of the best destinations in Guanacaste for a Costa Rica vacation full of adventure and nature.
Set on a 137-year-old traditional Guanacaste ranch next to the Rincon de la Vieja National Park, Hacienda Guachipelin is a top place to experience authentic Costa Rica. The award-winning hotel rests at the base of the massive Rincon de la Vieja Volcano, surrounded by tropical forest, waterfalls, rivers, hot springs, and exotic wildlife. Its location about 10 minutes before the Las Pailas entrance of the Rincón de la Vieja National Park makes visits to the renowned site effortless.
Hacienda Guachipelin's adventure park offers the largest variety of things to do in Guanacaste all in one location. From horseback riding and river tubing to zip lines, waterfall rappelling, mountain biking, volcanic hot springs, an archaeological tour, and wildlife exhibits, there is something here for everyone. Get the best combination of tours with the One Day Adventure Pass or One Day Nature Pass.
Getting to Hacienda Guachipelin is easy with the Liberia International Airport only 34 km (21 miles) away. It takes less than an hour to drive from the airport to the hotel. Hacienda Guachipelin can arrange airport pick-up service with their minivan (by prior reservation).
Reserve your Costa Rica vacation today at Hotel Hacienda Guachipelin.