In the heart of Guanacaste's breathtaking landscapes, Hacienda Guachipelin beckons families of all generations to embark on an extraordinary journey of togetherness and adventure. This enchanting destination offers an array of experiences that cater to the diverse interests and ages of your family members. From thrilling outdoor activities that will have your heart racing to serene moments in nature that provide the perfect backdrop for bonding, Hacienda Guachipelin is a place where cherished memories are born. Discover why this unique hacienda is the ideal setting for multi-generational family vacations that create lasting connections. It is an experience that goes beyond generations. Family Fun at Hacienda Guachipelin is about to begin!
Activities for Every Age and Adventurous Spirit
One of the reasons Hacienda Guachipelin is a perfect multi-generational getaway is the wide range of activities that cater to every age group. Whether you have thrill-seekers, nature enthusiasts, or relaxation aficionados in your family, the hacienda has something for everyone. From exhilarating zip-line adventures through the treetops to serene horseback rides along volcanic trails, each day brings a new opportunity for bonding and discovery. The young and the young at heart can bond over guided hikes to waterfalls, and natural hot springs, and even try their hand at traditional Costa Rican activities like milking cows or making tortillas.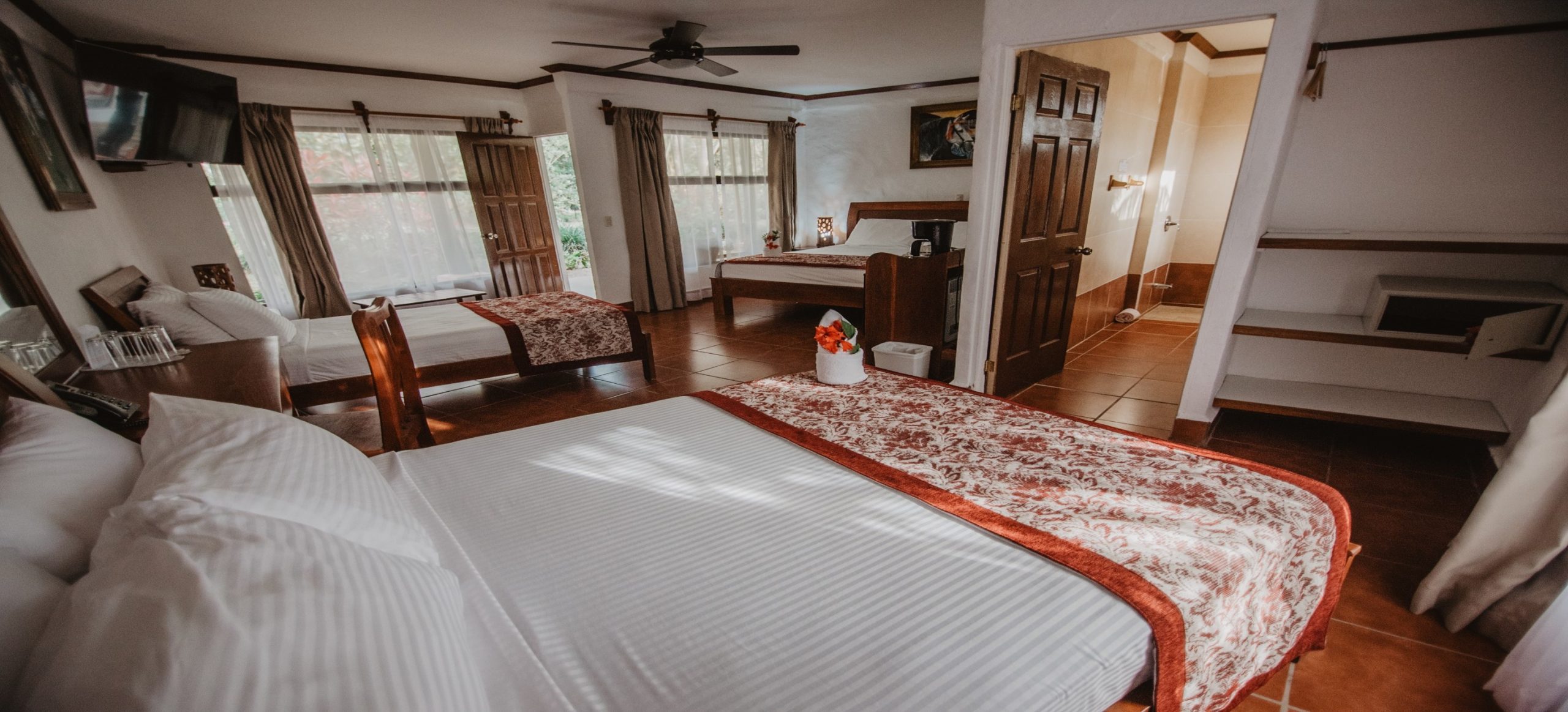 Accommodations Designed for Comfort and Connection
Hacienda Guachipelin offers a variety of comfortable and spacious accommodations that cater to the needs of multi-generational families. Whether you prefer cozy bungalows, rustic cabins, or more contemporary suites, every option exudes the warmth and charm of traditional Costa Rican hospitality. Family members can enjoy private spaces while still being close enough to share the excitement of the day's adventures. Wake up to breathtaking sunrises, share stories on private terraces, and let the soothing sounds of nature lull you into a restful slumber.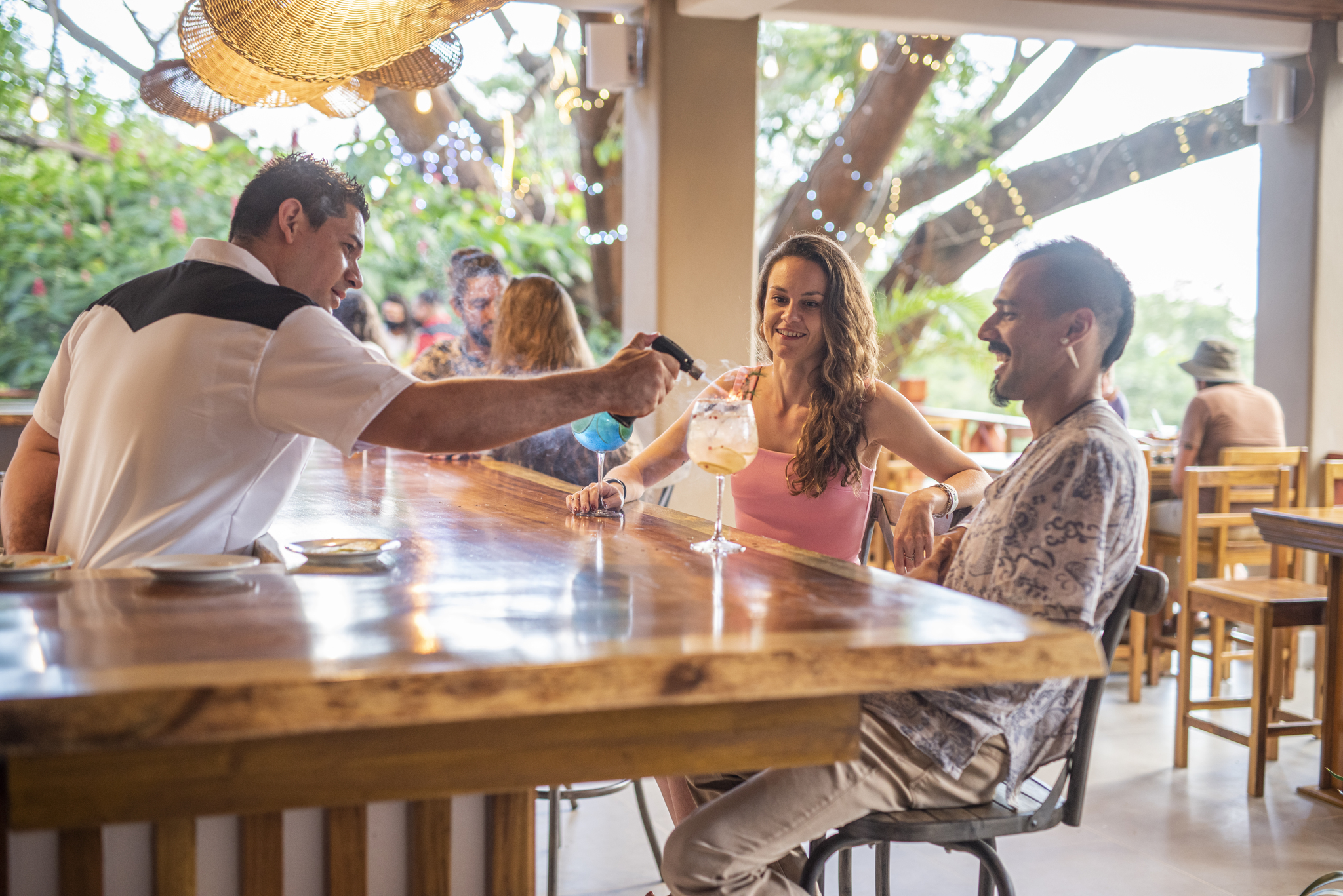 Savor Culinary Delights Together
A multi-generational family vacation is incomplete without the joy of savoring delectable meals together. Hacienda Guachipelin's restaurant offers a feast for the senses, serving up a fusion of traditional Costa Rican flavors and international cuisine. From farm-fresh breakfasts that energize your day to satisfying dinners that celebrate local ingredients, every meal becomes an opportunity to share stories, laughter, and the joy of discovery.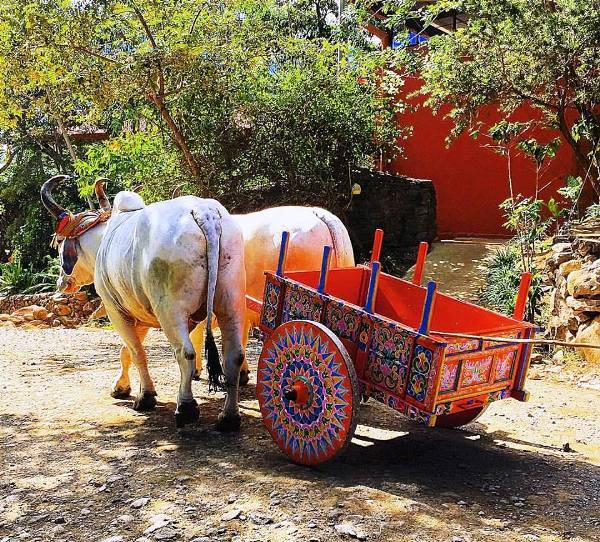 Cultural Immersion and Educational Experiences
Hacienda Guachipelin is more than just a vacation spot; it's an educational and cultural experience waiting to unfold. Families can participate in engaging workshops that highlight the customs, traditions, and heritage of Costa Rica. Explore the hacienda's working cattle ranch, learn about sustainable farming practices, and immerse yourselves in the rhythms of local life. These immersive experiences not only foster a deeper connection to the destination but also provide invaluable learning opportunities for family members of all ages.

The Gift of Time Well-Spent
In a world that often pulls us in different directions, Hacienda Guachipelin offers the precious gift of quality time spent with loved ones. Surrounded by natural beauty and the spirit of adventure, multi-generational families can disconnect from the demands of daily life and reconnect with each other. Whether it's the shared laughter on a horseback ride, the awe-inspired silence at a pristine waterfall, or the joyful cheers during a thrilling canopy tour, these moments become the threads that weave the tapestry of unforgettable memories.
In the heart of Guanacaste's captivating landscapes, Hacienda Guachipelin, an Enchanting Hotel, invites multi-generational families to embark on a transformative journey where generations come together, stories are shared, and bonds are strengthened amidst nature's embrace. With a harmonious blend of activities, accommodations, and experiences, this hacienda is not just a destination; it's a canvas for creating timeless memories that will be cherished for generations to come.