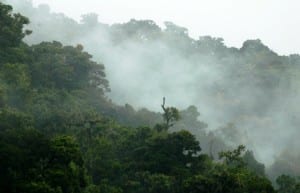 As we drove up into the clouds, it began to look not like Costa Rica anymore. Mist swirled around us. Large-leafed Prehistoric-looking vegetation lurked in the gloom. All windows were up; I was wearing a big fleece jacket, and I was contemplating turning on my car's heater for the first time ever.
When I told friends and family we were going to the "Cerro de la Muerte" (Mountain of Death) for Thanksgiving at the end of November, the overwhelming response was: "Sounds like fun. Not." The Mountain of Death doesn't exactly sound like a place for fun and relaxation … unless we're talking eternal sleep. Maybe that's why places like San Gerardo de Dota and Santa Maria de Dota (the Los Santos region of Costa Rica), the Tapantí National Park and the newly formed Los Quetzales National Park are some of the least visited destinations in Costa Rica.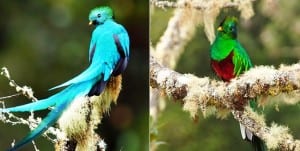 These high mountain valleys in the Talamanca Mountain Range are most popular with die-hard eco-tourists – especially from Europe. Just 55 miles (89km) south of San José, the region is renowned for its bird watching. Visitors enjoy early morning nature walks searching for the magnificently-plumed Resplendent Quetzal and the other 200 or so bird species identified in these misty tropical cloud forests.
From the chilling damp of Cerro de la Muerte, we twisted down a narrow mountain road into the sun-kissed hidden valley of San Gerardo. Cerro de la Muerte is Costa Rica's fourth highest mountain at 11,322 feet (3,451m); blessedly, we had dropped to a more pleasant 7,200 feet (2,200m) in San Gerardo.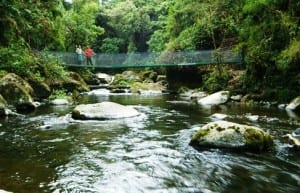 Pure mountain air filled our lungs. The scent of cypress trees carried on crisp breezes, and the warm sunshine seemed to intensify all colors. San Gerardo is both charming and gorgeous. Little houses dot the countryside and numerous mountain lodges supply appealing accommodations. Apple, plum and peach orchards line the steep green hillsides. Rushing down the valley center is the wild Savegre River, tumbling headlong toward the Pacific Ocean just south of the Manuel Antonio National Park. On the Central Pacific Coast, the Savegre is known for its excellent whitewater rafting. Here, high in the mountains, its crystal clear spring waters provide sustenance to some of Costa Rica's best trout fishing and trout farms.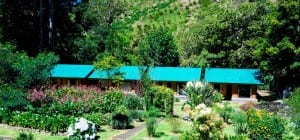 We stayed at the Savegre Hotel, near the bottom of the valley settlement. The owners, the Chacón family, were the first pioneers to settle in the San Gerardo de Dota region, starting the community nearly 60 years ago. The family-operated lodge sits on a private reserve of 988 acres (400 hectares) with an extensive network of trails through the forest and to impressive waterfalls. Hiking and birding is fantastic, and it is also lovely to sit on the lodge's sun deck watching countless jewel-toned hummingbirds zip around flowers, feeders and tree branches. Travel tip: Definitely go for the Junior Suite cabin with a wood-burning fireplace, and the all-inclusive meal plan. Constantly changing weather means bring warm clothes and rain gear.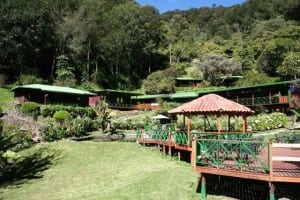 The Trogón Lodge is another lovely mountain hotel in San Gerardo. Located a little higher up in the valley, it lines a bend in the river and offers comfortable cabins, hiking trails and a canopy zipline tour.
Make your travel arrangements for San Gerardo de Dota with Best of Costa Rica Destination Management Company, a Costa Rica travel agency with extensive experience. Best of Costa Rica arranges hotels, tours, transportation, custom travel packages, and travel for meetings and special events in Costa Rica, Panama and Nicaragua. The expert travel company provides a bilingual staff and a 24-hour assistance center.
Article by Shannon Farley
Related articles