Beautiful and remote, yet cosmopolitan and refined, the tropical beach town of Santa Teresa, Costa Rica is unforgettable.
Article by Shannon Farley
Santa Teresa is one of those places you never forget.
Maybe it's the stunning natural beauty. Or, perhaps, it's the feeling of being at the end of the road and off the map. The friendly – and very fit – locals who hail from all corners of the globe also make an indelible impression.
Just about everyone who has ever visited Santa Teresa, Costa Rica remembers its palm fringed beaches, green jungle mountains and dusty streets with a wistful fondness and a longing to return.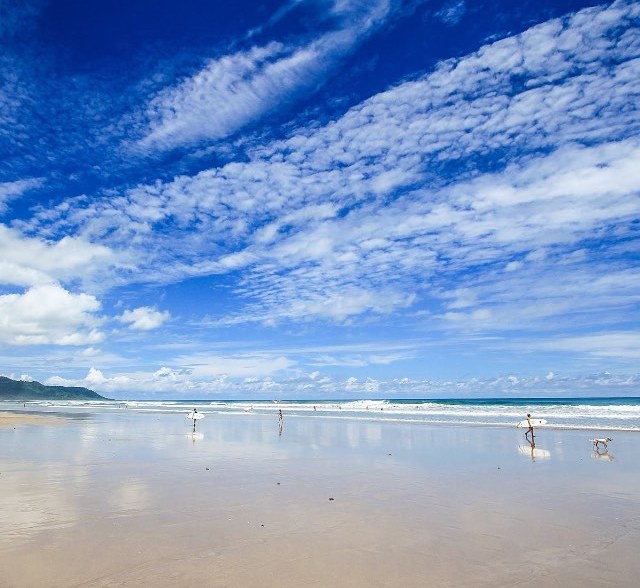 Say those who have traveled to Santa Teresa – and many who have stayed – the beach community is an oasis of bliss.
"Santa Teresa has a slower pace of life and is in synchronicity with nature, with the jungle and beach all around. We really get in tune with the natural rhythms of life here," said Nancy Goodfellow, Yoga Director at Pranamar Villas in Santa Teresa. "You can hear the waves, the monkeys in the afternoon, and the birds in the morning. You can get natural, locally sourced, fresh and nourishing food here. There is time to do yoga every day, go surfing, take long walks on the beach, or enjoy a nap in a hammock."
The list is long, but here are five top reasons to love Santa Teresa:
The natural beauty. From Manzanillo to the tip of Mal Pais, the Pacific Ocean along Santa Teresa is deeply blue, very clear and not cold! The sand is white. The forest is green. And the beach bumps up against the verdant mountains. The coastline is scalloped with coves imprinted with tide pools to explore, and some even big enough to swim. Whether it's dry season or rainy season, it's always warm and beautiful.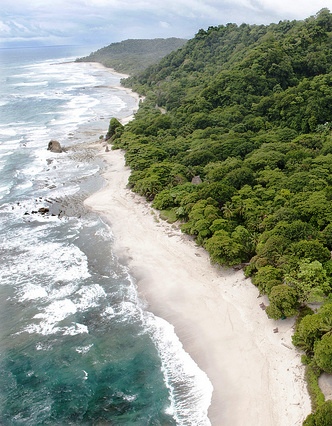 Off the beaten path. While Santa Teresa has been receiving its share of fame in recent years, the journey it takes to get here keeps the destination apart from the usual Costa Rica tourism trail. From San Jose, it is five hours by car and ferry, or a 40-minute domestic flight and a one-hour drive, to arrive at Santa Teresa. The result is a preserved place of immense beauty and an alternative lifestyle that is closer to nature, healthy and carefree. Stretches of dusty, unpaved road keep the feeling of being off the map.
Surfing. If there is one thing Santa Teresa is most known for, it is the surfing. Sandy bottom beaches make surfing great for beginners; and there are lots of surfing schools where you can learn. Waves are nearly always good, and when a big swell kicks in, you can find national and international pro surfers out in the water.
World-class dining. All of those people from around the world who have made Santa Teresa their home have brought their culinary traditions with them. It's turned Santa Teresa into an incredible foodie destination of gourmet restaurants serving international cuisines like Israeli and Middle Eastern, Italian, Japanese, Mexican, Argentinean, plus traditional Costa Rican food and spectacular fusion mixes.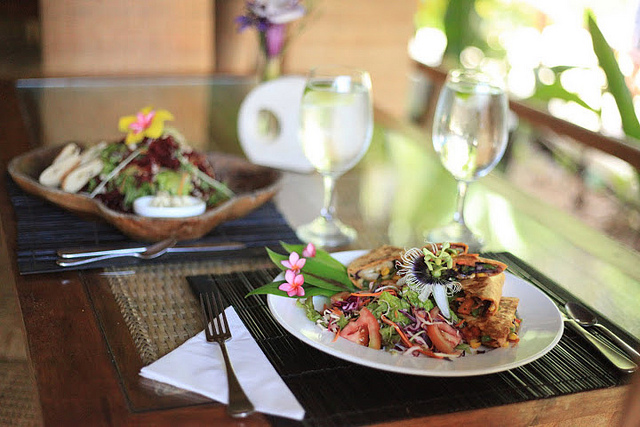 Yoga. There are possibly more yoga studios and classes available in Santa Teresa than anywhere else in Costa Rica. It is a sexy destination because people are fit and beautiful from surfing in the sunshine and doing yoga in the fresh air. Pranamar Villas offers yoga retreats and vacations in Santa Teresa all year long; see the upcoming schedule to find one for you.