Costa Rica, often referred to as the "Rich Coast," is a country celebrated for its lush rainforests, pristine beaches, and abundant biodiversity. Nestled in the heart of this natural wonderland lies the Xandari Resort and Spa, a hidden gem that promises an unforgettable escape into the lap of luxury amid nature's splendors. This enchanting haven and an Enchanting Hotel Collection member Xandari Resort and Spa is a true tropical paradise in Costa Rica where vibrant gardens, breathtaking views, and rejuvenating spa experiences converge to create an idyllic retreat.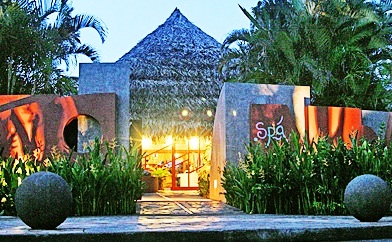 A Natural Oasis
Situated just a short drive from the capital city of San Jose and the Juan Santamaria International Airport, Xandari Resort and Spa beckons travelers seeking a luxury, eco-friendly, and serene hideaway. The resort spans over 40 acres of lush tropical gardens, where native plants and vibrant flowers blend seamlessly with the natural landscape. Guests are treated to a sensory experience as they stroll through these impeccably maintained gardens, each corner unveiling a new tapestry of colors and scents.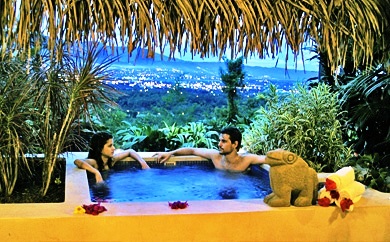 Tropically inspired Accommodations
Xandari offers a variety of accommodations to suit different preferences, from spacious villas to cozy rooms, all designed with an emphasis on comfort and luxury. Each unit is thoughtfully appointed with locally inspired décor, ensuring that guests feel connected to the Costa Rican culture throughout their stay. Whether you choose a private villa with a plunge pool or a hillside suite with panoramic views, you're guaranteed a restful night's sleep surrounded by the soothing sounds of nature.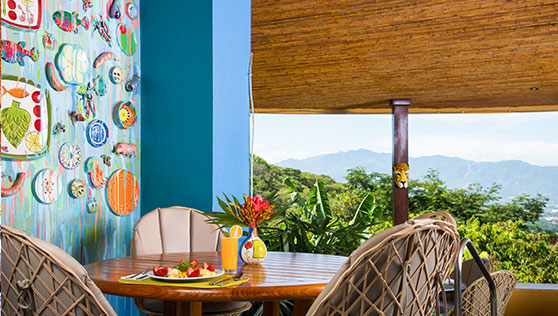 Dining Delights with a View
The resort's dining experience is nothing short of exceptional. The on-site restaurant boasts a menu that celebrates Costa Rican flavors with Mediterranean and Californian-inspired ingredients.  Guests can savor fresh, locally sourced ingredients while taking in breathtaking views of the Central Valley below. The culinary team at Xandari takes pride in crafting dishes that showcase the rich culinary heritage of Costa Rica, making dining here a true gastronomic adventure.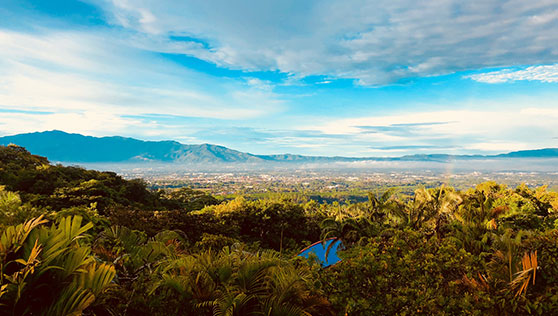 Adventure and Exploration
For the adventurous soul, Xandari offers a range of activities to explore the surrounding natural beauty. Hike the well-marked trails within the property, leading to hidden waterfalls and scenic viewpoints. Birdwatching enthusiasts will be in paradise, as the resort is home to an astounding variety of avian species. Additionally, guided excursions to nearby attractions like the Poás Volcano, La Paz Waterfall Gardens, and coffee plantations can be arranged, allowing you to immerse yourself in the culture and natural wonders of Costa Rica.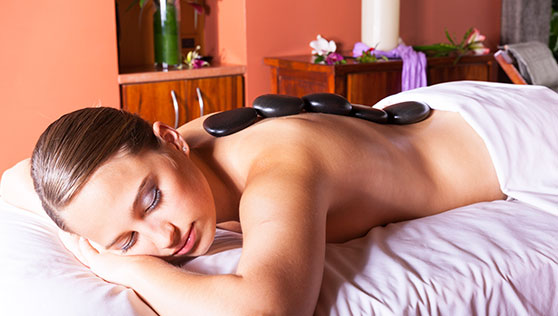 Relaxation and Rejuvenation
After a day of adventure, there's no better way to unwind than at Xandari's renowned Ayura spa with its 5 Treatment Jalapas and jacuzzis. Set amidst the gardens, the spa village offers a range of treatments inspired by local traditions and natural ingredients. Picture yourself indulging in a volcanic mud wrap or a soothing massage while surrounded by the soothing sounds of nature. The spa's expert therapists ensure that each treatment is a blissful escape, leaving you refreshed and rejuvenated.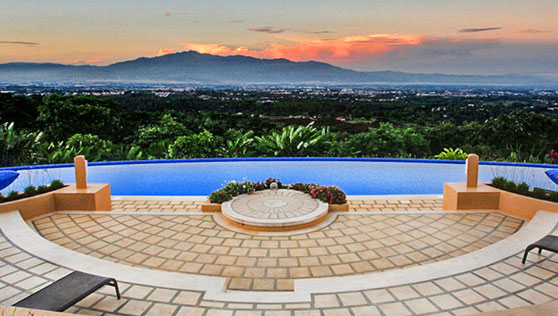 On-site facilities to enjoy
Facilities at Xandari Resort and Spa are designed to cater to every aspect of a traveler's needs and desires. The resort features three shimmering swimming pools, each with its unique charm and scenic views. Whether you prefer a refreshing dip in the lap pools or a serene soak in the sunset pool, you'll find the perfect spot to cool off and unwind.
For those who want to stay active during their stay, the resort offers four kilometers of scenic trails and natural waterfalls, 2 Gift shops with local artisan wares, and 2 heated outdoor jacuzzis. Additionally, art enthusiasts will appreciate the on-site art gallery showcasing a collection of vibrant, locally inspired artwork.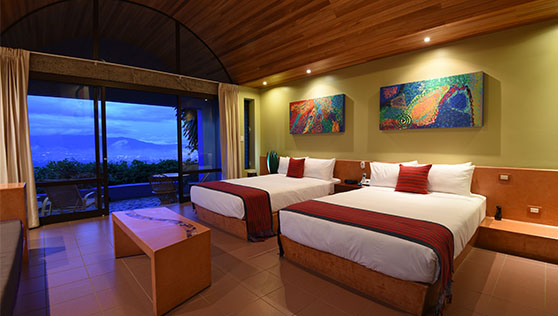 Sustainability and Conservation
Xandari Resort and Spa is not just a paradise for visitors but also a sanctuary for wildlife and the environment. The resort is committed to sustainable practices, from waste reduction to energy conservation. Its dedication to preserving Costa Rica's biodiversity is evident in the way the property harmoniously coexists with the natural world.
In a world where luxury meets eco-consciousness, Xandari Resort and Spa stands as a shining example. This Costa Rican gem offers travelers an opportunity to connect with nature, indulge in exquisite cuisine, and rejuvenate their souls in a setting that is as breathtaking as it is sustainable. A stay here is not just a vacation; it's an immersion in the beauty and serenity of Costa Rica's natural wonders. Don't miss the chance to experience this tropical paradise for yourself.