These days most people check TripAdvisor, Facebook, Yelp or other public forums before booking a hotel, going to a restaurant, or taking a tour. See how TripAdvisor helps you find the best hotels in Costa Rica, and find out what people are saying about Hotel Hacienda Guachipelin at Rincon de la Vieja Volcano.
When you're looking for a place to stay on vacation, especially somewhere you've never been to before, you check TripAdvisor, right? And maybe other travel forums or review sites like Booking.com or Expedia?
I know I do.
The point is to get a general consensus about a place from people who have actually been there, before I go spending my hard-earned money and possibly wasting my very valuable vacation time. Nowadays there aren't many things we will try for the first time – hotels, restaurants, tours, etc. – without first checking TripAdvisor or its equivalent.
TripAdvisor has grown to be one of the world's largest travel sites, reaching an average of 390 million users monthly, and operating in 49 markets worldwide, according to the website's July 2016 analytics.
How did the world function before TripAdvisor? We relied on travel agents who hopefully had visited our chosen hotel or destination, or general word of mouth, or we trusted write-ups in local or national newspapers and travel magazines. We judged a company's own advertising and hoped for the best.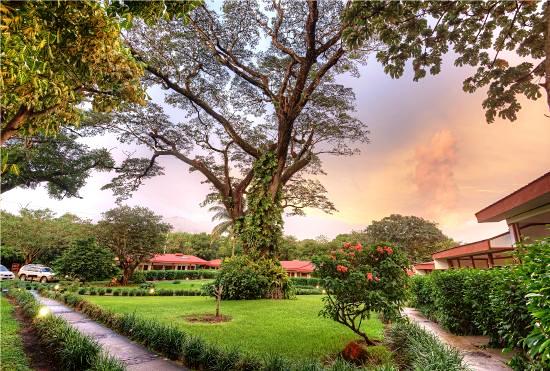 In the case of Hotel Hacienda Guachipelin by Rincon de la Vieja Volcano in Costa Rica, the consensus on TripAdvisor is overwhelmingly positive. Out of 1,156 reviews, 804 range from "very good" to "excellent" – ranking the Costa Rica eco-adventure hotel in the top three hotels in Rincon de la Vieja.
Rated No. 1 of Things to Do in Rincon de la Vieja on TripAdvisor, most people like the adventure tours at Hacienda Guachipelin.

"Great place for fun and activities. We stayed a few days and had fun zip lining, river tubing, horseback riding, and going to hot springs, all in a single day. The next day we hiked the Rincon de la Vieja National Park, which was amazing and beautiful. Another day we hiked to a waterfall and swam. Don't need a car, the shuttle takes you everywhere. Rooms are nice and food is good, too," wrote a guest from Australia who stayed at the hotel in November 2016.
A guest from Louisiana, who also visited in November, agreed: "I come to Costa Rica for the outdoor adventures and this hotel is a perfect base camp. The rivers surrounding the property are beautiful. Waterfalls abound on the property just short hiking distances from your room. Zip lining, canyoning, horseback riding, biking, hiking, rafting and waterfalls, only an hour drive to the Pacific Coast, and the beauty of nature."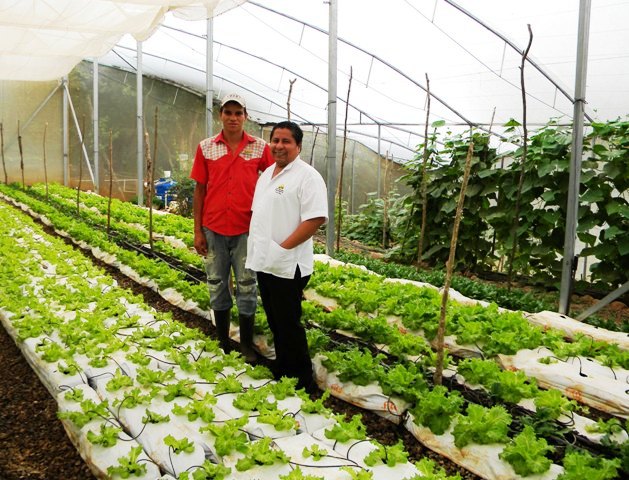 Overall, people like the fresh "farm-to-table" dining in the restaurant at Hacienda Guachipelin.
"As far as food goes we liked it, and the breakfast is a pretty complete breakfast buffet so we liked that. The staff was really welcoming and nice also," wrote a guest who traveled there with friends last month.
"The evening meal was a buffet with lots to choose from. We decided to try the Costa Rican dishes and really enjoyed our meal. The bar staff was really friendly and we enjoyed the Mojitos," wrote a guest who visited Hacienda Guachipelin in January 2016. "Breakfast was really good with lots of fresh food to choose from; you must try the pineapple!"
Located in Costa Rica's sunny Guanacaste province next to the Rincon de la Vieja Volcano National Park, Hotel Hacienda Guachipelin is ideal to explore one of the country's most interesting regions and active volcanoes.
"We woke up to the sounds of parakeets outside and explored the grounds before breakfast seeing many parakeets, hummingbirds, woodpeckers and lizards. The grounds have lots of wonderful wildlife," wrote a guest who stayed in January 2016.
For other guests, the highlights at Hacienda Guachipelin were the waterfalls and the natural hot springs.
"Our highlight was the waterfalls, located inside the hotel property. If you're staying, the walk to see the waterfalls is worth it, especially the one you can get in to swim. The water is beautiful. Really recommend it. Enjoyed every bit of our two-night stay here. Would like to return in the near future," wrote a traveler who came with friends in November.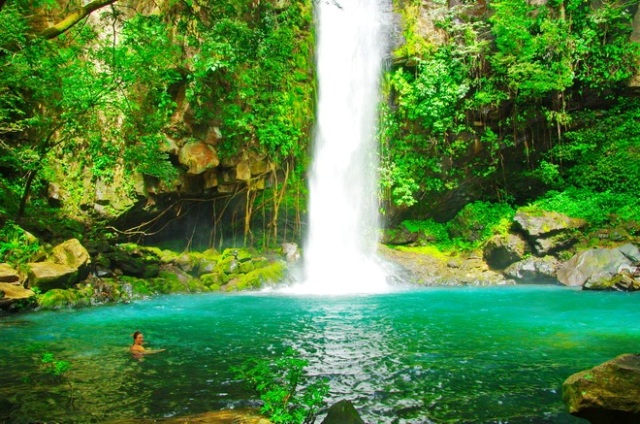 A guest from Oregon wrote: "My partner and I had the pleasure of staying here for several nights and were highly impressed with the friendliness and generosity of the staff. The food is good, the pool nice and the hot springs that the Hacienda owns are sensational. The hot springs alone are worth the stay."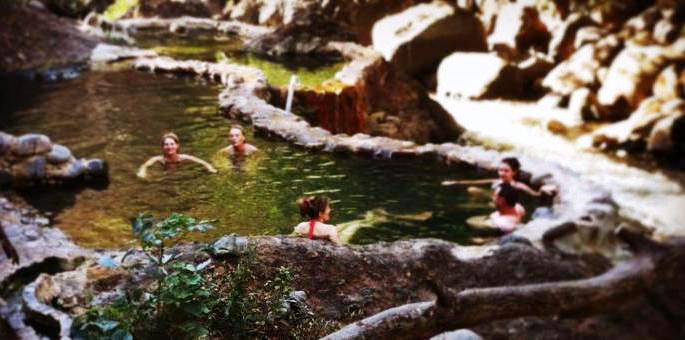 Summing it all up, the guest from Louisiana said simply: "If you want to experience Costa Rica, go to Hacienda Guachipelin."
Article by Shannon Farley