The Costa Rica hotel Hacienda Guachipelin at Rincon de la Vieja Volcano kicks off the new year of 2017 with new rooms and new improvements.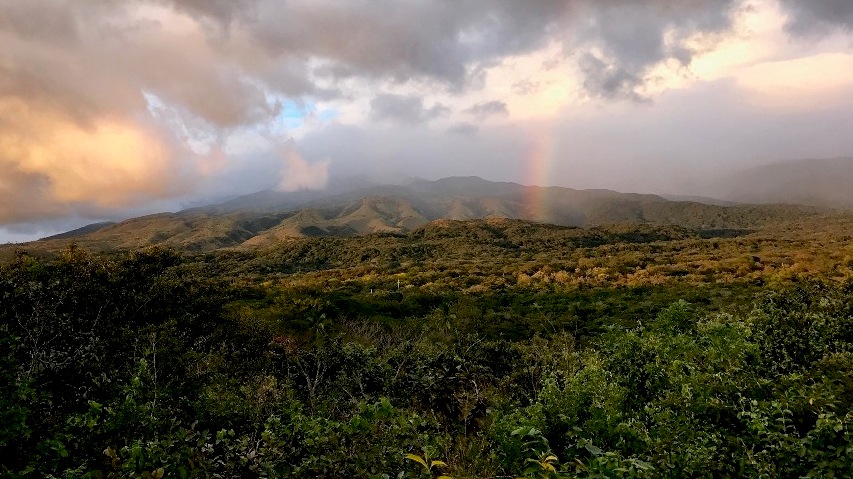 It's the New Year 2017, and Hotel Hacienda Guachipelin at Rincon de la Vieja Volcano in Costa Rica is celebrating with new enhancements.
New Guest Rooms at Hacienda Guachipelin
To keep up with the demand of tourists who love to visit Hacienda Guachipelin in the northwestern region of Guanacaste, the Costa Rica eco-adventure hotel has introduced 13 new guest rooms, called Legacy Suites. Now, the hotel offers 77 rooms in total, with 62 standard and superior rooms and 15 suites.
Inspired by hacienda ranching life in Guanacaste, Legacy Suites feature architecture and authentic handcrafted furniture using traditional woods of Costa Rica. Located away from the stable area and other rooms, spacious Legacy Suites are very private and quiet. Small patios behind the rooms allow you to sit and enjoy the gardens and bird watching.
Legacy Suites are all on the ground floor, and come in blocks of four and five rooms. Five of the suites have king-size beds, and eight have two queen beds. There are four accessible suites for disabled travelers.
Legacy Suites cater to your comfort with air-conditioning, a ceiling fan, security safe, closet, free Wi-Fi, cable television, in-room telephone, coffeemaker, mini-refrigerator, and large private bathrooms with on-demand hot water and a hair dryer. Keeping with Hacienda Guachipelin's commitment to sustainable tourism, modern solar rooftop water heaters provide the hot water in bathrooms.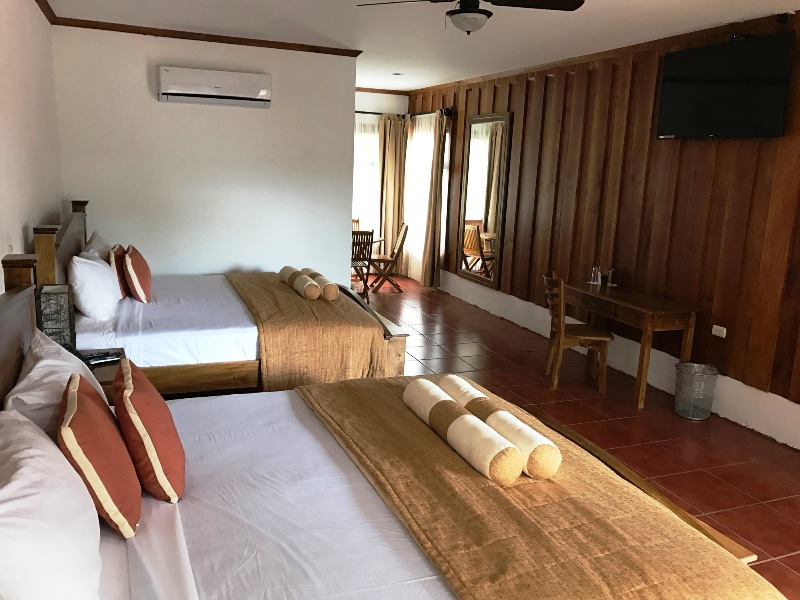 New access to Oropendula Waterfall
Visiting the beautiful Oropendula Waterfall by Hacienda Guachipelin just got easier with big improvements to the river trail and entrance. Located next to the Las Pailas entrance of the Rincon de la Vieja National Park, the trail to the waterfall has been upgraded to make it easier to walk down to the river.
Where once visitors had to ford the rock-filled river to get to the waterfall, natural pool and observation area, now there is a secure hanging bridge spanning the river from the trail to a brand new observation deck. The spacious yet unobtrusive wooden deck provides you a safe place for excellent photos of the 82-foot (25-meter) waterfall and its bright turquoise pool in the picturesque lush canyon of the Rio Blanco (White River). For that refreshing swim, you now simply climb down metal rung stairs to get down to the waterfall pool.
Hacienda Guachipelin offers tours to Oropendula Waterfall hiking or by horseback riding.
A top hotel in Rincon de la Vieja, Hacienda Guachipelin is located near the national park entrance on an expansive 3,400-acre horse and cattle ranch. Waterfalls with natural swimming pools, volcanic hot springs and miles of horseback riding and mountain biking trails are just some of the highlights. Hacienda Guachipelin is proud to be rated No. 1 of Things to Do in Rincon de la Vieja on TripAdvisor for its adventure tours.
Make your reservation today to visit Hotel Hacienda Guachipelin at Rincon de la Vieja Volcano in Guanacaste, Costa Rica.
Article by Shannon Farley