The rising popularity of a remote volcano and Costa Rica's ranching traditions merge in the fascinating history of Hotel Hacienda Guachipelin.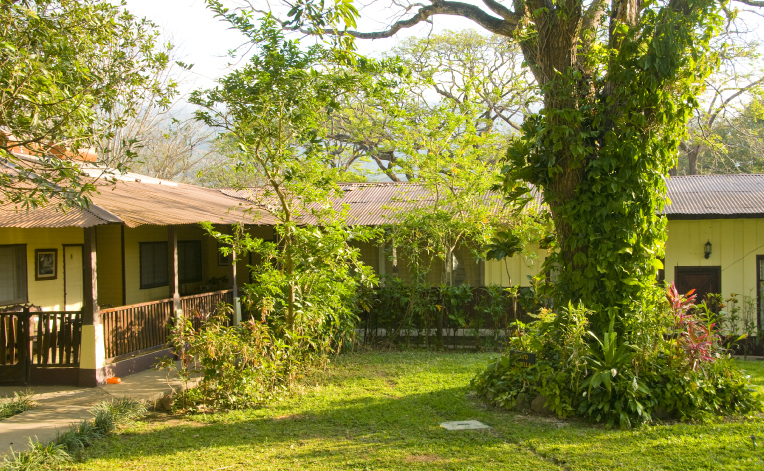 Article by Shannon Farley
Costa Rica's Rincon de la Vieja Volcano in 1982 was a wild place.
Only 9 years prior, the largest volcano in the Guanacaste province had been declared the country's eighth national park. Even though tourism was just beginning in Costa Rica in the 1980s, a few intrepid explorers journeyed to Rincon de la Vieja to hike through wildlife-filled forest, climb an active volcano, swim in pristine waterfalls, and soak in undiscovered natural hot springs.
When a Lonely Planet travel guide writer reported in 1982 that Rincon de la Vieja Volcano was a place people should visit, more people started coming.
The problem was that getting there wasn't so easy. The closest decent-sized town was Liberia – capital of the Guanacaste province – 16 miles away. Back then, approximately 91% of Costa Rica's roads were dirt or gravel, and the way to Rincon de la Vieja crossed a few streams besides being rugged. What today is a 35-minute drive, in 1982 would take four to five hours.
Travelers coming from Liberia wouldn't get to Rincon de la Vieja until the afternoon, and with sundown only a few hours later, it was only natural they would ask the kind folks at the neighboring ranch if they could stay the night. That ranch was Hacienda Guachipelin.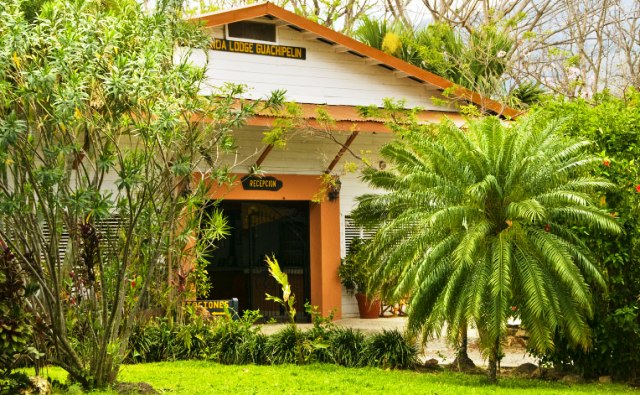 "Tourists would arrive at our ranch sometimes in the late afternoon. They would ask if they could stay overnight to visit the national park and volcano the next day," said Jose Tomas Batalla, owner of Hacienda Guachipelin. "This started happening a lot. Our family prepared a few guest rooms, and over time built a few more. Until, finally in 1985 we opened Hotel Hacienda Guachipelin."
Hacienda Guachipelin's exceptional location bordering the Las Pailas section of the Rincón de la Vieja National Park has made it a top place to visit ever since.
The ranch itself dates back to 1880, with a rich history of Guanacaste's cowboy traditions.
"For over 100 years, our land has been a flourishing ranch, spreading across 3,460 acres (1400 hectares) of golden savanna and dry tropical forest at the base of the mighty Rincon de la Vieja Volcano," said Batalla.
Batalla's father, Tomás Batalla Esquivel, a renowned Costa Rican cattle rancher and purebred Spanish horse breeder, acquired the property in 1975. Since then, two generations of the Batalla family have loved and worked this ranch land.
Hacienda Guachipelin still keeps about 220 head of Brahman cattle and related breeds for beef and milk production. They have around 90 Costa Rican horses for ranch work and horseback riding tours, and 12 Spanish breeding mares and stallions. In the mornings, you can see the ranch hands milking the cows (fresh milk is brought to the hotel kitchen daily) and working with the horses in the corrals by the Reception area. They raise chickens and turkeys, and grow fruit trees along with vegetables and herbs, which hotel guests enjoy in fresh, homegrown meals in the hotel restaurant.
Over the decades, Hotel Hacienda Guachipelin has expanded to continue accommodating guests, but one thing hasn't changed. The award-winning hotel still offers comfortable accommodations for travelers to relax after a day of adventures by the Rincon de la Vieja Volcano.