Embark on a journey like no other, where relaxation, adventure, and a profound connection with nature converge. At Nicuesa Rainforest Lodge, we invite you to begin your exploration of the enchanting Southern Pacific region of Costa Rica. This is your gateway to an immersive odyssey through the captivating landscapes and experiences that transform this part of the world into a true paradise. From the world-renowned waves of Playa Pavones to the awe-inspiring heights of Cerro Chirripó, the tropical fjord of Golfo Dulce to the vibrant tapestry of indigenous culture that enriches the area, our aim is to immerse you in the very essence of this extraordinary region."
Surrounded by lush rainforests, the lodge offers a tranquil retreat where you can immerse yourself in nature and relish the unique biodiversity of the area. Nicuesa´s eco-friendly accommodations are designed to provide comfort while respecting the environment. Nicuesa Rainforest Lodge stands as an eco-conscious jewel, perfectly poised at the crossroads of pristine rainforests and the mesmerizing waters of the Golfo Dulce. Our commitment to sustainability and conservation is at the heart of our ethos, and we invite you to experience the natural wonders of the Southern Pacific region responsibly and mindfully.
Let´s journey through five of Costa Rica's Southern Pacific Wonders with Nicuesa Rainforest Lodge.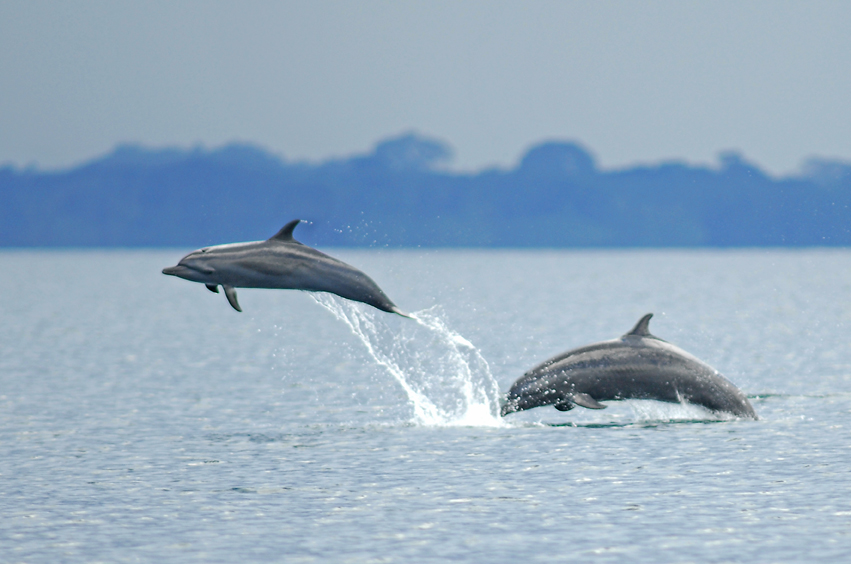 1.
The Biodiversity of the Southern Pacific
Did you know that Costa Rica´s southern pacific is considered as possibly the most bio-rich zone in the world? That is how National Geographic described this region filled with an amazing diversity of flora and fauna ranging from the smallest ant to the elusive jaguar. This is one of the ways to connect with nature at Nicuesa Rainforest Lodge!
It's a global hotspot for a vast array of plant and animal species. At Nicuesa Rainforest Lodge, you'll find yourself immersed in this extraordinary natural abundance. Birdwatching enthusiasts will be delighted by the variety of resident and migratory species, including toucans, macaws, and parrots too. 
Hike through the jungle on guided tours led by knowledgeable naturalist guides who will introduce you to the hidden treasures of the rainforest. Encounter playful troops of monkeys swinging through the trees, witness the iridescent colors of exotic butterflies, and explore the secrets of the lush vegetation. Keep your eyes peeled for the elusive jaguar, as Nicuesa is part of a key corridor for these magnificent big cats.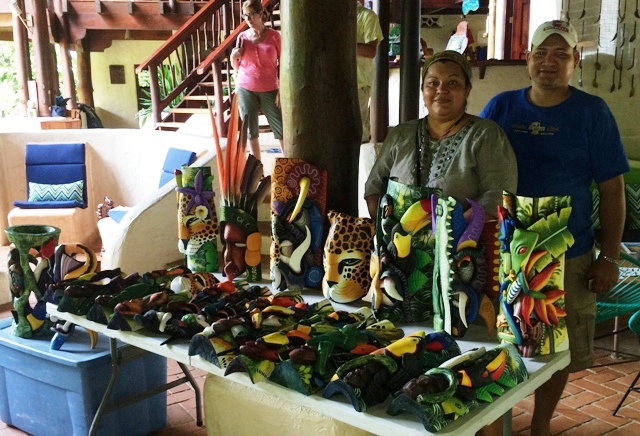 Boruca Masks
2.
Indigenous Culture and Local Communities
The Southern Pacific region is not only a haven for natural beauty but also a place where indigenous culture thrives. This area is home to various indigenous communities, such as the Ngäbe-Buglé and the Bribri. These communities have a deep connection with the land, rainforests, and rivers, and they have preserved their traditional ways of life for centuries.
Visitors have the unique opportunity to engage with indigenous communities, learn about their customs, and gain insight into their sustainable way of living. Many indigenous villages offer cultural tours, providing a chance to witness traditional dances, sample local cuisine, and purchase handmade crafts, including intricate woven baskets and masks.
By exploring the indigenous culture of the Southern Pacific region, you'll not only enrich your travel experience but also support the preservation of these ancient traditions and the economic well-being of these communities. It's an excellent way to gain a deeper understanding of the region's cultural diversity, alongside its stunning natural landscapes.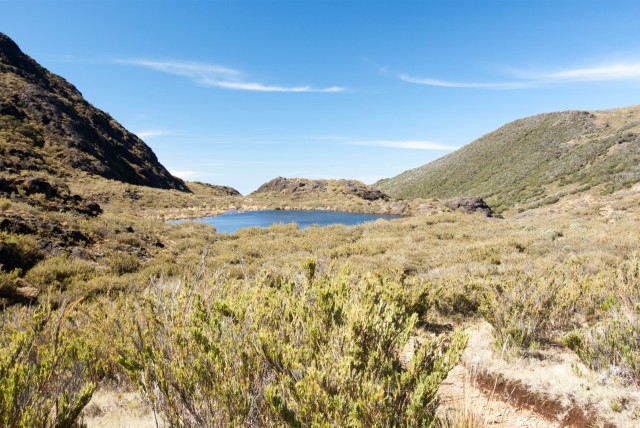 Chirripo Mountain is Costa Rica´s highest mountain
3.
Majestic Mountain Peaks
Nestled in the heart of the Southern Pacific region is Cerro Chirripó, the highest mountain in Costa Rica and Central America. Rising to an impressive elevation of 3,820 meters (12,533 feet) above sea level, Cerro Chirripó is not just a natural wonder but a challenge and an adventure for those who seek to conquer its summit.
The journey to the top of Cerro Chirripó is a breathtaking trek through different ecosystems, including lush cloud forests and high-altitude paramo. Hiking to the summit offers stunning vistas of the surrounding landscapes, including the Pacific Ocean and the Caribbean Sea, all in a single panoramic view. The experience is not only physically rewarding but also a unique opportunity to connect with the natural beauty and biodiversity of the Southern Pacific region.
Climbing Cerro Chirripó is a bucket-list item for many nature enthusiasts and adventure seekers, and it's one of the many outdoor activities that contribute to the allure of the Southern Pacific region. Whether you're an experienced hiker or a novice adventurer, the journey to Costa Rica's highest peak is an unforgettable experience that showcases the region's diverse landscapes and its remarkable elevation range.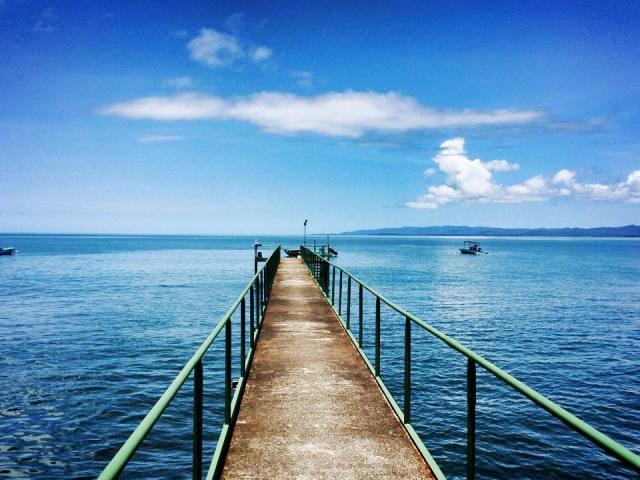 The Golfo Dulce is Nicuesa´s front garden! 
4.
Tropical Fjord in Golfo Dulce:
One of the most extraordinary geographical features of the Southern Pacific region is Golfo Dulce, a tropical fjord that stands as one of only four such formations in the entire world. Unlike the classic fjords found in colder regions, Golfo Dulce boasts a warm and inviting climate that contributes to its incredible biodiversity and unique charm. It is also Nicuesa Rainforest Lodge´s front garden! 
This picturesque gulf is surrounded by lush rainforests and rugged coastal terrain, making it a sanctuary for an array of marine life, including coral reefs, dolphins, and various fish species. The calm, protected waters of Golfo Dulce provide an ideal environment for snorkeling, scuba diving, and observing marine animals in their natural habitat.
Visiting Golfo Dulce is like stepping into a hidden paradise where nature's marvels unfold in a serene and tropical setting. Its status as one of the world's rare tropical fiords adds an extra layer of allure to the Southern Pacific region, making it a must-visit destination for those seeking an unparalleled connection with nature and a deep appreciation for unique geological formations.
Ask the Nicuesa tour desk about its signature tours including kayaking in the mangrove forests, Whale and dolphin watching tours, and fishing expeditions.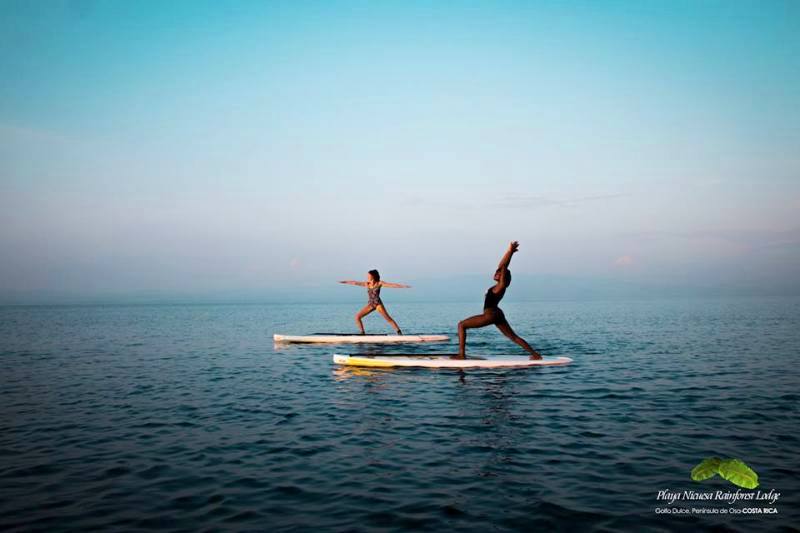 Surfing, snorkeling and scuba diving in the Golfo Dulce with Nicuesa! 
5.
Surfing Paradise at Playa Pavones:
Nestled along the Southern Pacific coastline is the legendary Playa Pavones, a surfing haven renowned for its epic left-hand wave. In the world of surfing, "Pavones" is synonymous with one thing: an incredibly long, barreling wave that's every surfer's dream.
Surfers from across the globe flock to Playa Pavones to ride the longest left-hand wave in the world, a wave that can extend for over a kilometer. Whether you're a seasoned pro or a novice rider, the consistent swell at Pavones offers a challenge and thrill for surfers of all levels.
The wave's incredible length provides surfers with ample time to showcase their skills, ride through the barrel, and experience a unique connection with the power of the ocean. Additionally, the relaxed beach town vibe of Pavones adds to the overall charm, making it not only a surf destination but also a place to unwind, meet fellow surf enthusiasts, and enjoy the laid-back atmosphere of Costa Rica's Southern Pacific coast.
Playa Pavones has earned its reputation as one of the best surfing destinations in the world, and it's a must-visit for anyone seeking the thrill of riding waves in a breathtaking natural setting.  Nicuesa has a Surfing Tour to Pavones in its portfolio of tours for its guests so sign up! 
From riding the legendary waves at Playa Pavones to conquering the heights of Cerro Chirripó, from exploring the unique tropical fjord of Golfo Dulce to immersing yourself in vibrant indigenous culture, the Southern Pacific region promises a tapestry of experiences like no other. It's a place where you can connect with nature, create lasting memories, and be part of a story that celebrates biodiversity and the human spirit.
We invite you to join us at Nicuesa Rainforest Lodge as a member of Enchanting Hotels, the exclusive collection of luxury, boutique hotels,  and experience the magic of Costa Rica's Southern Pacific for yourself. Let the adventures continue, the connections deepen, and the memories last a lifetime. Your journey starts here, and we can't wait to be part of your story.